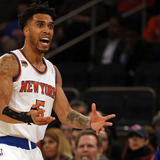 The New York Knicks are headed exactly in the wrong direction as the NBA's second half gets into full swing. Winners of just two games in their last 10, they fell flat on their faces Monday night at home against the Los Angeles Lakers losing by the blowout score of 121-107. Lamenting this fact, shooting guard Courtney Lee apologized to Knicks fans and called out his teammates Tuesday...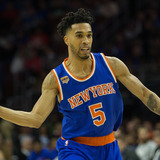 New York Knicks guard Courtney Lee wants the league to investigate the conduct of Washington Wizards assistant coach Sidney Lowe at the end of Thursday's game between the teams.The Knicks lost 113-110 and didn't get a shot off on their final possession. Lee had the best look at the basket, but he passed up a shot because he heard someone yell "I'm here" just as he got the ball.It...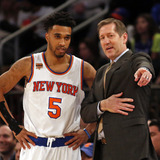 New York Knicks guard Courtney Lee didn't exactly respond well to being benched on Monday. Lee, who was replaced in the starting lineup by Ron Baker and didn't play the entire second half in the Knicks' 108-107 loss to the Atlanta Hawks, decided to sip some Kermit tea afterwards by posting cryptic pictures to his Instagram account of Harry and Lloyd from the Dumb and Dumber film...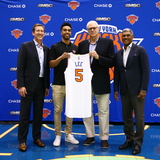 Newcomer Courtney Lee has joined the chorus of New York Knicks players who have an extremely positive outlook on the 2016-17 NBA season. Lee, who signed with the Knicks in July, not only believes the team will improve upon its disappointing 32-50 campaign, they are capable of rocketing up the standings to become a big-time threat. "We're contenders, man. They didn't make the...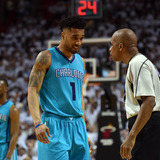 Shooting guard Courtney Lee is the New York Knicks' top free agent target, and it sounds like the two sides are working towards an agreement. The Verticals Shams Charania reports that Lee and the Knicks are meeting to finalize a deal on Friday morning. However, Charania's colleague Adrian Wojnarowski says the Knicks are talking with Eric Gordon and have made him their top target...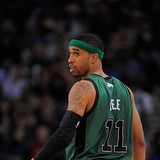 News hit last night shortly before tip-off against the Oklahoma City Thunder that Celtics guard Courtney Lee has been traded to the Memphis Grizzlies for Jerryd Bayless. Despite only playing for Boston for a season and a half, Courtney Lee was one of the longest tenured Celtics on the 2013-14 team and had formed a tight knit bond with his teammates who made up this new young core...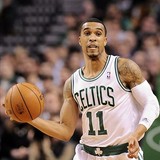 Every morning, we compile the links of the day and dump them here… highlighting the big storyline. Because there's nothing quite as satisfying as a good morning dump.  "Change is good. It was a busy summer so far, and we're still going to have a group of guys who are going to go out there and compete," Lee said. "That's all you can ask for. A lot of people are writing us off, but...
The offseason is here for the Boston Celtics, and in just a couple of months, they will begin the process of putting next year's team together.  We will take a look at the current Celtics and try to figure out what to do with each of them.  We continue today with Courtney Lee. Courtney Lee's career resembles a sine wave.   In his five years in the league, he's averaged 8.4, 12.5...
 "I wasn't playing like my normal self," admitted Lee. "Roles changed a little bit, they wanted me to focus more on being a defensive player and spot-up shooter. I have a whole summer to get involved in doing a lot of spot-up shots, and working on my role, what it is going to be next year and whatnot. I'll be prepared for that, a lot better than I was this year." ESPN Boston: Will...
Photo courtesy of NBA.com BOSTON--  With the Celtics down in a 0-3 hole, times are tough on Legends Way. Everyone involved with the Celtics, from the fans to the players and coaches has a feeling of desperation as they try  to come back from a difficult deficit.  That includes shooting guard Courtney Lee, who was interacting with fans on his Twitter all Saturday afternoon. He responded...
MORE STORIES >>
Knicks News

Delivered to your inbox

You'll also receive Yardbarker's daily Top 10, featuring the best sports stories from around the web. Customize your newsletter to get articles on your favorite sports and teams. And the best part? It's free!