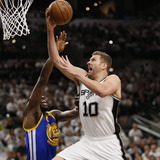 Was David Lee pushed out of the NBA thanks to collateral damage from the Golden State Warriors?The NBA veteran officially announced his retirement over the weekend despite being only 34 and feeling up to playing more, and he admitted that part of the reason he called it a day was because of a relative lack of interest in his services. That lack of interest, he thinks, is a result...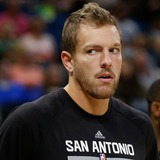 An All-Star with the New York Knicks and Golden State Warriors during a 12-year NBA career, David Lee announced his retirement from the Association in an Instagram post on Sunday. Lee, 34, last played with the San Antonio Spurs in 2016-17. More recently, the two-time All-Star got engaged to tennis legend Caroline Wozniacki (more on that here).Lee was a former first-round pick of...
The San Antonio Spurs already find themselves with the unenviable task of having to come back from a 0-3 deficit to the Golden State Warriors, and now they'll have to do it without the help of center David Lee.Lee suffered what has been determined to be a partially torn patellar tendon in a Game 3 loss to the Wizards and may now face season-ending surgery, ESPN reports. The team...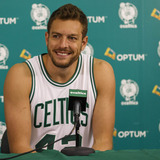 David Lee will reportedly be departing Boston within the next two weeks. The Celtics forward will be traded or bought out by the February 18 trade deadline, according to Bleacher Report's Howard Beck. Some trade buzz: BOS intends to move David Lee by Feb. 18 deadline, or buy him out. Lee is out of rotation and wants a role somewhere. — Howard Beck (@HowardBeck) February 3, 2016...
By Darryn Albert Long-time Golden State Warrior David Lee was traded to the Boston Celtics in exchange for Gerald Wallace on Tuesday. The Dubs had been actively shopping the 32-year-old ever since winning their fourth title in franchise history last month. Lee is owed $15.5 million next season, the final year of his contract, and Golden State was eager to shed his salary for tax...
By Vincent Frank No real rest for the defending champs. Fresh off winning the franchise's first NBA title in 40 years, the Golden State Warriors have one pretty big decision to make in the coming days. They have to find a way to shed David Lee's $15.5 million salary for the 2015-16 season from their salary cap. Immediately after Golden State defeated the Cleveland Cavaliers in...
By David Kenyon Just two years ago, power forward David Lee was an integral part of the Golden State Warriors. He earned an All-Star nod in 2013, averaging 18.5 points and 11.2 rebounds. But now, hours after Golden State's NBA championship, ESPN's Marc Stein reports that Lee and the team have agreed to find him a new basketball home. Story going online now: ESPN sources say...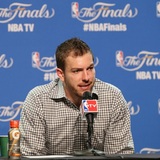 By David Kenyon During Game 3 of the NBA Finals against the Cleveland Cavaliers, the Golden State Warriors put together a very uninspiring effort through three quarters. However, when power forward David Lee entered the game in the fourth quarter, things started to change. Cleveland had built a 17-point advantage with just 12 minutes remaining, largely due to Stephen Curry being...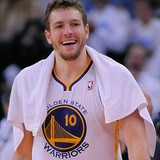 Just in case David Lee and Klay Thompson get sent to the Minnesota Timberwolves in the highly anticipated Kevin Love trade, the Golden State Warriors need some security blankets. Therefore, the Warriors should dig up some diamonds in the rough via the free agency pool. It doesn't hurt to reconnect with a familiar face. Could Kent Bazemore be a repeat signee for the Warriors? As of...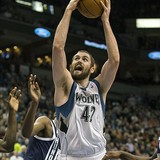 With rumors of Kevin Love exiting Minnesota coming to surface and David Lee becoming a possible trading piece, the Golden State Warriors have a lot to think about during the off-season. No picks, No problem Unfortunately, the Warriors do not have any draft picks in the 2014 NBA Draft because they traded them away. In order to clear up enough cap space for the eventual signing of...
MORE STORIES >>
Spurs News

Delivered to your inbox

You'll also receive Yardbarker's daily Top 10, featuring the best sports stories from around the web. Customize your newsletter to get articles on your favorite sports and teams. And the best part? It's free!