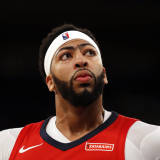 Here's the dismal, logical endpoint of something or other: in mid-February, eight NBA teams have between sixteen and nineteen wins. The Hawks, Magic, Mavericks, Kings, Suns, Bulls, Grizzlies, and Nets are all varying degrees of awful—or, as Tom Ziller aptly puts it, so bad, they can't help but beat each other—and the race for not just the number one pick, but the whole first half...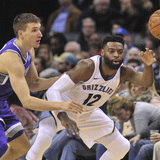 After playing in a total of 67 games over the past two seasons, former NBA Rookie of the Year Tyreke Evans is in the midst of a breakout campaign for the Memphis Grizzlies.Stepping up with the likes of Chandler Parsons and Mike Conley injured, Evans is averaging 19.4 points, 5.1 rebounds and 5.0 assists for the Grizzlies this season. He could now also be on his way out of town.According...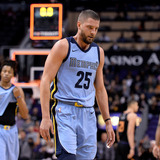 The Memphis Grizzlies already lost guard Mike Conley to the news of season-ending heel surgery this weekend, but forward Chandler Parsons is adamant that he will not be following similar suit.Ronald Tillery of The Commercial Appeal revealed on Sunday that the Grizzlies have approached Parsons' camp about the possibility of an injury retirement. Tillery did note that the info was...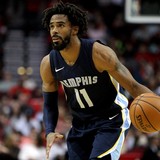 According to an official team press release, Grizzlies point guard Mike Conley will undergo surgery to smooth a small bone protrusion in his left heel that continues to cause pain and soreness, leaving him unavailable for the remainder of the 2017-18 season. Conley is expected to make a full recovery prior to next season's training camp.In addition to the official release from the...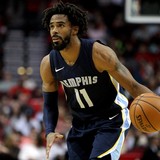 What is already a lost season for the Memphis Grizzlies continues to get even worse.Grizzlies general manager Chris Wallace said in an email to ticketholders that point guard Mike Conley will miss the rest of the season due to surgery on his heel. Conley hasn't played since November, so this can't come as an enormous shock. It sounds like his recovery will be a full one, but there...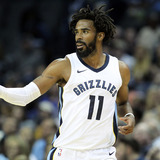 The Memphis Grizzlies are 17-31. They are one of the worst teams in the NBA this season. But things get worse from there. Guard Mike Conley is officially out for the season."Grizzlies GM Chris Wallace announces in email moments ago to MVP season-ticket holders that Mike Conley will require season-ending surgery 'to smooth a small bone protrusion' in his left heel. Conley is expected...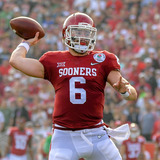 Baker Mayfield and his girlfriend were spotted sitting courtside at Tuesday's Grizzlies-Clippers game, as the Oklahoma quarterback was likely attempting to blow off some steam following the team's loss in the Rose Bowl.Mayfield was seen enjoying beers during the game, and he apparently mixed it up with players afterward.Grizzlies veteran point guard Mike Conley posted a photo with...
Mike Conley is currently sidelined with an Achilles injury, but that hasn't stopped him from bringing cheer to Grizzlies fans.Conley came through with a great gesture on Thursday, hooking a fan of his up in the best way possible.The female fan, Allison Schweizer, was seen crying tears of joy in this video posted by her mother, after being gifted a Grizzlies shirt that was autographed...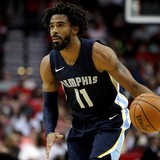 It's been a tough season for the Memphis Grizzlies. They are 9-21 already, and losers of eight of their previous 10. But unfortunately, the bad news keeps coming. Aside from Marc Gasol, Conley is their star. To have any chance of success, they need him. But even with him, they are probably not going to find much of that this season. It's time to tear things down in Memphis. However...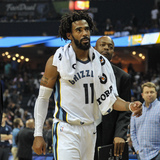 Grizzlies point guard Mike Conley, who last played on Nov. 13, is expected to be sidelined until sometime in 2018, according to a press release issued by the Grizzlies. The club announced today that Conley continues to undergo therapy and treatment on his left heel, with the next update on his status to be provided in about two weeks.Conley, 30, has only played in 12 games this season...
MORE STORIES >>
Grizzlies News

Delivered to your inbox

You'll also receive Yardbarker's daily Top 10, featuring the best sports stories from around the web. Customize your newsletter to get articles on your favorite sports and teams. And the best part? It's free!