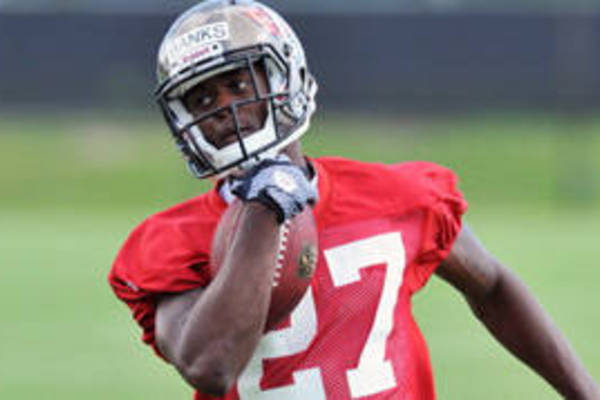 Things are getting more and more serious for the Tampa Bay Buccaneers with this MRSA issue and just as Carl Nick's infection returns, another player now comes down with the infection.  It is being reported by several media channels that another Bucs player has in fact contracted the MRSA virus. Source tells me that the Bucs may be dealing with another MRSA infection. Hope to have more soon. Team scheduled a press conference at 1:45. — JennaLaineBucs (@JennaLaineBucs) October 11, 2013 League and union officials were in Tampa Bay yesterday to discuss the handling of MRSA and other infectious diseases. — Tom Pelissero (@TomPelissero) October 11, 2013 Source: #Bucs CB Johnthan Banks is the latest Tampa Bay player to have contracted MRSA. — Ian Rapoport (@RapSheet) October 11, 2013 The Buccaneers' press conference, held by general manager Mark Dominik and Co-Director of Duke Infection Control Outreach Network (DICON) Deverick J. Anderson, revealed and confirmed that there is a third case. The team flew in Anderson Thursday evening to discuss MRSA in detail with the team and its players. Anderson stated he was at the Bucs training facility about a month ago and further stated that the organization has taken every step possible to keep it clean and keep it a safe environment. He also added that the Buccaneers did in fact handle the Nicks' situation appropriately. The interesting thing to note in the press conference was that Dr. Anderson revelaed that Carl Nicks' stran and kicker Lawrence Tynes' are two different ones. Which now begs the question, did Tynes contract it outside of the facility? The one positive out of the whole thing is that Anderson stated the team does not have to have another specialized cleansing of their facility. The NFL will be taking this very seriously and Dominik has taken the initiative to reach out to them as well as the player's association. It is without a doubt that they will be investigated even further with a third case now confirmed. Dominik stated he is not at liberty to confirm nor deny the name of the third player.
Read the rest of this story...
MORE FROM YARDBARKER

NFL News

Delivered to your inbox

You'll also receive Yardbarker's daily Top 10, featuring the best sports stories from around the web. Customize your newsletter to get articles on your favorite sports and teams. And the best part? It's free!