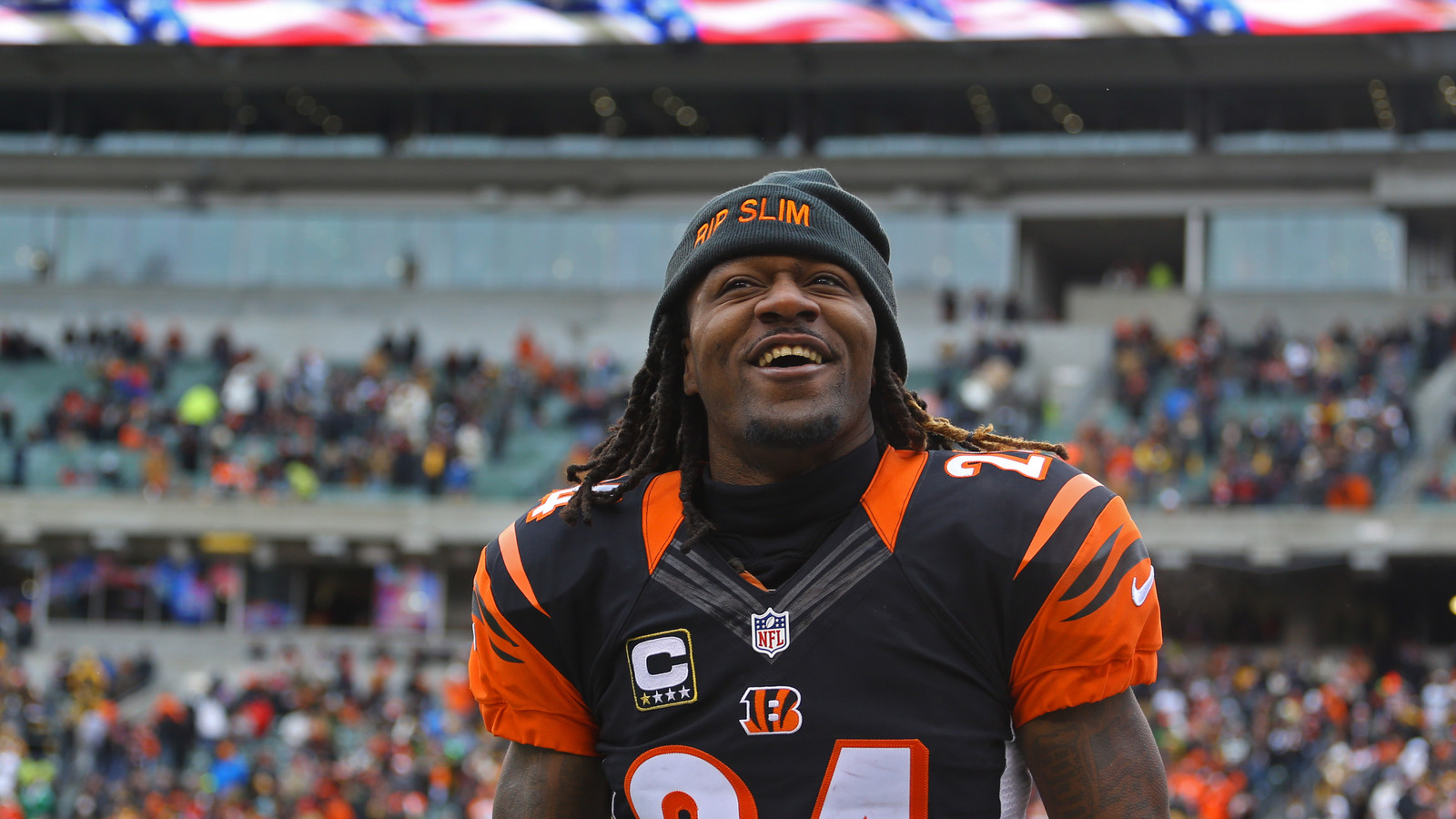 When it comes to Jones, the Bengals are so far choosing to let things play out.
Aaron Doster-USA TODAY Sports
The Cincinnati Bengals continue to put off a decision on cornerback Pacman Jones after his January arrest.
Jones was arrested on charges of felony harassment with a bodily substance, disorderly conduct, assault and obstructing official business. He was disrespectful and uncooperative after he was taken into custody, and he isn't helped by a past legal history.
Nevertheless, player personnel director Duke Tobin said Wednesday that the Bengals will not rush into a decision on his roster status.
"I'm not going to condemn him and I'm not going to condone what he did, but whether there was anything criminal there or not is to be determined by our criminal justice system," Tobin said, via Katherine Terrell of ESPN. "We're going to let that work and if there's an NFL penalty that'll be determined by the NFL and we're going to let that work.
"We're not going to make any rash, harsh, fast decisions about the future of our football team without all the information. We don't have an update on that. His status on our team is like a lot of players' status on our team. He's got to earn his way like everyone else does. Where this goes, I cannot predict it, but we are certainly not going to make a decision on him without more information."
The Bengals can save significant money against the cap if they cut Jones. It seems rather unlikely that anything will happen before March 9, but while Cincinnati is taking it slow publicly, they've no doubt discussed a course of action in private.
MORE FROM YARDBARKER
Bengals News

Delivered to your inbox

You'll also receive Yardbarker's daily Top 10, featuring the best sports stories from around the web. Customize your newsletter to get articles on your favorite sports and teams. And the best part? It's free!