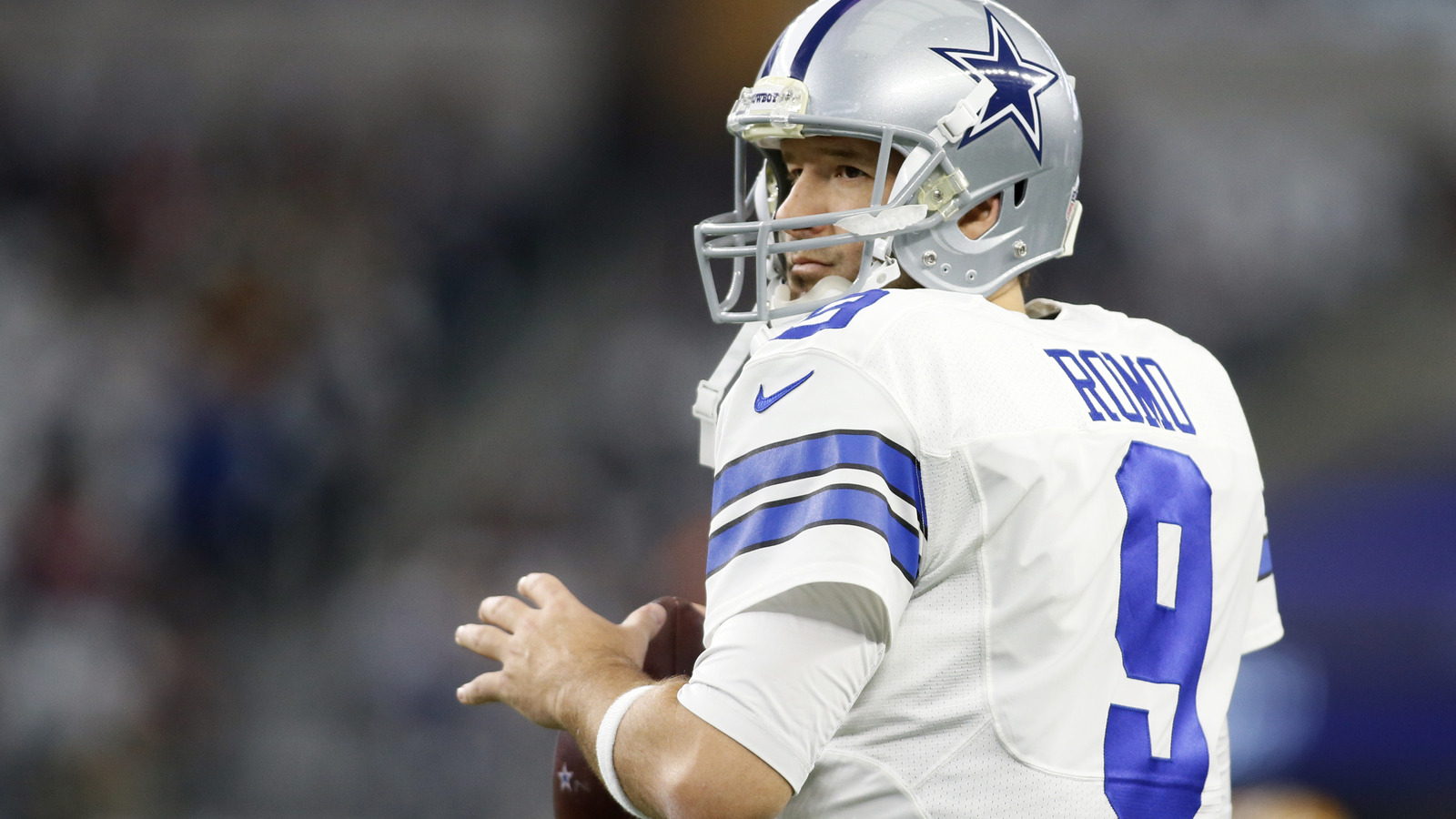 The case can be made that it's a smart decision for teams not to trade for Tony Romo. 
Tim Heitman-USA TODAY Sports
The Denver Broncos and Houston Texans don't seem big on the idea of a trade for Tony Romo.
Which is the right way to go about the situation.
According to MMQB's Peter King, both franchises have set a limit to their pursuit of the Dallas Cowboys' veteran quarterback:
I've talked to people in Houston and Denver, and who knows what happens if Jerry Jones holds Romo hostage for the next month or so. But as of now, there is a line in the sand in both franchises: The Broncos and Texans will not trade anything for him. It's still more likely that needy Houston makes a move on Romo.
It seems quite clear the Cowboys will end up cutting Romo free, so a team giving up assets to trade for him doesn't make a ton of sense. And the Cowboys finding another trade partner outside of the two listed teams seems unlikely, especially with Romo agreeing to avoid going certain places.
This could create a bidding war between the Broncos and Texans on the open market once Romo lands there. But it's much more ideal to spend cash as opposed to sacrificing draft picks or players the teams need to help Romo as he attempts to chase a ring.
It seems only desperate teams will make a trade move for Romo, but the veteran wants to contend. This saga might stall longer than everyone would prefer, but it still sounds like Romo will get to the Broncos or Texans one way or another.
MORE FROM YARDBARKER
NFL News

Delivered to your inbox

You'll also receive Yardbarker's daily Top 10, featuring the best sports stories from around the web. Customize your newsletter to get articles on your favorite sports and teams. And the best part? It's free!