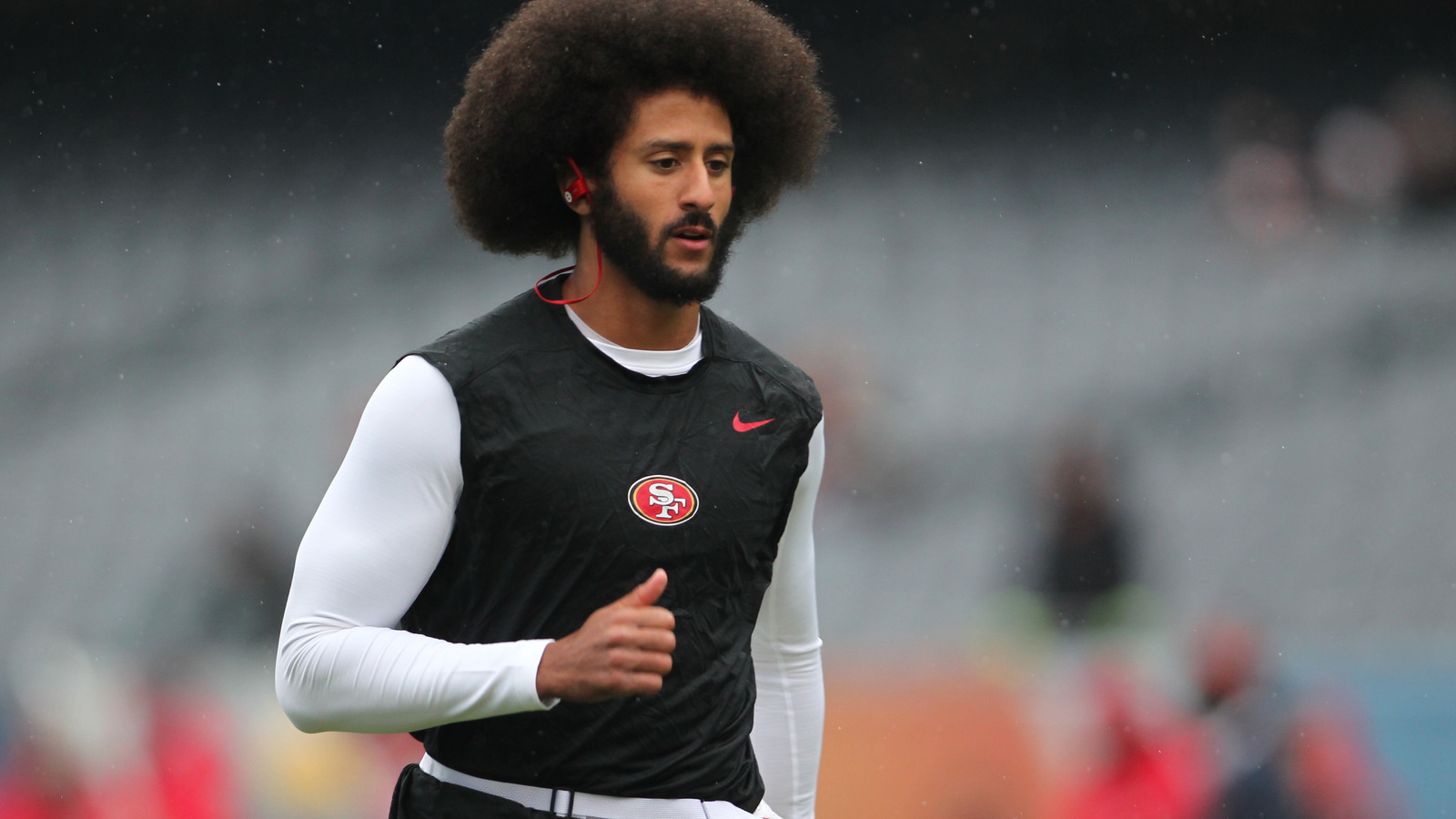 The Hamilton Tiger-Cats of the Canadian Football League have acquired the rights of Colin Kaepernick (pictured) and Johnny Manziel.
Caylor Arnold-USA TODAY Sports
Colin Kaepernick may be the most-accomplished quarterback remaining on the free agent market. Robert Griffin III also remains unsigned and has a history of success in the NFL. Meanwhile, the embattled Johnny Manziel is seemingly getting things right off the field. He's also a free agent.
It remains to be seen if any of these three quarterbacks will be picked up by NFL teams during the summer. As it relates to both Kaepernick and RG3, the Seattle Seahawks have shown interest.
Should this not come to fruition, these three talented signal-callers have another avenue to pursue in a return to the gridiron.
The Hamilton Tiger-Cats of the Canadian Football League have acquired the rights to all three quarterbacks.
"We see it as a way to spur fan dialogue both in Canada and in the United States," Tiger-Cats CEO Scott Mitchell said in announcing the moves, via ESPN. "To us, it is just a matter of being transparent."
As of right now, this doesn't necessarily amount to a hill of beans. Hamilton would have the first rights to sign any of the quarterbacks should a decision be made to play up north. None of them have broached this possibility.
QUIZ: Name every Heisman Trophy winner since 1980
Since 1980, 36 college football players have been awarded the Heisman Trophy for performances that "best exhibit the pursuit of excellence with integrity." How many can you name?
Clue: Year
MORE FROM YARDBARKER
NFL News

Delivered to your inbox

You'll also receive Yardbarker's daily Top 10, featuring the best sports stories from around the web. Customize your newsletter to get articles on your favorite sports and teams. And the best part? It's free!