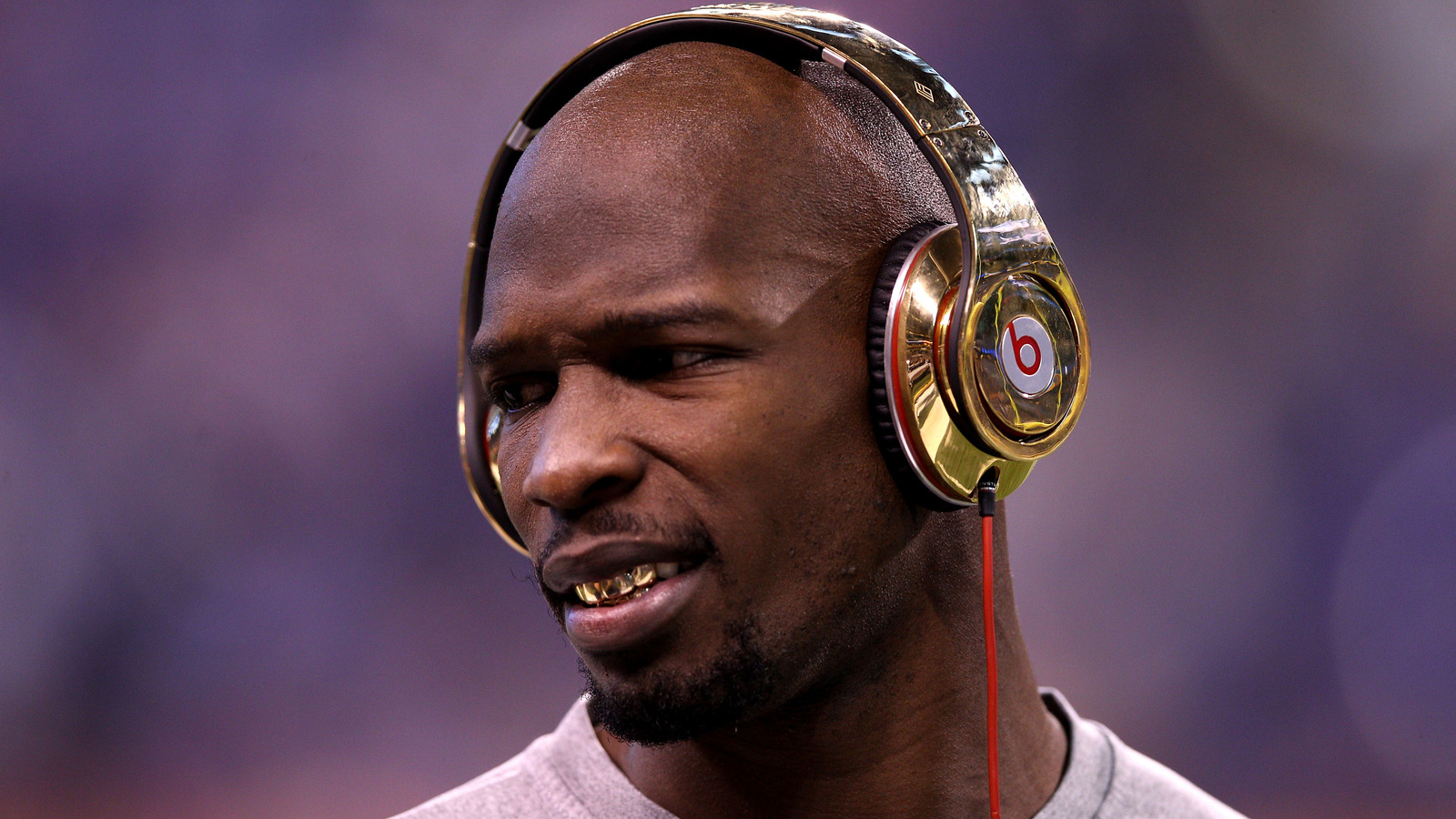 Chad Ochocinco #85 of the New England Patriots waits on the field during warmups before the New England Patriots take on the New York Giants in Super Bowl XLVI at Lucas Oil Stadium on February 5, 2012 in Indianapolis, Indiana. 
Elsa/Getty Images Sport
Chad Johnson may be 39 and last played in the NFL in 2011, but he somehow believes he can compete with the best currently playing his position of wide receiver. But the twist is the man once known as "Ochocinco" wants to go mano-a-mano with the best wideouts in the NFL as a cornerback.
Video recently surfaced on the Instagram accounts of Johnson and Antonio Brown in which Johnson shows some serious skills playing coverage against the all-world Pittsburgh Steelers wideout during a Tuesday workout.
Johnson then upped the ante later the same afternoon, taking to Twitter to call out New York Giants wide receiver Odell Beckham Jr. and Denver Broncos wideout Demaryius Thomas.
While Beckham seemingly hasn't replied publicly to Johnson's cornerback coverage challenge, Thomas responded in kind, eliciting some amusing smack talk between the two.
Technically you just talked even though you said you don't, just for getting slick at the mouth you won't catch ONE ball‼️ https://t.co/XE0tRRHm3m

— Chad Johnson (@ochocinco) April 5, 2017
One look through Johnson's social media accounts shows without a doubt the 39-year-old remains in unbelievably remarkable shape. But the notion that he could actually shut down the likes of an Antonio Brown, Odell Beckham Jr. and Demaryius Thomas in real competition is of course silly.
Johnson always had the gift for gab and an inflated sense of self, but his latest social media trash talk makes it sound like he's as delusional about his current football skills as Terrell Owens. And that's saying something.
MORE FROM YARDBARKER
NFL News

Delivered to your inbox

You'll also receive Yardbarker's daily Top 10, featuring the best sports stories from around the web. Customize your newsletter to get articles on your favorite sports and teams. And the best part? It's free!