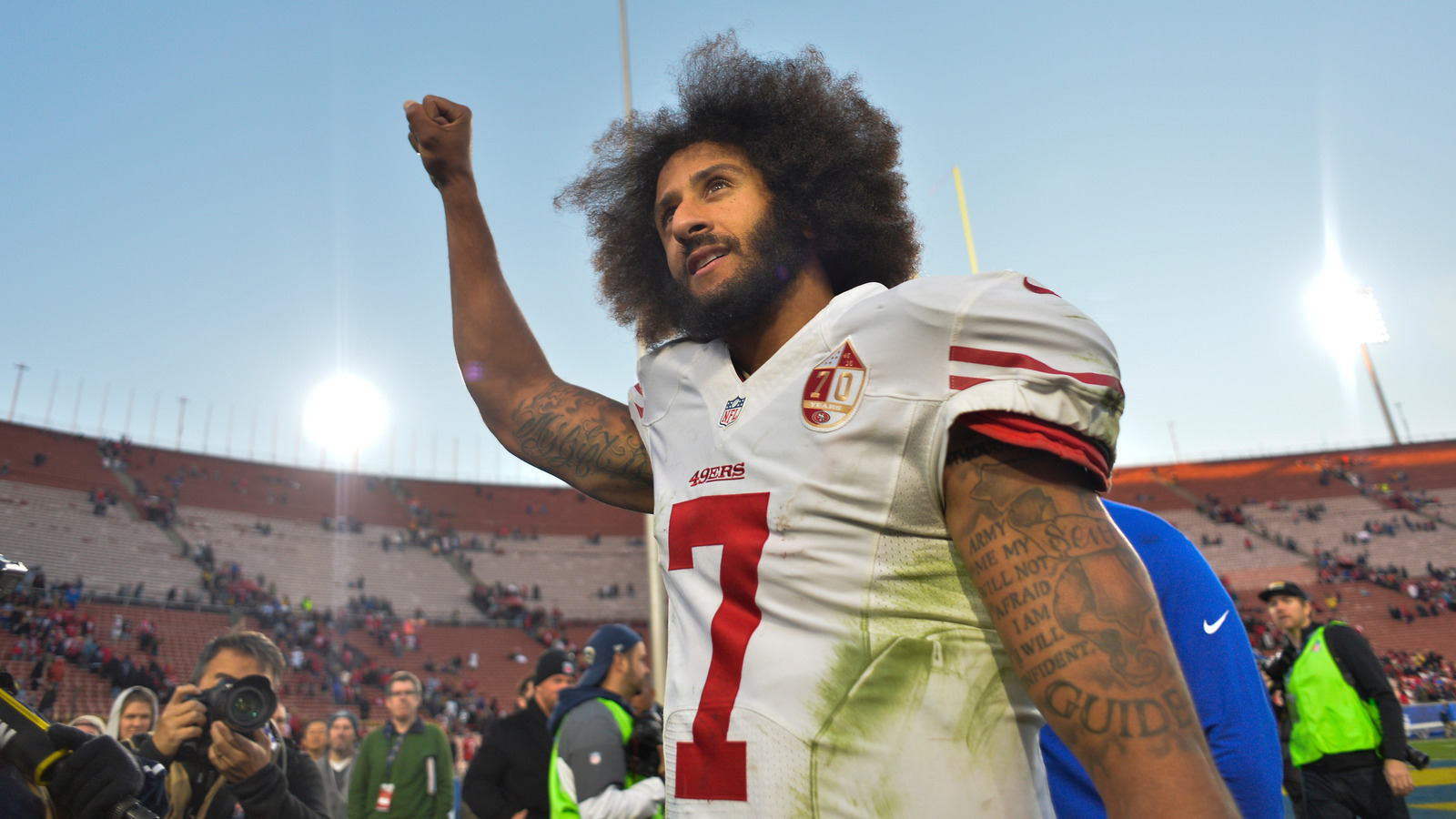 A Colin Kaepernick will be on display at the Smithsonian.
Robert Hanashiro-USA TODAY Sports
Free agent quarterback Colin Kaepernick has not been afraid to work within the community to make it a better place. There are multiple examples of the former Super Bowl signal-caller donating both time and money to help those who are less fortunate than him.
This has been lost in the backdrop of the Kaepernick-led national anthem protest last season. It's a divisive subject that has created a ton of debate within the larger American community. Some conclude that the protest itself is the primary reason Kaepernick remains unsigned. Others aren't too sure.
Now, as Kaepernick looks to catch on wth an NFL team, he's handing over the jersey he used during the initial anthem protest last season to the highly respected Smithsonian museum in Washington D.C.
"The Kaepernick items are not currently on display, but the museum's curator of sports, Damion Thomas, told USA TODAY Sports that he expects new material in their collection will be rotated into exhibits in one to two years."
According to the Rolling Stone, the jersey (among other items) will be showcased at the National Museum of African American History and Culture in Washington, D.C.
MORE FROM YARDBARKER
49ers News

Delivered to your inbox

You'll also receive Yardbarker's daily Top 10, featuring the best sports stories from around the web. Customize your newsletter to get articles on your favorite sports and teams. And the best part? It's free!