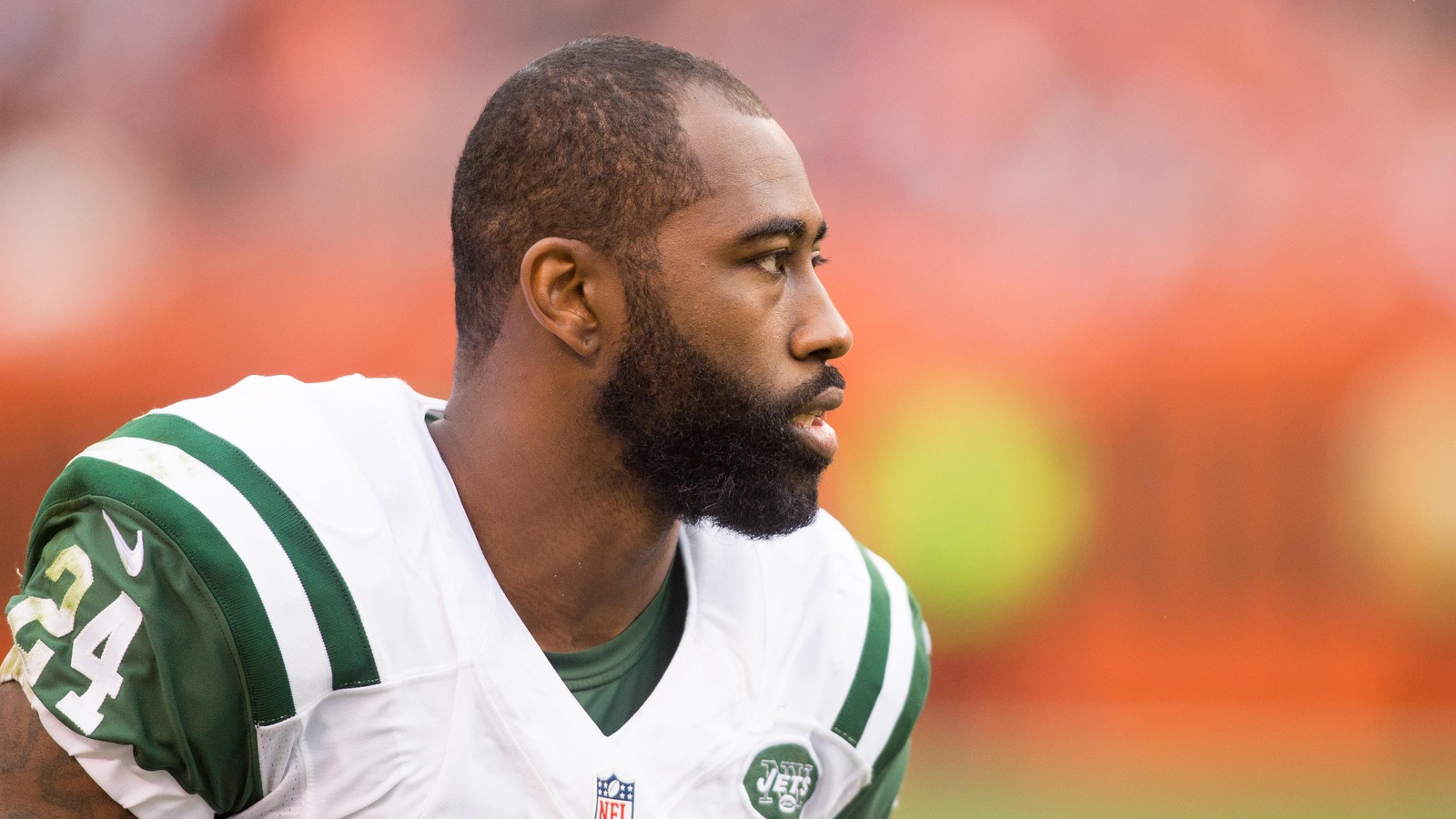 Darrelle Revis' emerging legal troubles could usher in the end of his career.
Scott R. Galvin-USA TODAY Sports
Darrelle Revis was already entering an offseason of uncertainty before he had multiple charges brought against him for his alleged role in a street brawl in Pittsburgh over the weekend. Now, some are wondering if he could call it a career.
There was already speculation that Revis could retire if the New York Jets release him prior to next season, which seems like a good possibility. As Jason La Canfora of CBS Sports notes, those rumblings have gotten even louder now that the 31-year-old finds himself in legal trouble.
Plenty of NFL execs already figured NYJJ inevitable release of Revis would trigger his retirement. He's not one to play on prove-it deal…

— Jason La Canfora (@JasonLaCanfora) February 17, 2017
Given his pending legal issues in Pittsburgh, however they turn out, even more wondering if this will be the end for him in the NFL….

— Jason La Canfora (@JasonLaCanfora) February 17, 2017
Revis made tremendous money his entire career and had $6M guar coming to him from NYJ regardless. Though this incident could compromise that

— Jason La Canfora (@JasonLaCanfora) February 17, 2017
A warrant has been issued for Revis' arrest, and he is expected to turn himself in either Friday or Saturday. He has been charged with four felonies and one misdemeanor.
Revis' attorney, Blaine Jones, claims the seven-time Pro Bowler was defending himself after being attacked by multiple men. While police believe Revis took a cell phone out of a man's hand and tried to delete a video before two men were knocked unconscious, Jones says Revis was unsure if the object the man was holding was a weapon. You can read more details here.
Between the legal issues, Revis' massive contract and the cornerback's horrendous play in 2016, retirement would hardly be a surprise.
MORE FROM YARDBARKER
Jets News

Delivered to your inbox

You'll also receive Yardbarker's daily Top 10, featuring the best sports stories from around the web. Customize your newsletter to get articles on your favorite sports and teams. And the best part? It's free!