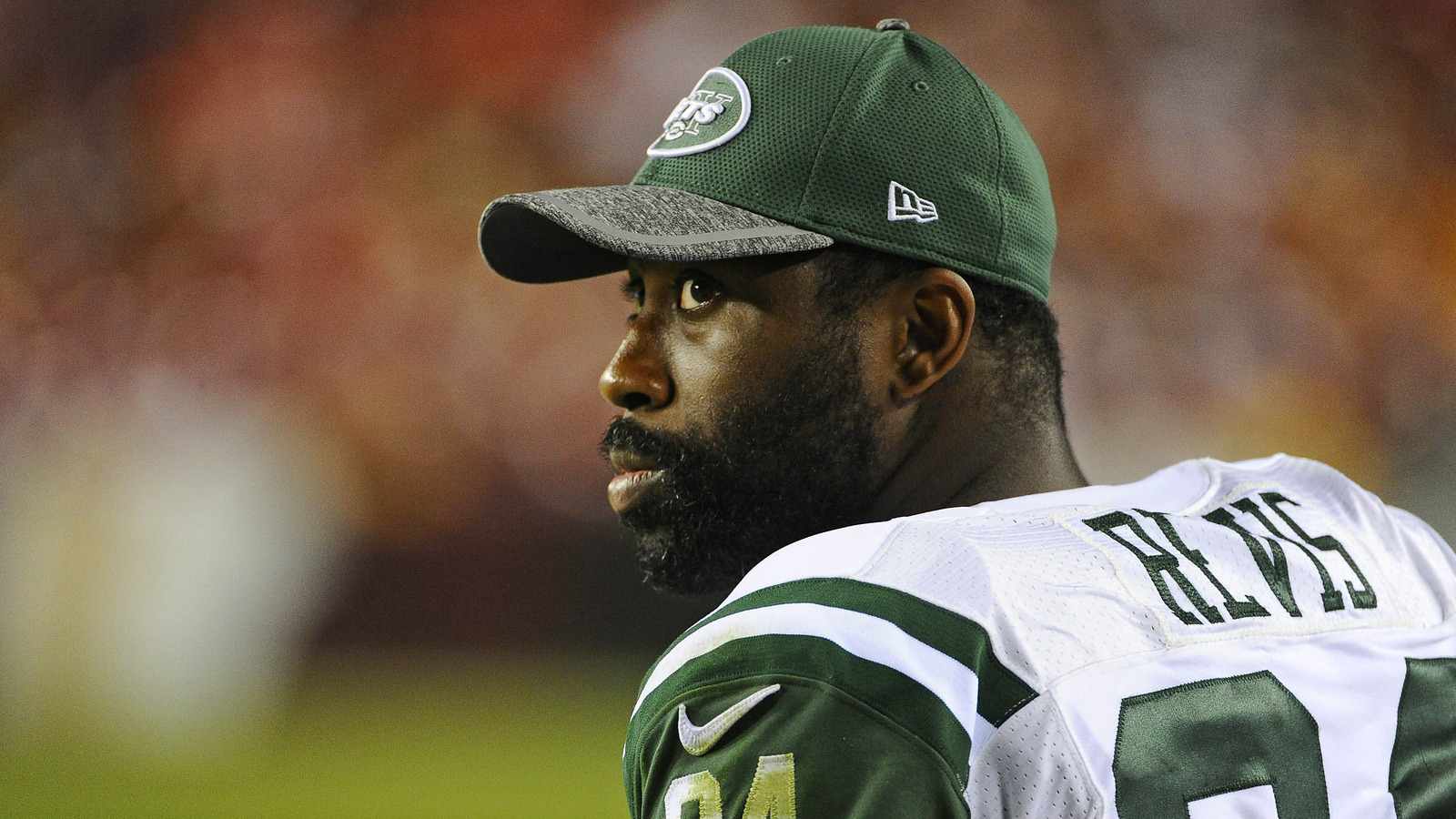 New York Jets cornerback Darrelle Revis (24) looks on from the sidelines against the Washington Redskins during the second half at FedEx Field on August 19, 2016.
Brad Mills-USA TODAY Sports
Darrelle Revis and the New England Patriots seem like a natural fit.
Revis was a colossal bust with the New York Jets last season despite banking on a huge contract. He's now available and a reunion with the Patriots isn't the craziest thing about this week in March (not by a long shot).
It's why Ben Volin of the Boston Globe just brought it up:
Don't discount the return of Darrelle Revis, now a free agent after being released by the Jets. One league executive said the Patriots "are the only team that makes sense" to sign Revis, as not many teams have a need for an expensive, aging cornerback with questionable work ethic.
Indeed, New England has a habit of taking veteran defensive backs and extending careers. The team might also have a problem on its hands with Malcolm Butler and a potential trade after signing Stephon Gilmore to a big contract.
Criminal charges against Revis were dismissed Wednesday after a fight in Pittsburgh a month ago, meaning the only thing stopping a Revis contract is football itself. If Revis still wants to chase a ring and is willing to play on a bargain deal, he'll pursue a deal with the Patriots.
For the Patriots, Revis at a small price is a low-risk move capable of producing a versatile player who can moonlight at safety. New England would know how to best utilize his skill set now, so if it's not about the money, he'd be smart to have his agent pick up the phone.
MORE FROM YARDBARKER
NFL News

Delivered to your inbox

You'll also receive Yardbarker's daily Top 10, featuring the best sports stories from around the web. Customize your newsletter to get articles on your favorite sports and teams. And the best part? It's free!