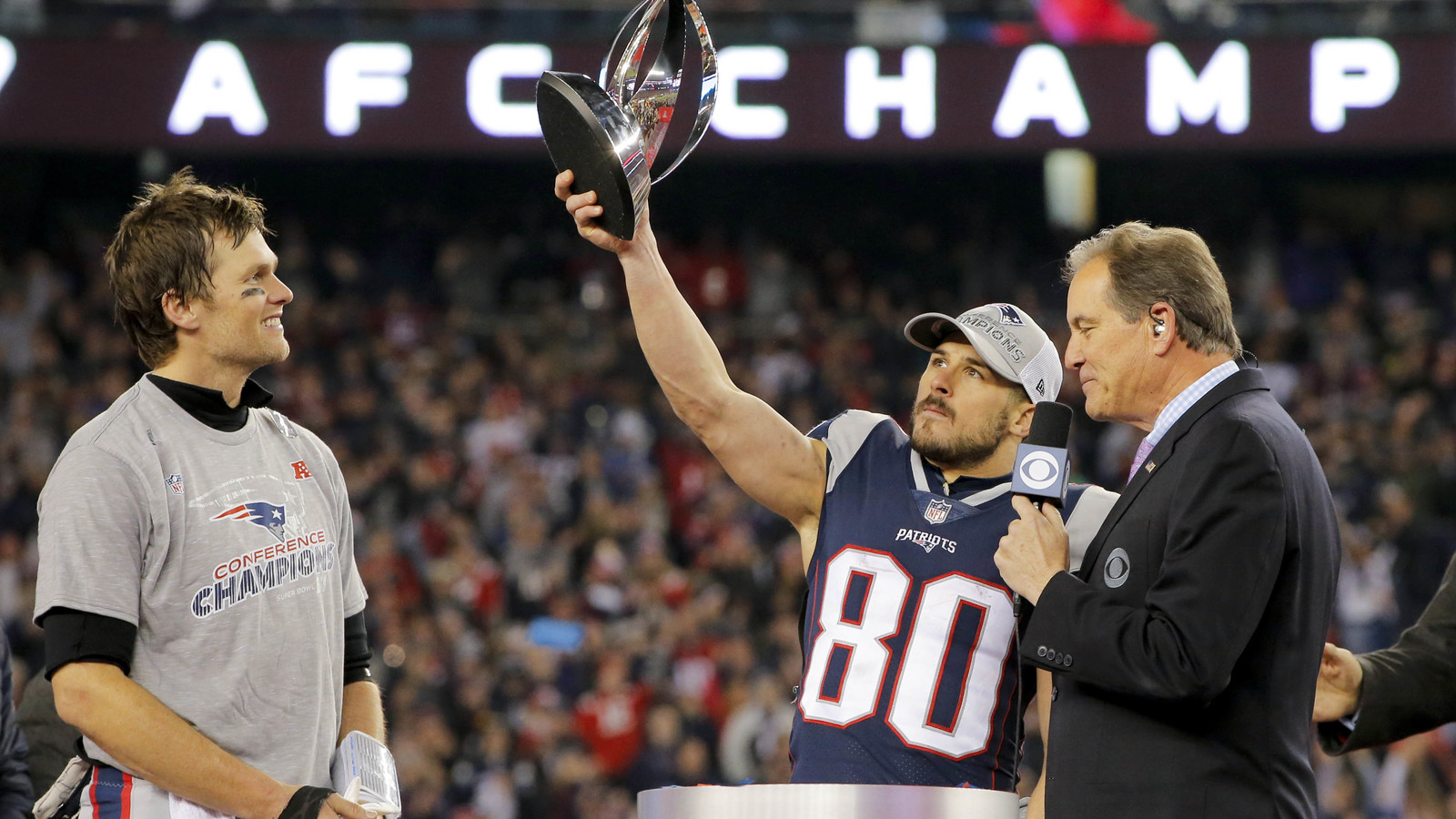 David Butler II-USA TODAY Sports
Neither the Jets nor the Giants managed to clinch a playoff berth, and with the Bills having been eliminated in the Wild Card Round, there was no chance of New York sports fans having a local team to root for in the Super Bowl.
That didn't stop the Empire State Building from lighting up in the spirit of the Eagles and Patriots, who are set to square off in Super Bowl LII in two weeks' time.
Check out this colorful display, with one side of the famous skyscraper showing green for the Eagles, and the other one lit up in red and blue for the Patriots.
Congratulations to the @Patriots and the @Eagles, The AFC and NFC Champions! In honor of their upcoming trip to the big game our lights are now shining in their colors. Who will you be cheering for on February 4th? pic.twitter.com/IsDZLLbrmG

— Empire State Bldg (@EmpireStateBldg) January 22, 2018
It is a bit interesting that the prominent landmark would display the colors of the Jets' biggest rival (Patriots), as well as the Giants' division foe (Eagles). Still, it's a pretty great light show nonetheless.
MORE FROM YARDBARKER
NFL News

Delivered to your inbox

You'll also receive Yardbarker's daily Top 10, featuring the best sports stories from around the web. Customize your newsletter to get articles on your favorite sports and teams. And the best part? It's free!