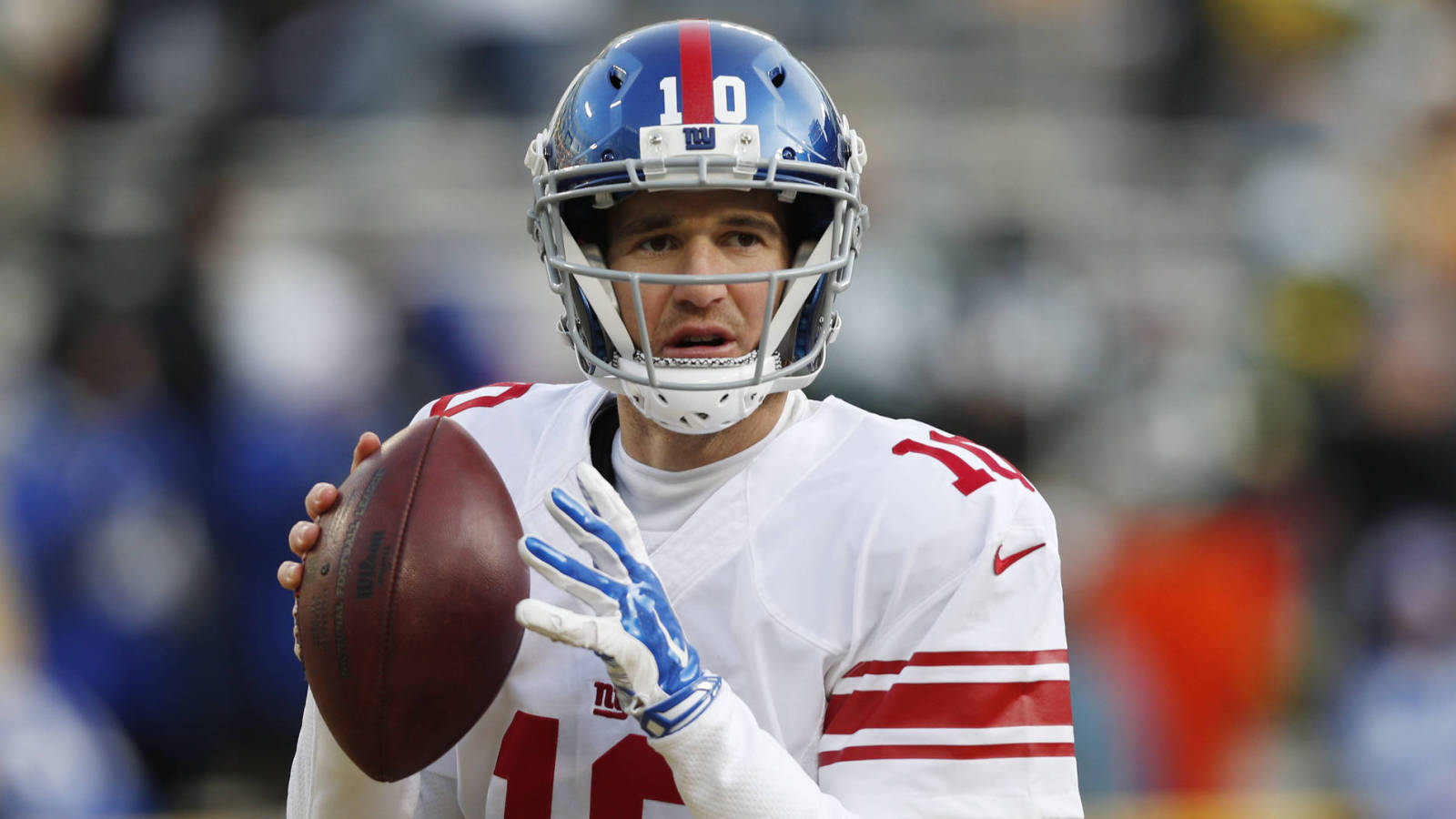 Jan 8, 2017; Green Bay, WI, USA; New York Giants quarterback Eli Manning (10) before the NFC Wild Card playoff football game against the Green Bay Packers at Lambeau Field. 
Jeff Hanisch-USA TODAY Sports
Eli Manning and the New York Giants are in the middle of a scandal as they are being sued for allegedly participating in a memorabilia fraud scheme.
The two parties are being sued by memorabilia dealers who claim that the quarterback conspired to pass off non-game worn items as game-worn memorabilia to fulfill contractual obligations he had with Steiner Sports.
The New York Post has details about the lawsuit, including a supposed "smoking gun" email from Manning sent to the Giants' equipment manager in 2010. Here's the email, according to  the Post.
"2 helmets that can pass as game used. That is it. Eli," Manning wrote to equipment manager Joe Skiba from a BlackBerry on April 27, 2010, per the report.
Though the plaintiff believes that and another email is proof Manning was violating his contract and committing fraud, the Giants are defending their quarterback.
"The email, taken out of context, was shared with the media by an unscrupulous memorabilia dealer and his counsel who for years has been seeking to leverage a big payday," a lawyer for the team said in a statement.
"The email predates any litigation, and there was no legal obligation to store it on the Giants server. Eli Manning is well known for his integrity and this is just the latest misguided attempt to defame his character."
MORE FROM YARDBARKER
Giants News

Delivered to your inbox

You'll also receive Yardbarker's daily Top 10, featuring the best sports stories from around the web. Customize your newsletter to get articles on your favorite sports and teams. And the best part? It's free!