Originally posted on
Sportsnaut
| By Jesse Reed | Last updated 5/17/17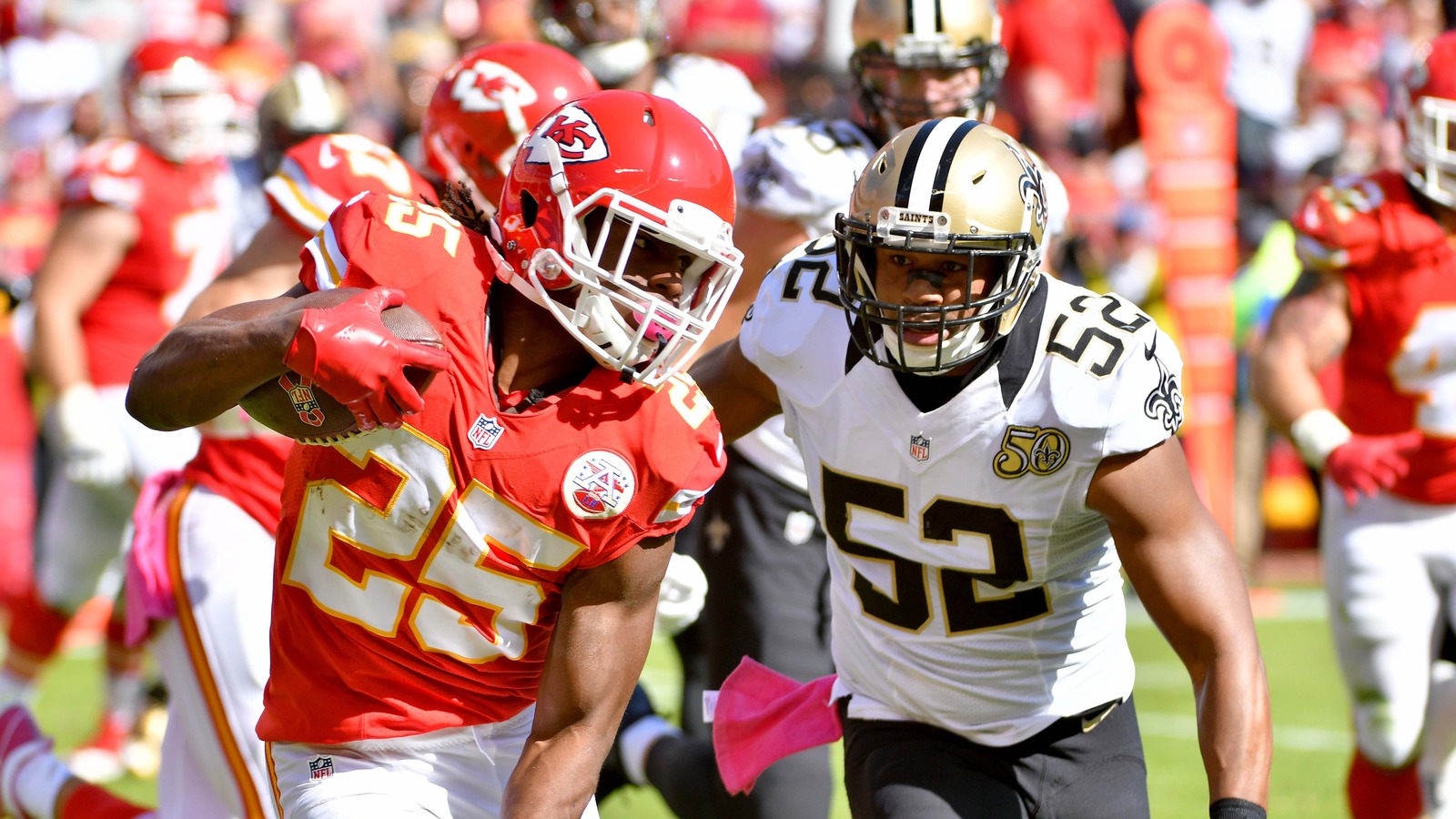 Making the 53-man roster isn't guaranteed for Charles.
Denny Medley-USA TODAY Sports
The Denver Broncos excited their fans by bringing running back Jamaal Charles on board, but it's no given he's going to even make the final roster.
In fact, Broncos beat writer Mike Klis of 9News in Denver pegs the running back's chances at about 50-percent.
"The Broncos brought in the great Jamaal Charles but because of his knee injuries, I'd put his chances of making the season-opening roster at 50-50," Klis wrote. "His low-guarantee, one-year minimum contract with heavy incentives suggests doubts as to whether he can make it — but it's a risk worth taking."
This is a pretty reasonable take. Charles has started just five games the past two seasons, appearing in just eight. Since the ACL injury that derailed his 2015 campaign, he's managed to appear in just three games last season, rushing for 40 yards total.
Fluid built up in both of his knees and another surgery was required.
Charles says he is fully healthy now and he obviously had to pass a physical to sign with Denver. But that in no way guarantees his knees will hold up to the rigors of training camp.
If he can stay healthy and proves he's still the same explosive playmaker he was before his injury, then he'll help the Broncos tremendously in 2017. But if he hits another roadblock with his health this summer, it's hard to imagine he'll ever get back on the field.
MORE FROM YARDBARKER:
QUIZ: Name every 1000 yard rusher and Denver Broncos history
In the history of the Denver Broncos, a rusher has put up 1000 or more yards in a NFL season 20 times. Can you name these 13 Broncos running backs?
Clue: Number of yards - year
MORE FROM YARDBARKER
Broncos News

Delivered to your inbox

You'll also receive Yardbarker's daily Top 10, featuring the best sports stories from around the web. Customize your newsletter to get articles on your favorite sports and teams. And the best part? It's free!