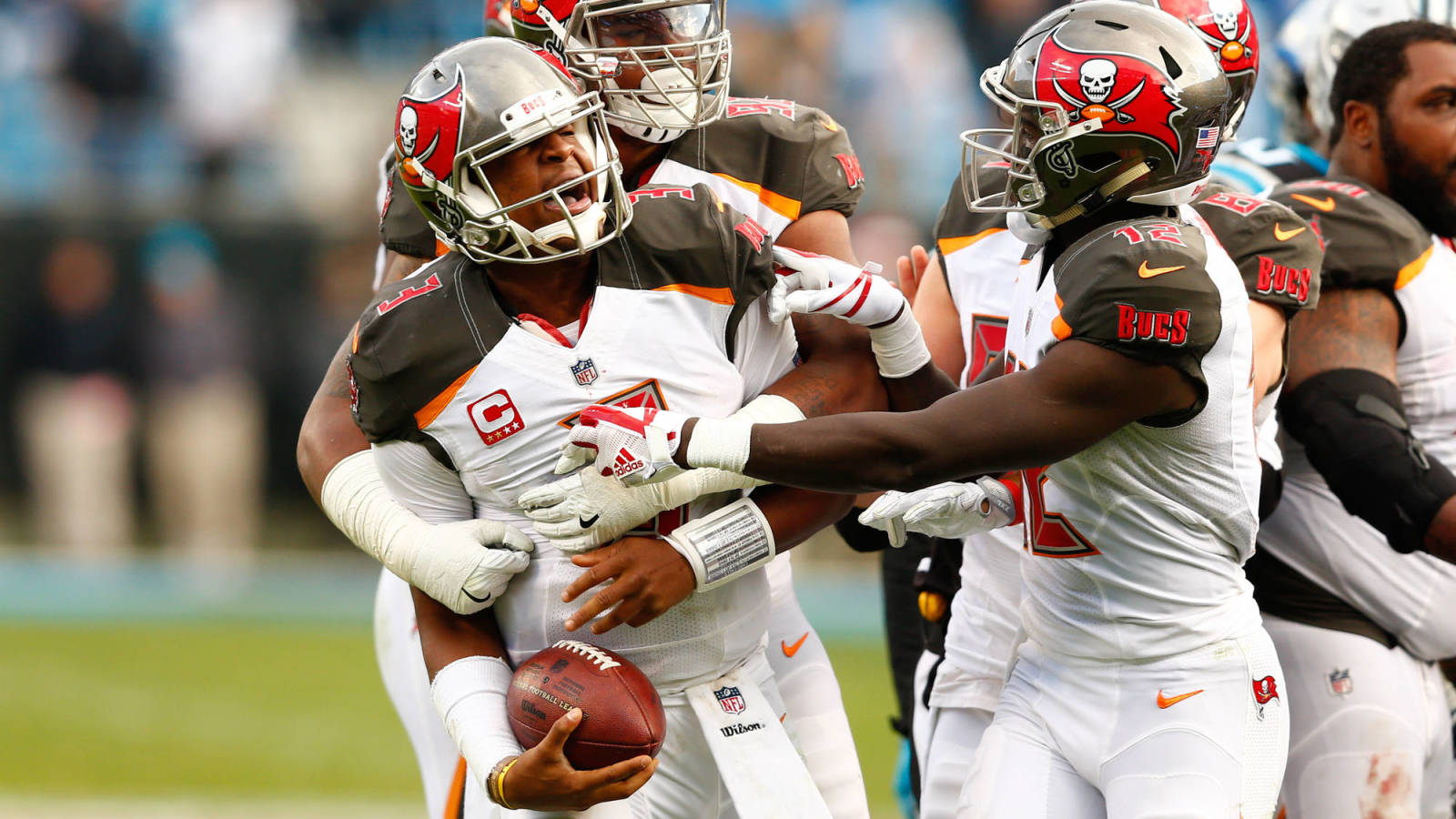 Jeremy Brevard-USA TODAY Sports
Bucs quarterback Jameis Winston was not happy with the officials over a questionable call late in Sunday's game against the Panthers, and he let them know about it.
Winston and the Bucs offense took the field with under a minute remaining in the game and the Bucs facing a 22-19 deficit at the time. Unfortunately, the Bucs quarterback was sacked and fumbled the football on the first play of the drive. Winston did emerge from the pile with the ball, however, but the officials awarded possession to the Panthers.
The Bucs quarterback was furious about the call, and was seen going nuts on the sideline. He even ran onto the field — nearly running over a Bucs staffer who attempted to get in his way in the process — just to give the officials a piece of his mind.
Winston was hit with an unsportsmanlike conduct penalty, and will likely be fined as well. And while he could've done a better job keeping his emotions in check, it's understandable that he was upset over the questionable call.
MORE FROM YARDBARKER
Buccaneers News

Delivered to your inbox

You'll also receive Yardbarker's daily Top 10, featuring the best sports stories from around the web. Customize your newsletter to get articles on your favorite sports and teams. And the best part? It's free!