Originally posted on
NESN.com
| Last updated 6/17/13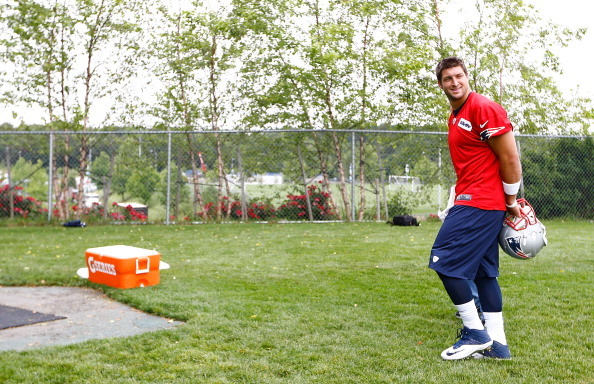 The Jets are still paying for the epic failure that was the Tim Tebow experiment last season — in more ways than one. Aside from the dismal 6-10 season, complete front office revamp, and utter destruction of what little confidence Mark Sanchez had left already — not to mention Tebow is currently on the arch-rival New England Patriots' roster, the Jets still have more to pay for their failed investment. The Jets won't be paying Tebow any money directly this season, but they do still owe the Denver Broncos, who dealt him to New York last offseason, upwards of $1.53 million — money advanced to Tebow from the Broncos in 2011 — to complete the deal. What's more, the Patriots — Tebow's current team — will pay less than that for his services, if he makes the final roster of course, over two seasons than the Jets will this year alone. The Patriots signed Tebow to a two-year deal worth a total of $1.36 million, with zero guaranteed money, last week. So, he could feasibly make the final roster and sit on the Patriots' bench for the next two seasons, wearing a headset and helping Tom Brady stay loose, and Bill Belichick can smile a big hoodie smile at Rex Ryan knowing he's beaten the Jets yet again. And, for Belichick, that might be reason enough to keep Tebow around. Have a question for Luke Hughes? Send it to him via Twitter at @LukeFHughes or send it here.
MORE FROM YARDBARKER
NFL News

Delivered to your inbox

You'll also receive Yardbarker's daily Top 10, featuring the best sports stories from around the web. Customize your newsletter to get articles on your favorite sports and teams. And the best part? It's free!