Originally posted on
Sportsnaut
| By Vincent Frank | Last updated 2/11/17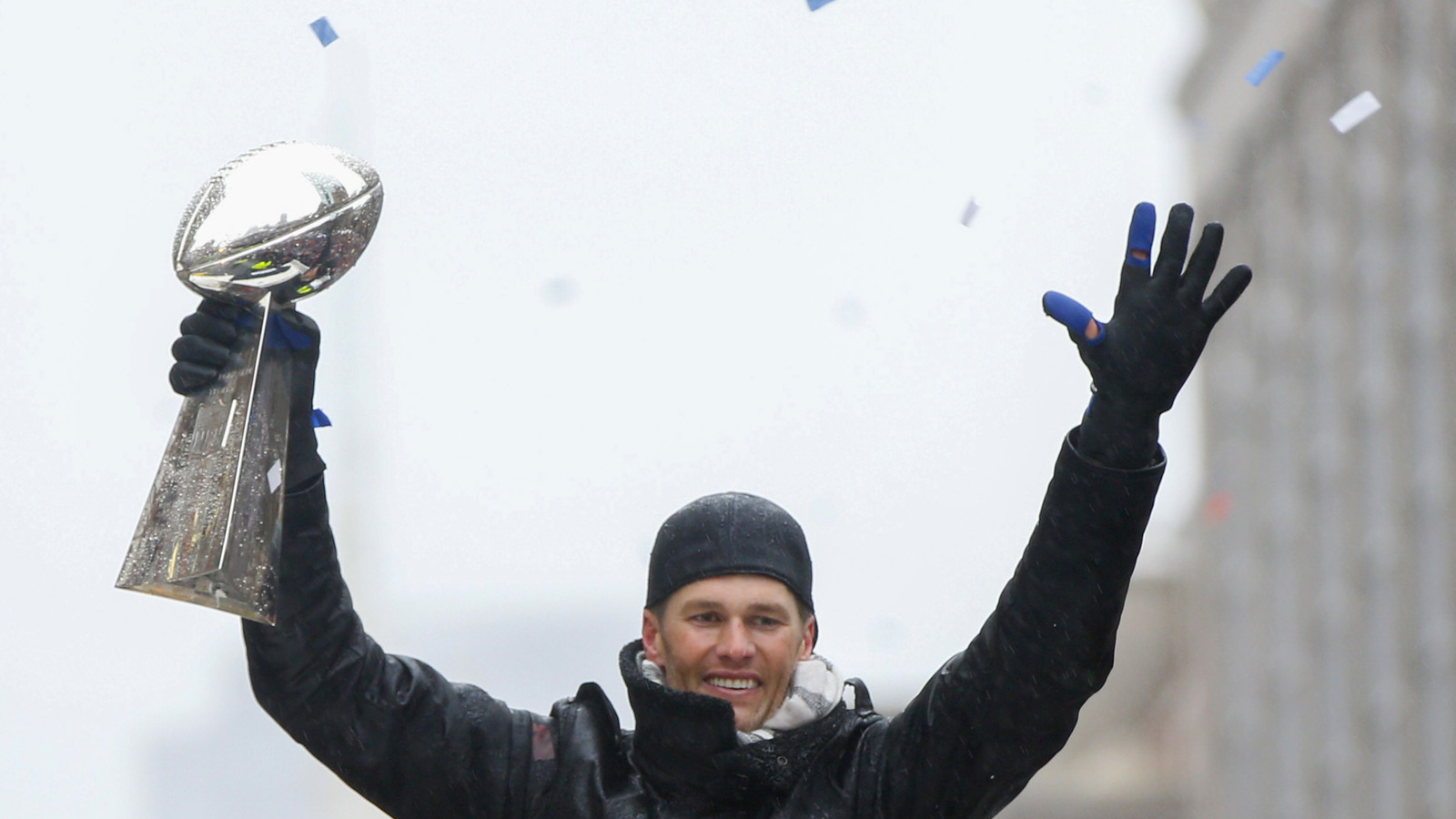 That's some serious devotion right there.
Greg M. Cooper-USA TODAY Sports
Popular Boston-area baker George Montilio was excited about the New England Patriots winning Super Bowl LI over the Atlanta Falcons this past Sunday.
How excited was he? Well, Montilio spent 130 hours baking this life-size 250-pound cake of Brady holding his fifth Lombardi Trophy.
That's some major devotion right there.
"I just got so excited," Montilio said after New England's victory, vtia The Boston Globe . "When they won, I called my guys and just said, 'We're gonna make Tom Brady out of cake!'"
Talk about being a die-hard fan. The cakes itself stands at 6-foot-6 and is an almost live version of New England's great quarterback.
To spend that long to bake a cake is a clear indication that Montilio is one of the Patriots' biggest fans. It also tells us a story of a dude that can bake with the best of them.
The cake is on display in Boston on Saturday and will be shared with the public, 50 pounds of frosting and all.
MORE FROM YARDBARKER:
QUIZ: Name the quarterbacks selected ahead of Tom Brady in the 2000 NFL Draft
The New England Patriots drafted Tom Brady with the 199th overall pick in the 6th round of the 2000 NFL Draft. Six quarterbacks were drafted before him. Name them!
Clue: The round, overall pick and team
MORE FROM YARDBARKER
NFL News

Delivered to your inbox

You'll also receive Yardbarker's daily Top 10, featuring the best sports stories from around the web. Customize your newsletter to get articles on your favorite sports and teams. And the best part? It's free!