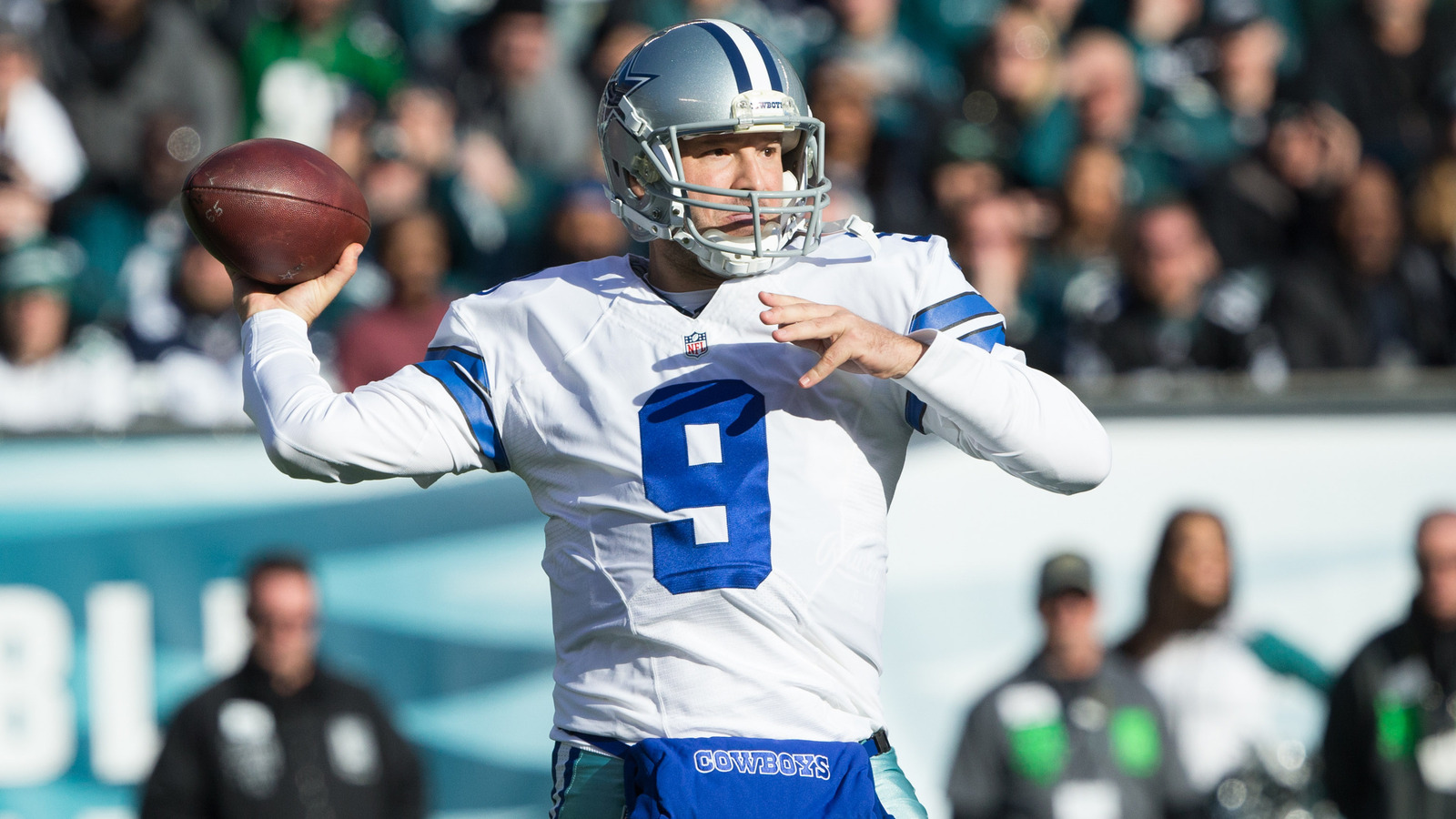 Quarterback Tony Romo's future in Texas is still in question. 
Bill Streicher-USA TODAY Sports
Even if the Texans land Tony Romo in a trade, the Cowboys will always own the state of Texas. At least that's the opinion of Michael Irvin.
Irvin was on The Dan Patrick Show and expressed confusion as to why Houston had not been more aggressive in its pursuit of Romo. That led to Patrick asking the Dallas legend if dealing Romo within the state would cut into the Cowboys' fanbase. The Playmaker was rather clear in his denial.
"Dude, listen. Never in your lifetime, in my lifetime, in your kid's lifetime, will the Houston Texans take over Texas from the Dallas Cowboys," Irvin said. "Never. Don't even sweat it. Don't worry about it. … I don't think that has any impact."
Irvin is right.
This would be like asking if the New York Mets would ever overtake the New York Yankees in popularity. The Mets may be better for a period of time, but the Yankees will always be New York's teams.
Even in the midst of a Super Bowl drought, the Cowboys are one of the NFL's most successful franchises. That has given them fans around the world.
We also have to remember a few other things.
From 1997-2001, Houston did not have an NFL team. The Texans entered the NFL in 2002 but didn't make the playoffs until 2011. In that time, the Cowboys certainly stole a few fans from the Houston market. Without winning or even having a team, it's not easy for a city to steal fans back from such an established franchise.
From a football perspective, Dallas owns Texans. Don't expect that to change any time soon.
From the perspective of the Cowboys (and Texans, for that matter), the bigger question is, should any of this matter?
If Houston feels it can win a Super Bowl with Romo and the trade is reasonable, it should make the trade. If Dallas feels that the Texans can offer decent compensation, then it should make the trade. The fan-base consideration isn't irrelevant, but it shouldn't take precedence over what makes sense on the field.
MORE FROM YARDBARKER:
QUIZ: Name every Dallas Cowboys starting quarterback since Troy Aikman
Since Troy Aikman's retirement in 2001, the Dallas Cowboys have had 17 different quarterbacks start under center as of the end of the 2016 NFL season. How many can you name?
Clue: Years active
Note: the list does not include quarterbacks who Aikman split time with during the 2000 season.
MORE FROM YARDBARKER
NFL News

Delivered to your inbox

You'll also receive Yardbarker's daily Top 10, featuring the best sports stories from around the web. Customize your newsletter to get articles on your favorite sports and teams. And the best part? It's free!