Found April 28, 2012 on Awful Announcing:
Earlier this week, I broke down the massive implications for both the Saints and ESPN revolving around the explosive wiretapping report from Outside the Lines at Bloguin's NFL site This Given Sunday.  The categoric denial from the Saints (and threat of possible legal action) has created a high stakes poker game with both sides all in.  In a nutshell, if more evidence arises to support the ESPN report that Saints GM Mickey Loomis was eavesdropping on opposing coaches, it would be a damning blow to the Saints far beyond BountyGate.  We're not just talking about stealing signs, there are criminal implications. However, for ESPN, the stakes are nearly as high.  Get this report right and your reputation for breaking huge stories and hard-hitting journalism receives a huge lift.  Get it wrong, and you've got another Geraldo's Vault on your hands.  And, as Mark Schwarz's Bernie Fine report falls apart further day by day, ESPN can't afford to get such a massive story wrong.  Many voices are already criticizing their journalistic ambitions, and if the Mickey Loomis wiretapping story flops or goes nowhere, we're left with John Barr holding a very costly bag. The problem for ESPN was Barr's explosive report being so flimsy on actual evidence.  Outside the Lines had a miniscule amount of sources and only one that spoke in the story about the Superdome's rewiring to listen to opposing coaches.  ESPN produced no physical evidence, but spoke of the allegations being handed over to the FBI and District Attorney's office to add credibility.   Now, another explosive report from New Orleans has identified that central source as a former Saints electrician... fired by the team in 2007 for improper billings.  Ruh roh.  Fox 8 in New Orleans and investigative reporter Lee Zurik identified Tim Landry as Barr's source.  Zurik's sources (bear with us on the pure amount of sourcing) say Barr's report was based on Landry's word, and possibly another person that worked for Landry.  Also, Zurik reports that Landry handed over no evidence to Barr besides telling him of the alleged wiretapping.   This is an enormous issue for ESPN and Barr's report.  If Zurik's reporting is accurate, John Barr's report is solely based on the word of a fired Saints employee who produced no evidence of his claims.  That's troubling.  More troubling is the growing sentiment that Barr anchored himself in New Orleans until he found something negative to report.  First from the Fox 8 report...   Sources say ESPN's investigation of the Saints started with phone calls from reporter John Barr to a number of people with current and former ties to the Saints.  Former WWL radio reporter Kenny Wilkerson confirms to FOX 8 News that Barr called him, looking for information on Sean Payton.  Wilkerson tells us he gave Barr phone numbers for a number of people, including Tim Landry. And also from Deadspin... This fits in with what we've heard about ESPN's reporting of this story. We've been told by multiple sources that Barr holed up in a New Orleans hotel room for a number of weeks, having been dispatched to dig up general dirt on the Saints—he was not specifically investigating wiretap claims. Barr's tactic, we're told, was to go down a list and call anyone who might have an axe to grind with the franchise. And from WWL-New Orleans Legal Analyst Donald Foret...  "John Barr, the reporter on April 5 called me asking a lot of questions about the Saints. Obviously, everyone is piling on as a result of the bounty scandal. He called me on April 5 and he asked me some really crazy questions, and it was obvious to me that he was looking for dirt on the Saints. I felt terribly uncomfortable with the conversation. I reported it to the Saints. "It's obvious to me that John Barr had a mission, and it looks like he reported on that mission today. If ESPN's idea of investigative reporting in New Orleans is hyenas cleaning up scraps off a wounded animal, that's discouraging.  If ESPN's idea of investigative reporting in New Orleans is publicizing wild accusations from former disgruntled employess, that's not just wreckless reporting, it's dangerous.   At this point, we have to wait and see as to the veracity of not just Barr's report, but this additional reporting by Zurik.  Fox 8 in New Orleans is owned by Saints head honcho Tom Benson, although Zurik's disclaimer says Benson nor the Saints had anything to do with his report.  Right now there are too many conflicting sources and allegations to definitively state who may be lying and who may be telling the truth.  The investigation has to play itself out before bringing a final judgment on the case. With a federal investigation underway, we will ultimately know whether there is enough evidence to further the claims put forward by ESPN.  Because Barr's initial report was so light on facts, the onus is really on somebody, be it ESPN or a federal investigation, to produce actual evidence that this wiretapping happened.  That's going to be extremely difficult for allegations 8-10 years old and a listening device destroyed 7 years ago.  The events of this week have now put ESPN, Outside the Lines, and John Barr's reporting under major scrutiny.  One of the central parties, either the New Orleans Saints or ESPN, are not emerging from this story unscathed.  With the new reports coming out of New Orleans, the likelihood that it's the latter now appear just as likely as the former.
Like Awful Announcing on Facebook Follow Awful Announcing on Twitter
Original Story:
http://www.awfulannouncing.com/2012-a...
THE BACKYARD
BEST OF MAXIM
RELATED ARTICLES
Best Home field advantage today in the NFL This honor no longer belongs to the Steelers or Seahawks. Yeah that's right, the New Orleans Saints have the best home team and home crowd in the league. Welcome to the toughest place to play, you better pray if you make it to the Super Bowl next year the Saints don't. Here are some stats to keep in mind when traveling to the Superdome...
Things went relatively quiet following ESPN's initial story alleging that Saints GM had an electronic device in his Superdome suite that allowed him to listen in on opposing teams. Of course, the organization denied the accusations and even former coach Jim Haslett offered up his denial.But now, FOX 8 News in Louisiana has jump-started the story by outing the alleged source for...
The Saints went with offensive line depth again with their final pick and took mammoth tackle Marcel Jones of Nebraska. At 6'6", 320lbs, there's no denying Jones has impressive size. I'm honestly a little disappointed in this pick, even though tackle depth was a need, because the Saints had CB Minnifield and DE Cam Johnson as possible players that represented huge...
The New Orleans Saints have drafted Samford cornerback Corey White in Saturday's fifth round of the NFL Draft. The 6-foot, 206-pound White led Samford in interceptions last season with four, returning one for a touchdown. White was Samford's fourth-leading tackler last season with 58, including three for losses. He also had a forced fumble. He says he can play cornerback...
New Orleans Saints general manger Mickey Loomis denied Thursday that he listened in on opposing coaches' conversations, and welcome speaking to investigators on the matter. Speaking at a press conference, Loomis was emphatic. "In my 28 or 29 years in the NFL I have never listened to an opposing team's communication," Loomis said. "I have never asked for...
Here is New Orleans Saints quarterback Drew Brees celebrating his success. This photo was taken after the Saints won Super Bowl XLIV, a much happier time for Brees. Photo via cbssports.com
The New Orleans Saints have selected Nebraska offensive tackle Marcel Jones in Saturday's seventh round of the NFL draft. The 6-foot-6, 320-pound Jones, taken 234th overall, was the fifth player drafted by the Saints, who did not have picks in the first two rounds. Jones started 11 games for the Huskers in 2009, but missed most of 2010 with a back injury. He returned in 2011...
With the NFL Draft wrapping up a fourth Husker was taken late in the seventh round. Marcel Jones, an offensive tackle who has the size that you look for in a NFL offensive tackle, goes pick 234 overall to the New Orleans Saints.
Receiver Nick Toon was the first Badger taken on day three of the 2012 NFL Draft. He was selected in the fourth round by the New Orleans Saints with pick No. 122. As always, be sure to check back for additional information on this developing story.
I present to you the New Orleans Saints' 2012 draft class below, with their twitter pages linked to their names:3. Akiem Hicks, DE/DT, Regina (Canada)4. Nick Toon, WR, Wisconsin5. Corey White, S, Samford6. Andrew Tiller, G, Syracuse 7. Marcel Jones, T, Nebraska (no twitter account known)So how would I grade this year's class?  Well, this draft was damned from the start...
Saints News

Delivered to your inbox

You'll also receive Yardbarker's daily Top 10, featuring the best sports stories from around the web. Customize your newsletter to get articles on your favorite sports and teams. And the best part? It's free!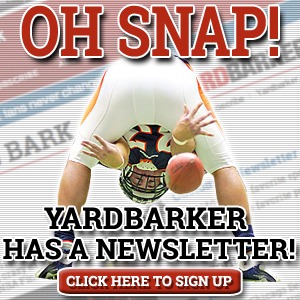 Latest Rumors
Best of Yardbarker

Today's Best Stuff

For Bloggers

Join the Yardbarker Network for more promotion, traffic, and money.

Company Info

Help

What is Yardbarker?

Yardbarker is the largest network of sports blogs and pro athlete blogs on the web. This site is the hub of the Yardbarker Network, where our editors and algorithms curate the best sports content from our network and beyond.