Originally posted on
Sportsnaut
| By Michael Dixon | Last updated 2/15/17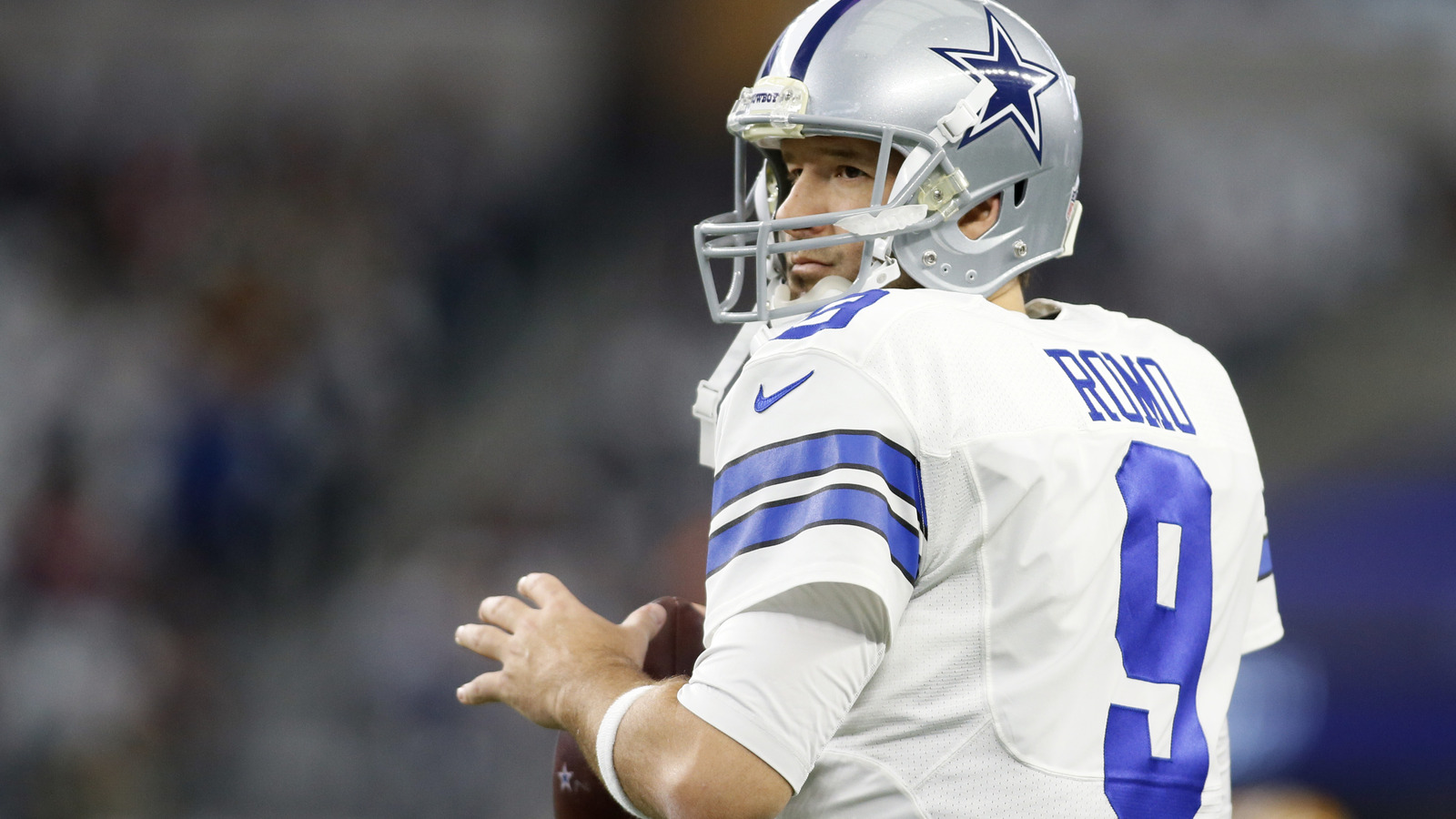 Jan 15, 2017; Arlington, TX, USA; Dallas Cowboys quarterback Tony Romo (9) warms up before the game against the Green Bay Packers in the NFC Divisional playoff game at AT&T Stadium. 
Tim Heitman-USA TODAY Sports
Is Tony Romo still worth pursuing? According to a few NFL executives, yes.
NFL.com asked five NFL front office guys were asked which available quarterback they'd pursue if their team needed a quarterback. The answers were fairly split, but the Dallas Cowboys quarterback was the only man to draw multiple responses.
"If you are close to winning, Romo is by far the best option," one exec. said, per Daniel Jeremiah of NFL.com. "Obviously, if you are looking for a long-term solution, you would be more likely to pursue Garoppolo, (Mike) Glennon or one of the QBs in the draft."
Another added, "I'd make a run at Tony Romo. I think he can still play at a high level."
In a year with a weak draft class of quarterbacks, it makes sense that Romo would garner a lot of interest. Obviously, the downfall is that he'll be 37 by the time the season starts and has missed most of the last two seasons with injuries. So, a team without a realistic chance to win in 2017 should take its chances on a younger quarterback.
But a team with that chance (e.g.: Denver Broncos, Houston Texans) owes it to itself to at least pursue Romo. He may end up being too much of a salary cap hit, but he is worth looking into. Based on these comments, it seems likely that at least a few front office guys agree.
MORE FROM YARDBARKER
NFL News

Delivered to your inbox

You'll also receive Yardbarker's daily Top 10, featuring the best sports stories from around the web. Customize your newsletter to get articles on your favorite sports and teams. And the best part? It's free!