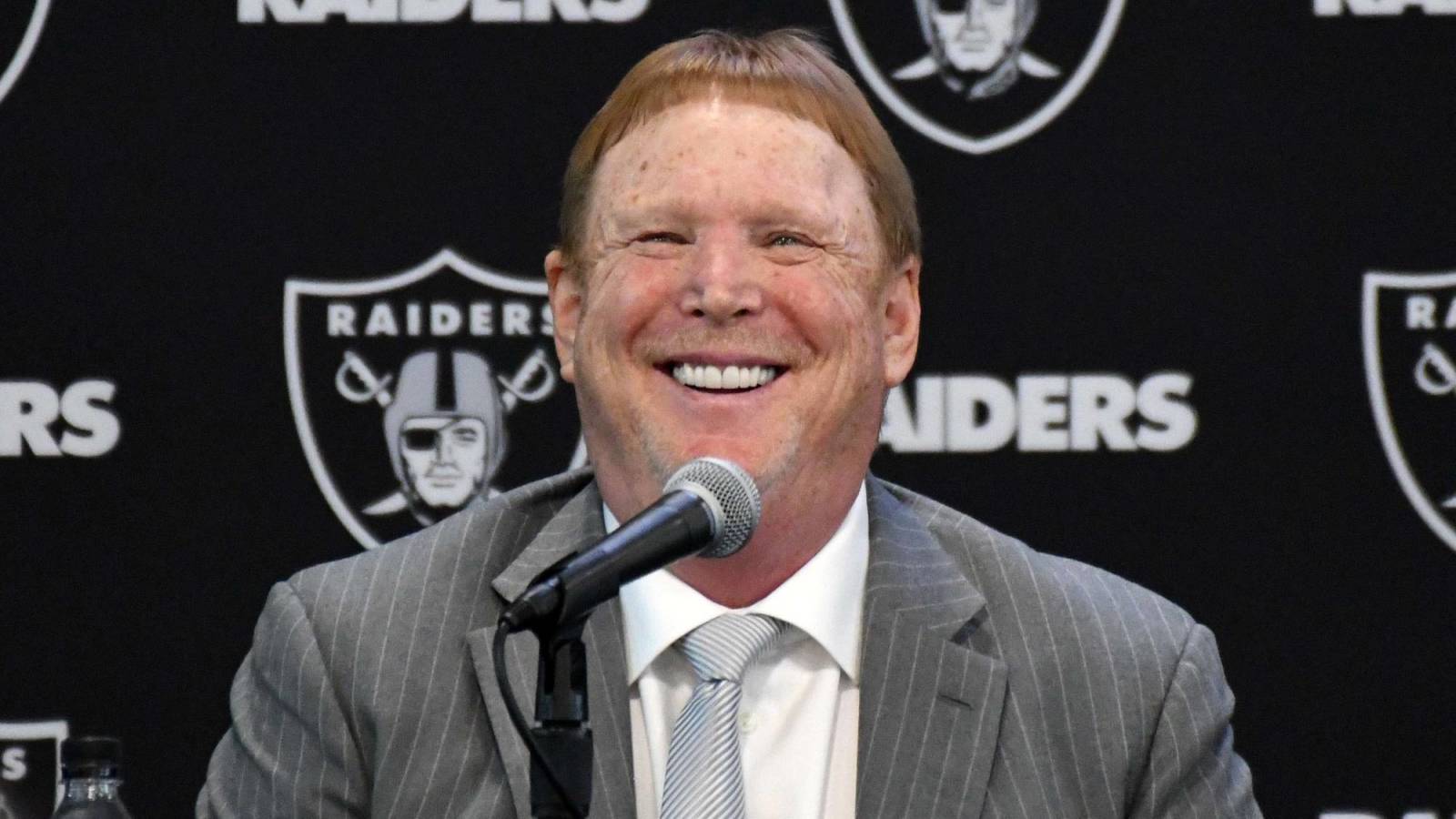 USA TODAY Sports
The NFL reportedly let the Oakland Raiders go free and clear on the Rooney Rule because of their interpretation of a contract offer that wasn't.
The league made clear Friday that, in their eyes, the Raiders did not violate the Rooney Rule during a hiring process that started and ended with Jon Gruden. In a further explanation to ProFootballTalk's Mike Florio on Saturday, the league said that they were satisfied that the Raiders conducted "bona fide interviews."
"The club conducted bona fide interviews with minority candidates as part of its search process," the statement said. "The Rooney Rule requires NFL clubs consider at least one minority candidate for the head coach position as part of the hiring process before extending an offer to any coach. We concluded that happened in this case."
There was one remaining sticking point — namely, that owner Mark Davis admitted he had a commitment from Gruden before he fired Jack Del Rio. That Christmas Eve conversation, league sources told Florio, was determined to not have been a formal contract offer. In essence, the Raiders were allowed to reach a handshake agreement with Gruden, fire Del Rio, interview minority candidates, and then formalize the agreement with Gruden.
With that in mind, there's no surprise that some NFL employees weren't terribly happy with the league's enforcement — or lack thereof — of the rule. It's clear that the Raiders violated the spirit of the rule, if not the letter, and that sets a troubling precedent going forward.
MORE FROM YARDBARKER:
QUIZ: Name every head coach in the history of the Oakland Raiders
Dating back to their founding in 1960, the Oakland Raiders have had 22 coaches in NFL franchise history. This list includes two Hall of Fame coaches, one Hall of Fame player and two Super Bowl winners. How many of the leaders of the Raiders can you name?
Clue: Years Active
Note: Two coaches have had two stints with the team.
MORE FROM YARDBARKER
Raiders News

Delivered to your inbox

You'll also receive Yardbarker's daily Top 10, featuring the best sports stories from around the web. Customize your newsletter to get articles on your favorite sports and teams. And the best part? It's free!