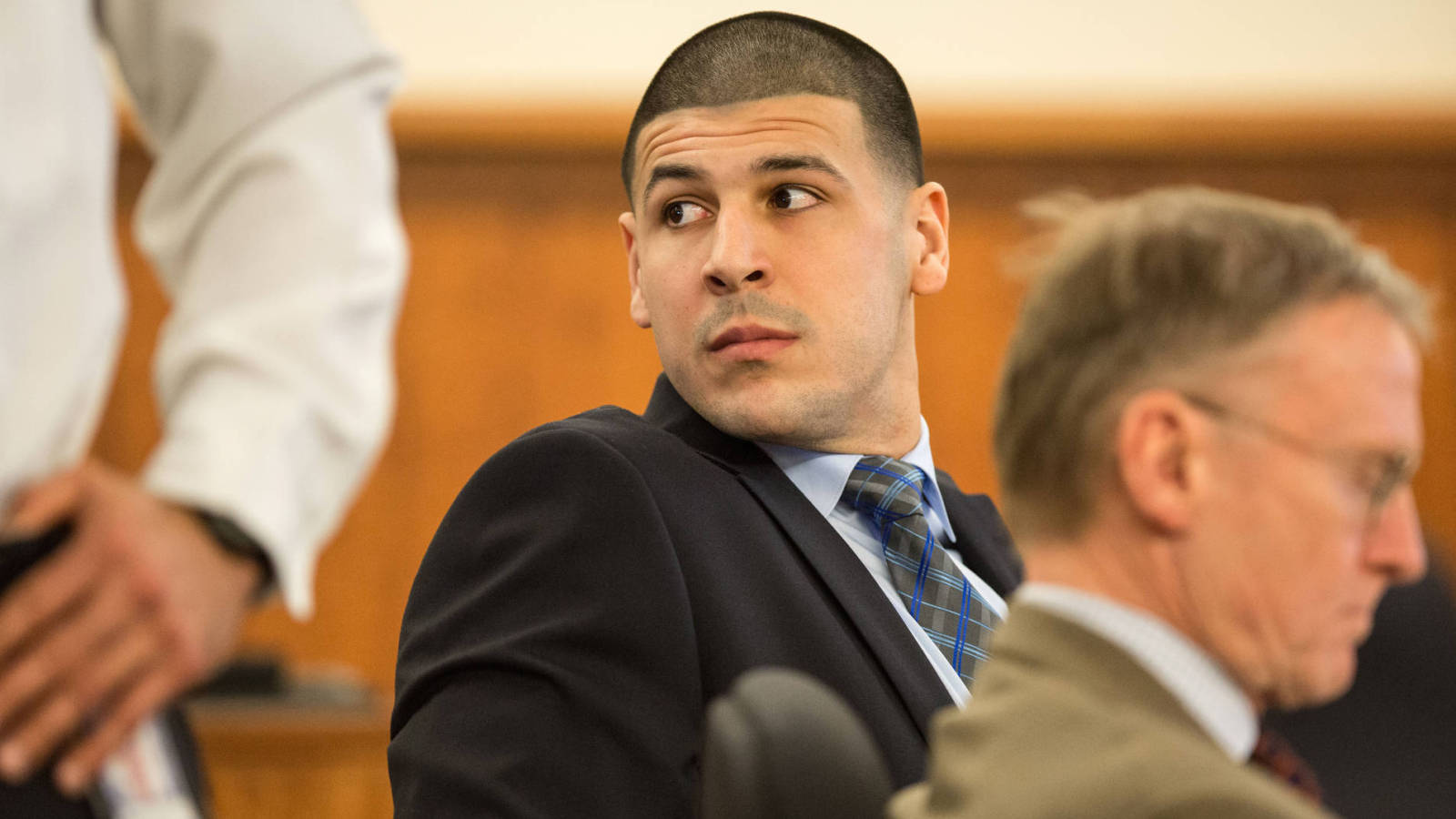 The NFL community reacted to Aaron Hernandez's death.
Aram Boghosian for The Boston Globe via Getty Images
The tragic story of Aaron Hernandez came to an end Wednesday morning when the former NFL star committed suicide in his prison cell. As you might expect, the news drew a mixed reaction from players across the National Football League.
Current and former players — some of whom played at the same time as Hernandez — took to Twitter to express their thoughts.
#RIP Aaron Hernandez…something doesn't feel right about him committing suicide…#prayingfor…

GOOD MORNING TO ALL…

— Ike Taylor (@Ike_SwagginU) April 19, 2017
Man that just hit home. Extremely thankful to be here. In all our circumstances I pray we all find comfort in a higher source.

— LaRoy Reynolds (@LetItReign52) April 19, 2017
Waking up to terrible news. If you have a chance to right your wrongs. Please jump at the opportunity turn over a new leaf and live!

— Jerel Worthy (@I_AM_Worthy99) April 19, 2017
MORE FROM YARDBARKER
NFL News

Delivered to your inbox

You'll also receive Yardbarker's daily Top 10, featuring the best sports stories from around the web. Customize your newsletter to get articles on your favorite sports and teams. And the best part? It's free!