NFL Predictions: Patriots look to make history in Super Bowl LII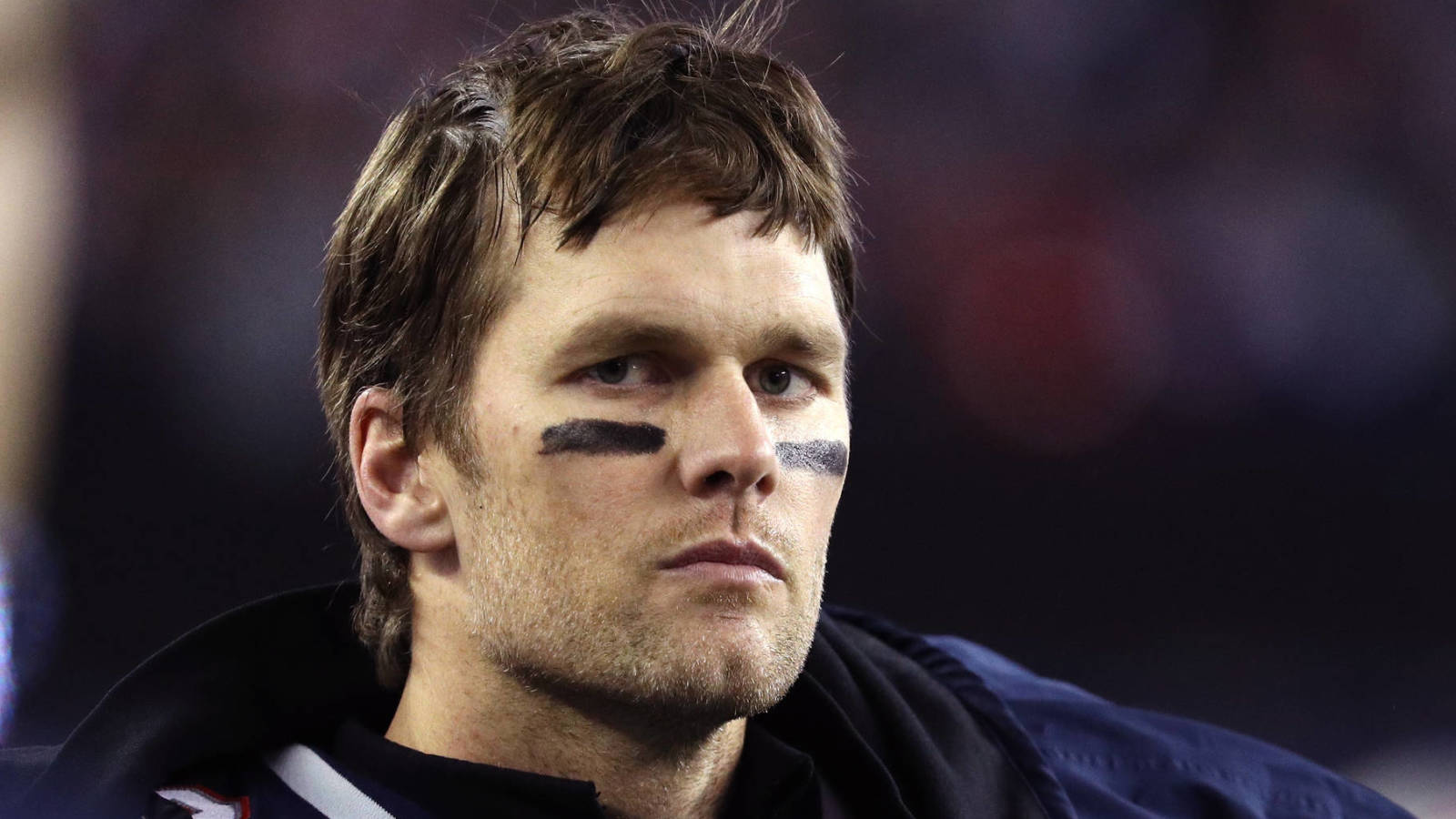 Tom Brady hopes to lead the Patriots to a sixth Super Bowl victory.
Maddie Meyer/Getty Images
It is finally here. After months of stories, controversies, upsets and unsung heroes making their respective marks on the 2017-2018 NFL season, the Patriots and Eagles will meet to decide who walks out of U.S. Bank Stadium as champions. For the Pats, a win would put Tom Brady and Bill Belichick miles ahead of any other quarterback-coach duo in football. Moreover, it would give the franchise six Super Bowl titles, tying New England with the Steelers for most in NFL history and continuing a run of long-term dominance never before seen in league history.
For the Eagles, a win would mean, well, everything. The franchise has known only heartbreak in this situation, and one of the NFL's most rabid fan bases is desperate for a title. A Philly win would cap off an incredibly unlikely run and instantly vault Doug Pederson near the very top of the NFL coaching heap. Though both teams were the No. 1 seeds in their respective conferences, the Eagles were left for dead the second Carson Wentz's injury was revealed to be of the season-ending variety. If Philadelphia wins, it would be a true story of the underdog triumphing against all odds, especially fitting for a city whose fictional favorite son did the same.
In any event, let's break this one down and see who will walk into the frigid Minnesota night a champion.
Philadelphia vs. New England (-4), Sunday, 6:30 p.m. ET (NBC)
What else is there to say about Brady and the Pats that hasn't already been said? Every time they appear to be vulnerable or teetering, they seem to get up off the mat even stronger than before to deliver a knockout punch. Only one team — the New York Giants — has had them on the ropes in the Super Bowl in the Brady-Belichick era and finished the job. 
Rob Gronkowski is expected to play by virtually everyone with a pulse, and if he does, he will present a major problem for the Eagles. Gronkowski is more or less impossible to cover, and even if he is blanketed, Brady has a bevy of secondary options to choose from. If the Patriots' offensive line protects him well, there's a pretty good chance he will put up plenty of points on Philadelphia.
On the defensive side, the Pats started the season in atrocious fashion. Matt Patricia's group was dead last in the league in points allowed, giving up an average of 32 per game over the season's first four games. After that, they turned things around 180 degrees, and over the last 12 games of the year, they ranked first in the league, giving up a mere 14 points per contest. 
New England's philosophy is pretty clearly to bend but not break and then rely on Brady to get the Pats up and down the field enough to win. The thing is, they haven't even been bending much of late. Their biggest challenge in this one will be solving the Eagles' frequent use of run-pass option plays, or RPOs. If they force Nick Foles to hand the ball off and are able to bring Jay Ajayi and LeGarrette Blount down with consistency, they'll be in good shape.
Bill Streicher-USA TODAY Sports
Philadelphia certainly cuts the profile of a team that could give the Pats problems. The Eagles have a stout defensive front, led by the supremely disruptive Fletcher Cox, and they feature a plethora of capable pass rushers. New England won't be able to zero in and focus on stopping one player. Chris Long, Brandon Graham and Derek Barnett are all plenty capable. 
Malcolm Jenkins is a Pro Bowler at safety and the kind of steady, at times spectacular presence that could help the Eagles slow Gronkowski some and perhaps give Brady pause when he considers taking a deep shot. The blueprint to beating Brady was laid down by the Giants over a decade ago: force him off of his spot, pressure him, and do so with a minimum number of pass rushers so he can't sit back and pick apart a secondary. Not many teams have the talent to do it, but the Eagles do.
Offensively, Pederson will be looking to get Foles comfortable as soon as possible, using the RPO game as an extension of the running attack. If Foles gets into a rhythm early, he becomes infinitely more dangerous. While he represents an obvious drop-off from Wentz, the destruction he rained down on Minnesota in the NFC Championship Game doubtlessly put Belichick and his defensive staff on notice. 
Philly has a solid offensive line and a good, versatile running game. Ajayi and Blount should find some success against New England, and Corey Clement's ability to extend drives on third down could prove crucial. And while the Pats get all the attention for their offensive weaponry, the Eagles have plenty of firepower themselves, with Zach Ertz, Nelson Agholor and Alshon Jeffery leading a versatile receiving corps. If the Eagles get a 10-point lead like Jacksonville did, it's doubtful that they'll become bashful and wilt under the pressure.
This game will be tighter than many think, and it wouldn't surprise me to see it tied in the last 10 minutes or so. It also wouldn't surprise me to see Tom Brady do exactly what he's done so many times before in the biggest moments and lead the Patriots to their sixth Super Bowl victory.
Prediction: Patriots 27, Eagles 20
NFL News

Delivered to your inbox

You'll also receive Yardbarker's daily Top 10, featuring the best sports stories from around the web. Customize your newsletter to get articles on your favorite sports and teams. And the best part? It's free!
MORE FROM YARDBARKER:
MORE FROM YARDBARKER
NFL News

Delivered to your inbox

You'll also receive Yardbarker's daily Top 10, featuring the best sports stories from around the web. Customize your newsletter to get articles on your favorite sports and teams. And the best part? It's free!