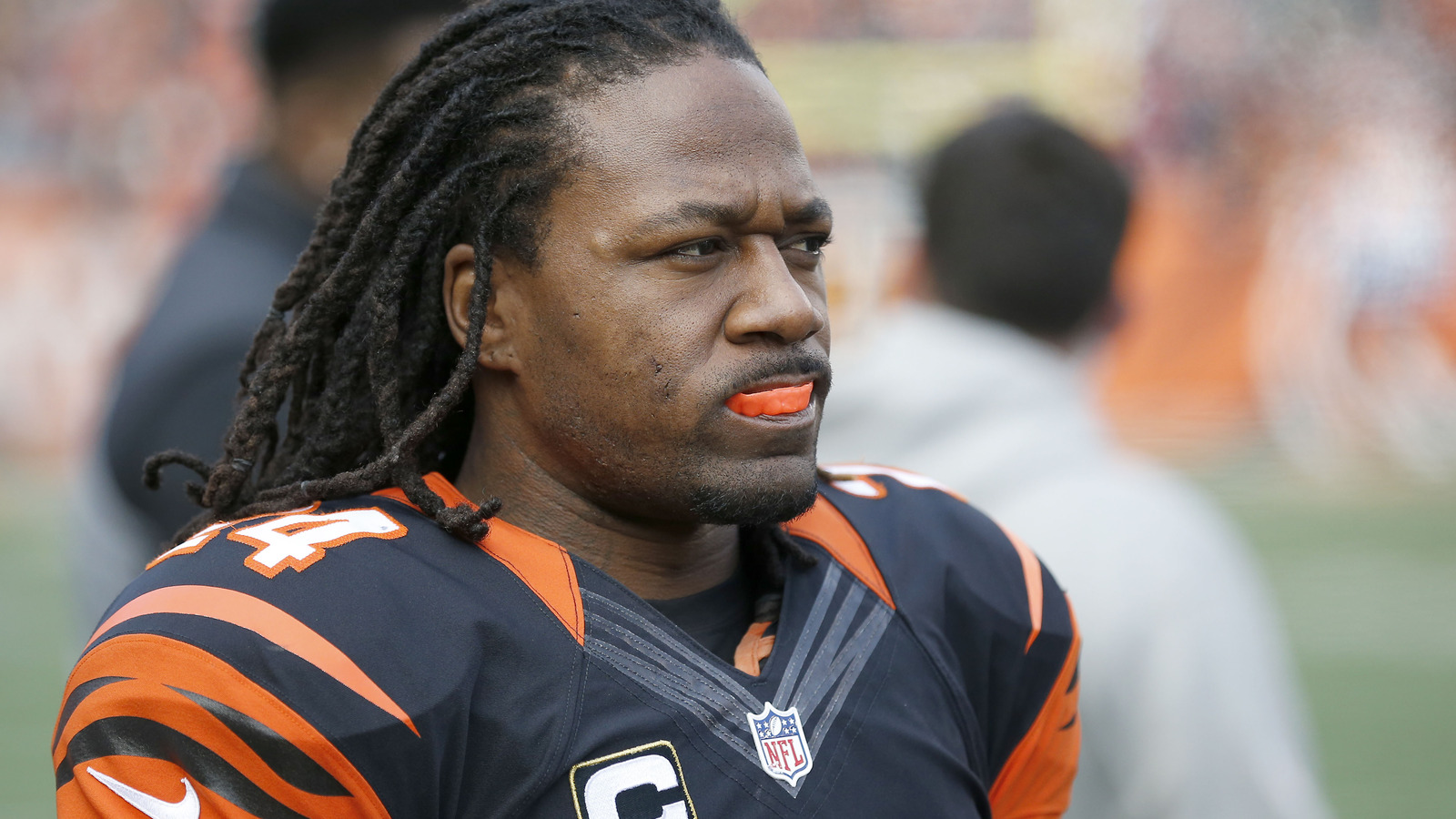 Bengals cornerback Adam Jones' verbal tirade following accident continued during a conversation with a 911 dispatcher.
Sam Greene/Cincinnati Enquirer via USA TODAY NETWORK
Cincinnati Bengals cornerback Adam "Pacman" Jones got into a car accident this week, and let's just say he didn't handle it all that calmly.
Jones says he was T-boned by a guy who blew through a stop sign because he was texting while driving. In a video he shared on social media, the 33-year-old went off about how he would "smack the s— out of" somebody if not for the fact that he is attending anger management classes. Officials described the crash as a minor accident, but the impact was significant enough that the airbags in Jones' Rolls-Royce deployed and he is convinced he needs a new car.
Jones was already furious over the accident, and the conversation he had with a 911 dispatcher didn't help. TMZ obtained the audio of the call, and it shows Jones cursing at the woman on the other end of the phone. In fairness, she was not all that kind to him and questioned whether he was actually driving a Rolls-Royce. Here's the audio, which contains some profanity:
You can understand why Jones was furious over having his luxury car T-boned, especially with the temper he has. Jones recently went off on a reporter who asked about his latest offseason arrest, so he showed restraint by his standards this week. Fortunately, no one was injured.
MORE FROM YARDBARKER
Bengals News

Delivered to your inbox

You'll also receive Yardbarker's daily Top 10, featuring the best sports stories from around the web. Customize your newsletter to get articles on your favorite sports and teams. And the best part? It's free!