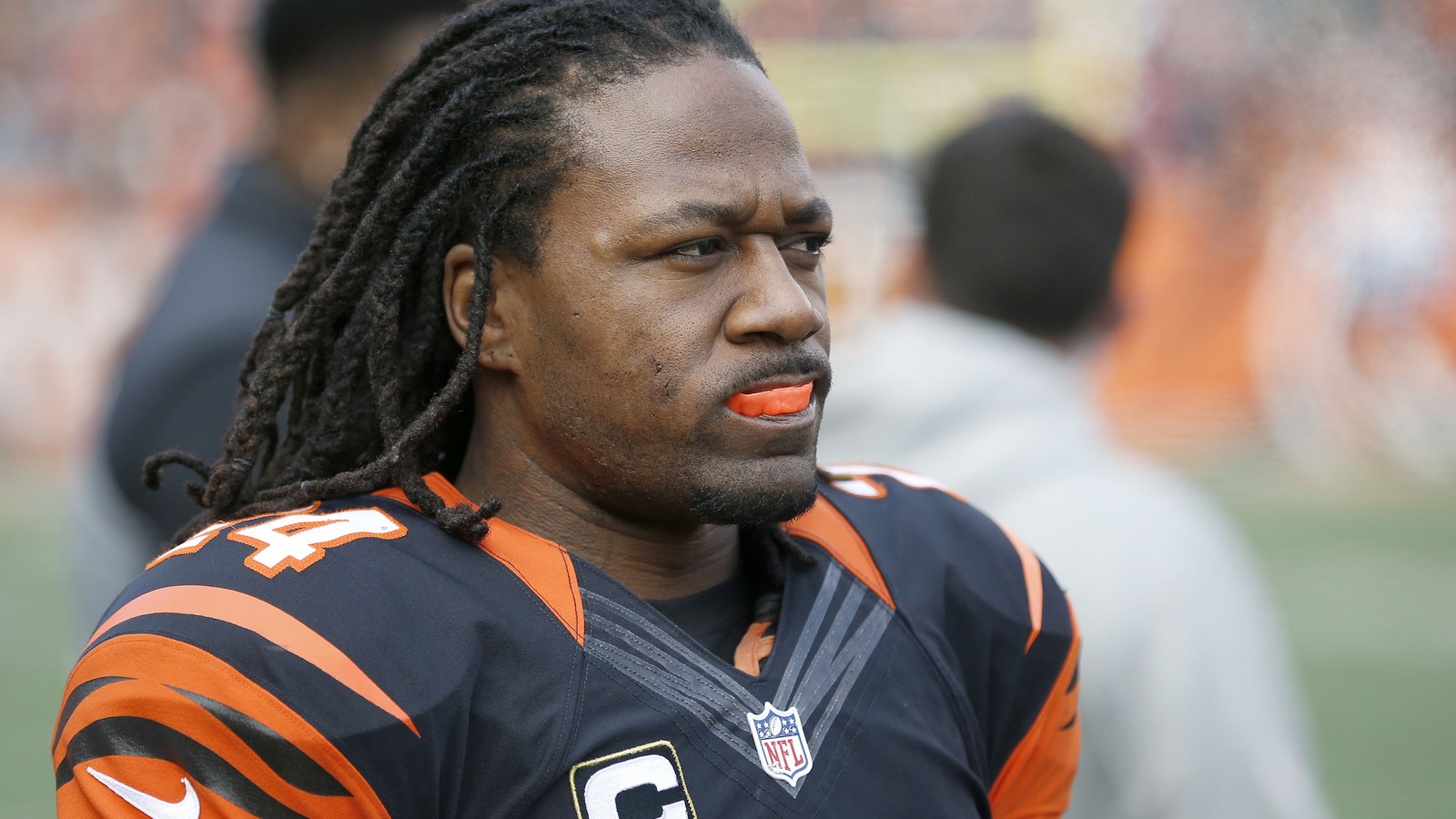 Additional damning details continue to emerge from Adam Jones' recent arrest.
Sam Greene/Cincinnati Enquirer via USA TODAY NETWORK
More and more details are emerging about the night Pacman Jones was arrested for allegedly assaulting a man at a hotel and getting nasty with a police officer earlier this month.
TMZ Sports says that before his arrest at a Hyatt hotel on Jan. 3, the Cincinnati Bengals DB was kicked out of a casino in Cincinnati for disorderly conduct. A witness told them Jones "verbally attacked employees at the casino and had an altercation with a casino patron who was trying to record the incident on his cell phone."
Jones reportedly "went off" on a police officer who responded at the scene.
Jones later went to the hotel where he got into an altercation with a hotel security guard. He allegedly pushed and poked the man in the eye. Jones then got disrespectful with an arresting officer and said "I hope you die" to the officer.
Jones is under contract with the Bengals through 2018. The team issued a statement Monday about Jones' behavior, saying they were very "disappointed" by his actions.
This isn't the first similar incident for Pacman in recent years. He was kicked out of a casino in Indiana in 2015 for disorderly conduct.
MORE FROM YARDBARKER
Bengals News

Delivered to your inbox

You'll also receive Yardbarker's daily Top 10, featuring the best sports stories from around the web. Customize your newsletter to get articles on your favorite sports and teams. And the best part? It's free!