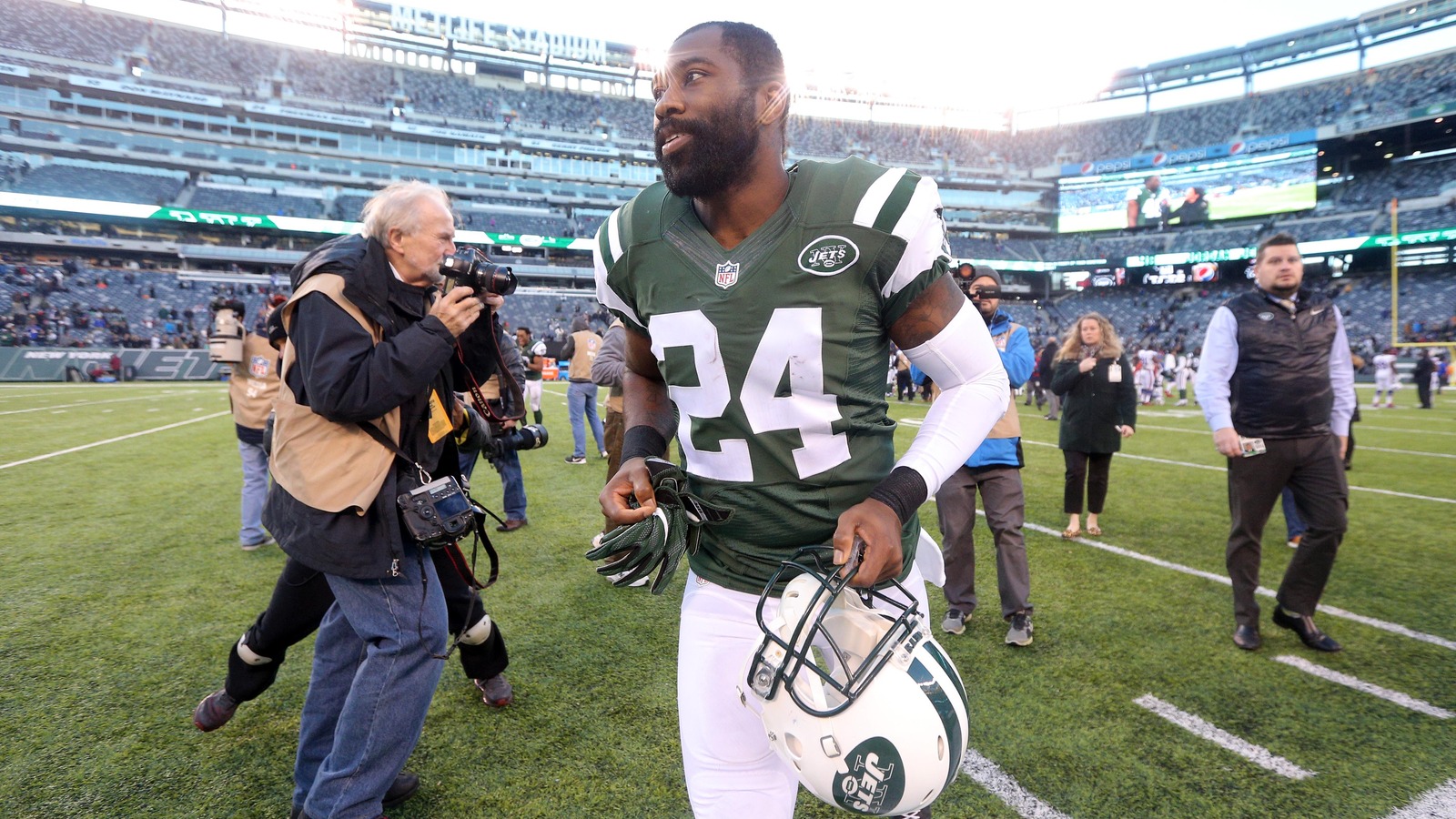 Darrelle Revis might be placing a call to Foxboro in the near future.
Brad Penner-USA TODAY Sports
If Darrelle Revis wants to continue his NFL career, he is going to have to spend the 2017 season trying to prove he still has what it takes to compete at a high level. Would the New England Patriots provide him with an opportunity to do that?
Revis won a Super Bowl with the Patriots two years ago, and he parlayed the great season into a massive multi-year deal to return to the New York Jets. After a disastrous 2016 season, the Jets decided to release Revis. The seven-time Pro Bowler insists he wants to keep playing, and Ben Volin of the Boston Globe says a reunion with the Patriots should not be ruled out.
In fact, one NFL executive told Volin that the Patriots are "the only team that makes sense" for Revis. The big question is whether the 31-year-old would be willing to play on the cheap. New England just signed Stephon Gilmore to a massive contract, and Bill Belichick would only consider taking Revis back at a discounted price — maybe even the veteran minimum.
Revis is in a unique situation, as the Jets still owe him $6 million guaranteed. That means he is going to make at least $6 million in 2017 whether he plays or not. One line of thinking is that he might decide to sit at home and collect a big paycheck. The other is that he could try to prove he can bounce back by signing with a contending team, and money won't be as much of an issue with the $6 million guaranteed coming his way.
The Patriots are exploring the possibility of trading Malcolm Butler, so they could have a need for a No. 2 cornerback. Of course, Belichick would have zero interest in bringing Revis back if he feels the veteran is washed up and won't be committed. It's also worth noting that Revis likely ruffled plenty of feathers with his comments about Deflategate.
But if anyone would be willing to bury the hatchet to improve his team, it's Belichick. Should Revis decide he wants to make another run with the Patriots and sign a team-friendly deal, the Patriots might enjoy the thought of the Jets paying the majority of one of their starters' salaries. What a story that would be.
MORE FROM YARDBARKER
NFL News

Delivered to your inbox

You'll also receive Yardbarker's daily Top 10, featuring the best sports stories from around the web. Customize your newsletter to get articles on your favorite sports and teams. And the best part? It's free!