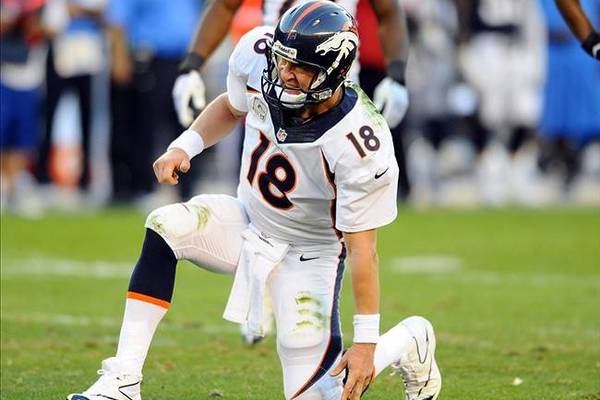 Denver Broncos quarterback Peyton Manning wasn't on the practice field Wednesday, but interim head coach/defensive coordinator Jack Del Rio is confident that Manning will play on Sunday night against the Kansas City Chiefs. "No doubt in mind there," Del Rio said, via the team's website. "He participated a little bit in walkthrough today and then got some extra treatment and extra work. But no, he'll be ready to roll." Manning is listed on the injury report with an ankle injury.  He spoke with the media later in the day and said he has mentally prepared for the Chiefs. "You always like to be out there," the quarterback said of missing practice. "You like to be out there with your teammates. You're always working on timing with your own guys, certainly seeing all the different looks. Mentally, certainly (you can) be on top of things through the film and through the walkthroughs, I believe. But you certainly want to be out there, in my opinion, to keep your timing sharp with all your receivers." Manning said he could play Wednesday if there was a game and doesn't anticipate missing a full week of practice. "I believe in practice, I believe 
Read the rest of this story...
MORE FROM YARDBARKER

NFL News

Delivered to your inbox

You'll also receive Yardbarker's daily Top 10, featuring the best sports stories from around the web. Customize your newsletter to get articles on your favorite sports and teams. And the best part? It's free!