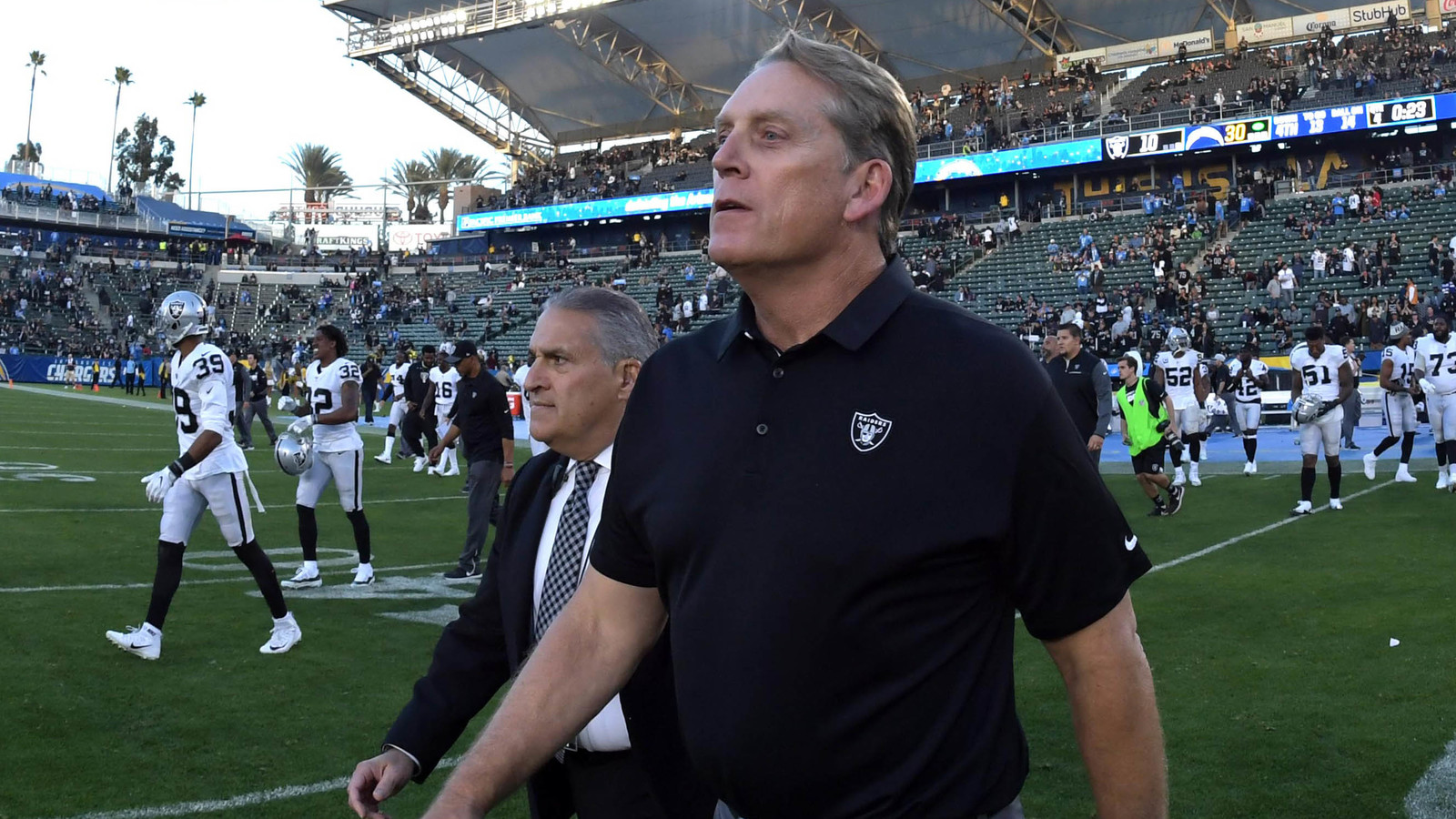 Kirby Lee-USA TODAY Sports
One season after signing him to an extension, the Oakland Raiders are moving on. After a 6-10 season, Jack Del Rio is no longer their head coach. Following their 12-4 record one season ago, Del Rio would pen a four-year extension. Then the Raiders would fall to 6-10, ending their season with a loss to the Los Angeles Chargers.
Del Rio has been a head coach in the NFL for 12 years. Nine of those 12 years were spent with the Jacksonville Jaguars. But now, after just three seasons in Oakland, he's once again out of a job. However, not all of this is his fault.
Derek Carr, following an excellent 2016 campaign, would regress mightily. Amari Cooper, following consecutive 1,000-yard seasons, would finish with just under 600. Marshawn Lynch, while productive, didn't have as much of an impact as the Raiders were hoping.
Simply put, this is a season that belongs in the trash. The Raiders need to put 2017 behind them. And quickly.
MORE FROM YARDBARKER
NFL News

Delivered to your inbox

You'll also receive Yardbarker's daily Top 10, featuring the best sports stories from around the web. Customize your newsletter to get articles on your favorite sports and teams. And the best part? It's free!