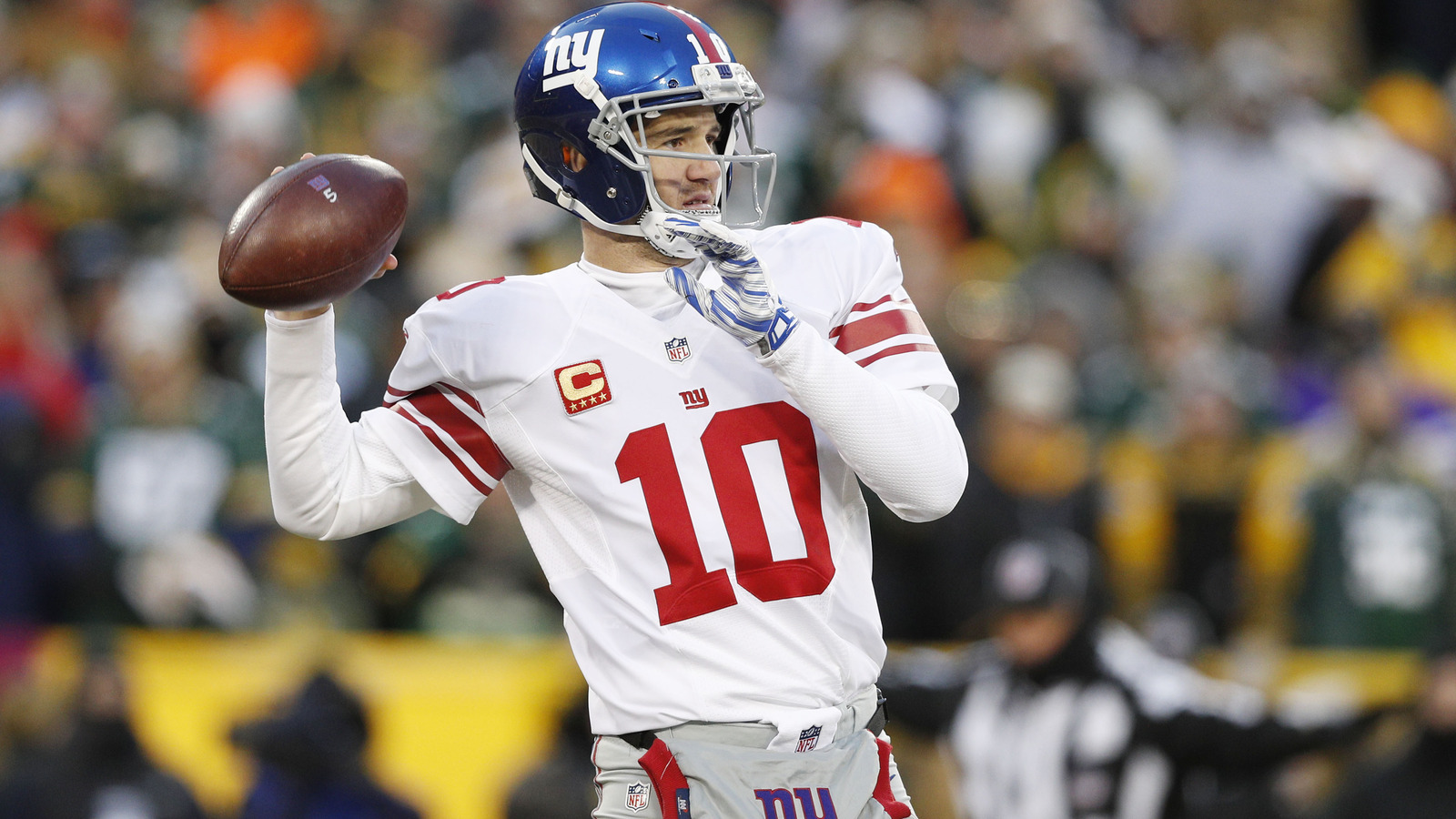 That's quite the alleged scheme.
Jeff Hanisch-USA TODAY Sports
New York Giants quarterback Eli Manning was involved in a scheme to sell fake game-worn memorabilia, reports the New York Post.
According to court filings obtained by the newspaper, Manning sent an email to the team's equipment manager asking for "helmets that can pass as game-used."
The Giants did not produce such helmets, but the email itself is still incriminating in the civil racketeering lawsuit, which accuses Manning, among others, of conspiring to provide fake memorabilia to collectors.
Brian Brook, the plaintiffs' lawyer in the suit, says the emails prove "Manning was looking to give non-game-used helmets to Steiner [Sports] to satisfy — fraudulently — his contractual obligation." Manning, Giants owner John Mara, Steiner Sports, and Giants equipment manager Joe Skiba are all being sued, as is the organization.
This is a bad look for the franchise, Manning, and everyone else involved. Anyone who has spent hard-earned money on memorabilia from Steiner Sports now has reason to doubt its authenticity. If that memorabilia is Giants-related, there's a decent chance it's fake according to these allegations. That's disappointing to fans and collectors alike.
MORE FROM YARDBARKER:
QUIZ: Name the starting lineups of Super Bowl XLII - New York Giants vs. New England Patriots
The New England Patriots were looking at an undefeated season and the New York Giants were hoping to play spoilers in the final game of the 2007-2008 NFL season. A helmet catch and last minute heartbreak made for one of the most exciting games in Super Bowl history.
Can you name the starting lineups of Super Bowl XLII?
(New York Giants - 17, New England Patriots - 14)
Clue: Team-Position
MORE FROM YARDBARKER
Giants News

Delivered to your inbox

You'll also receive Yardbarker's daily Top 10, featuring the best sports stories from around the web. Customize your newsletter to get articles on your favorite sports and teams. And the best part? It's free!