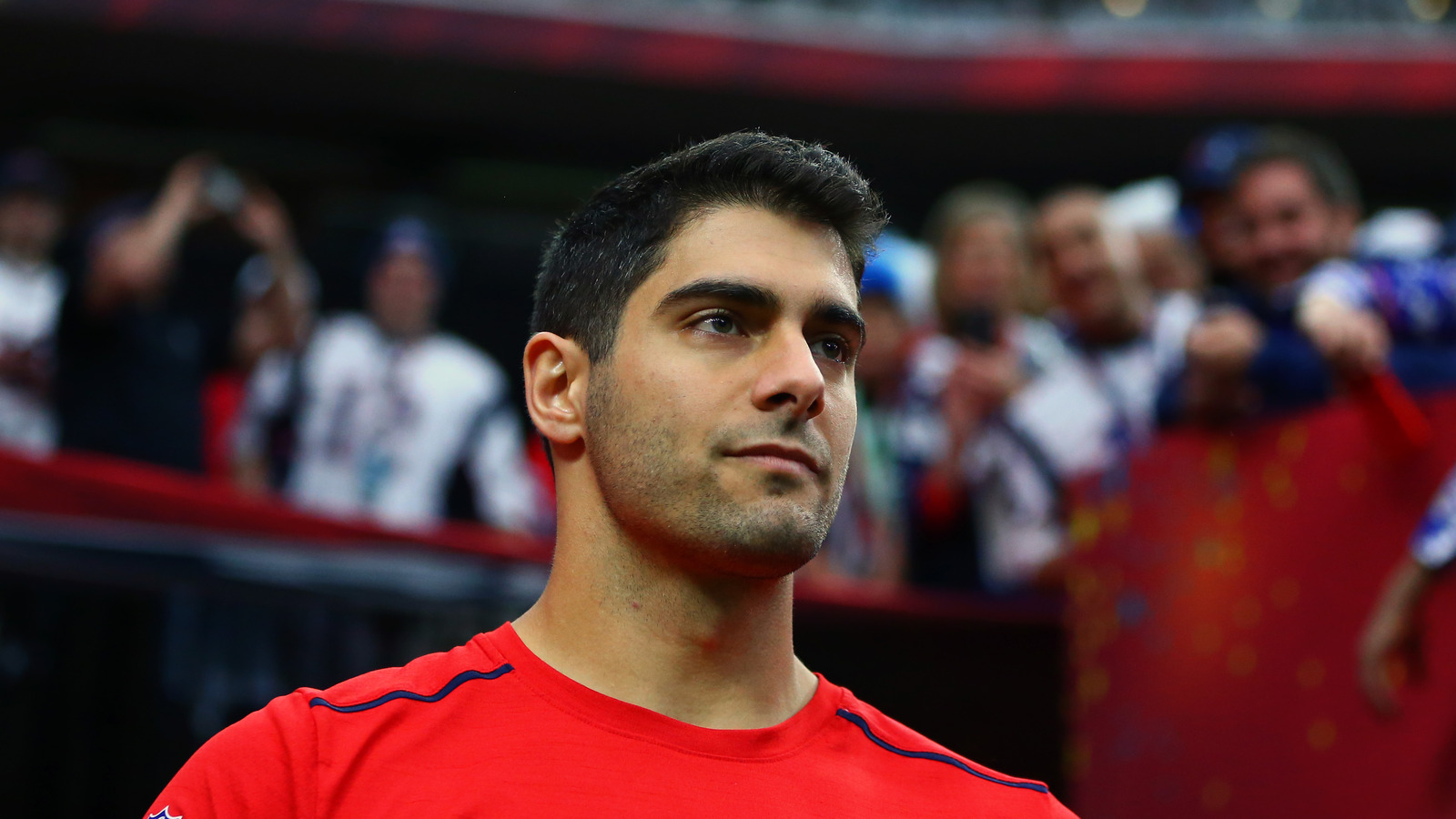 Feb 5, 2017; Houston, TX, USA; New England Patriots quarterback Jimmy Garoppolo (10) prior to the game against the Atlanta Falcons during Super Bowl LI at NRG Stadium. 
Mark J. Rebilas-USA TODAY Sports
To trade him or to keep him? That is the question the New England Patriots have been facing concerning Jimmy Garoppolo. And the latest piece of information suggests the Patriots really want to keep their backup quarterback.
Pro Football Talk is the latest outlet to tackle the subject of Garoppolo trade talks, and Mike Florio wrote on Thursday that a high level employee for an AFC team told him "there's a persistent belief within league circles that the Patriots truly want to keep Garoppolo."
The Cleveland Browns have been most often linked with Garoppolo as the word has been they are trying to trade for the QB. But the Patriots are said to like the former Eastern Illinois QB so much that they wouldn't deal him, not even for four first-round picks.
Some speculated that these reports have just been ways for the Pats to drive up the price for Jimmy G, but at some point maybe there is truth to the talk that they want to keep him.
Tom Brady is turning 40, and while he still is playing at an extremely high level, New England has to think about preparing for a future without him. Garoppolo could be next in line after Brady, and the Pats might not want to give him away.
MORE FROM YARDBARKER
NFL News

Delivered to your inbox

You'll also receive Yardbarker's daily Top 10, featuring the best sports stories from around the web. Customize your newsletter to get articles on your favorite sports and teams. And the best part? It's free!