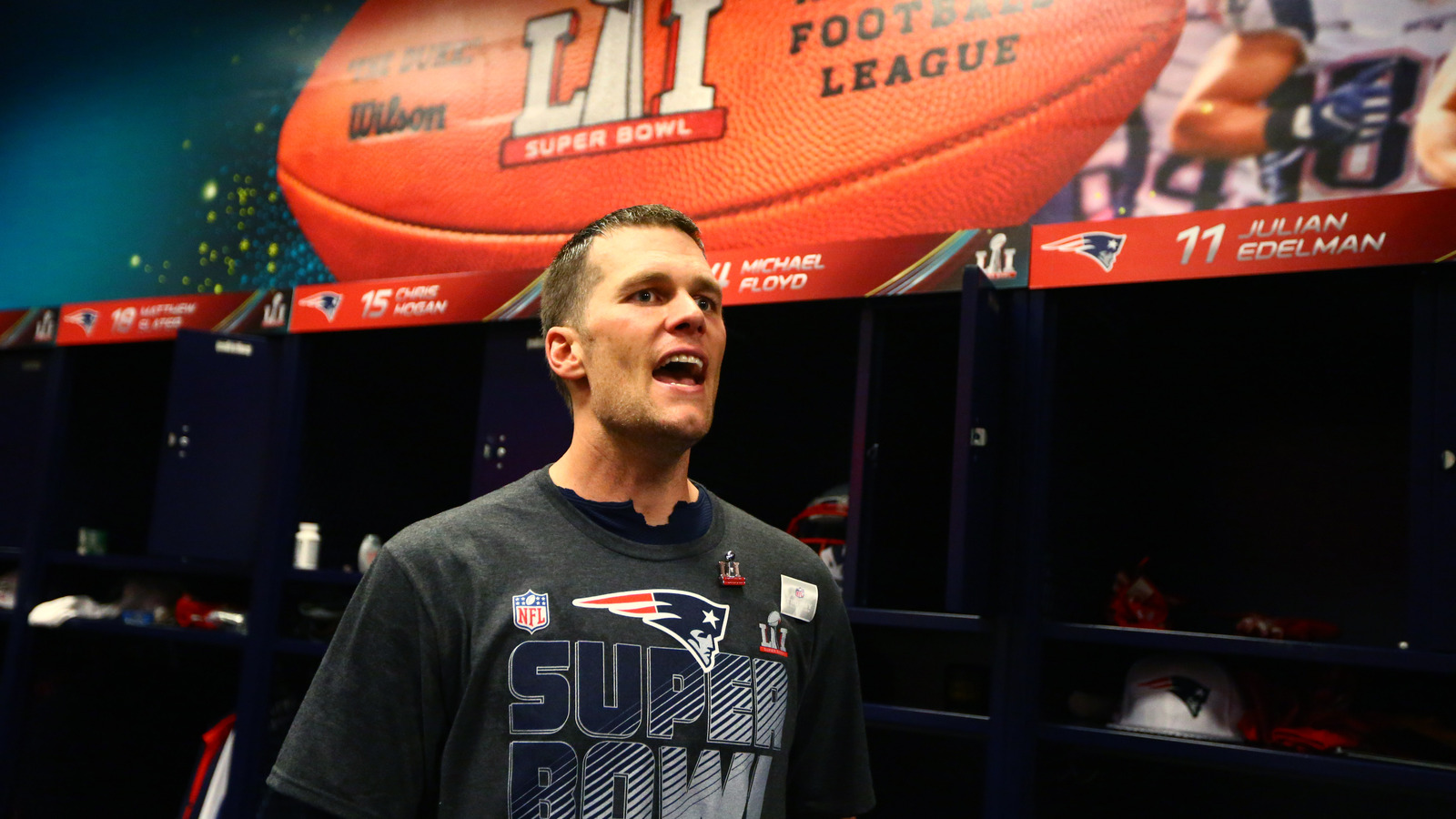 Feb 5, 2017; Houston, TX, USA; New England Patriots quarterback Tom Brady (12) reacts in the locker room after defeating the Atlanta Falcons during Super Bowl LI at NRG Stadium. 
Mark J. Rebilas-USA TODAY Sports
Now that Gisele Bundchen has claimed that her husband Tom Brady had a concussion last year and it wasn't the only one of his career, everyone's checking the Zapruder film to see when that 2016 concussion might have come.
Scott Zolak, a backup quarterback to Brady's predecessor, Drew Bledsoe, and a Patriots radio analyst, told Pro Football Talk that the concussion might have come on the opening play of the Patriots' game-tying drive in Super Bowl LI.
Sports Illustrated writer Andrew Perloff shows a potential play here.
Brady's head hits Nate Solder's arm and his leg on this play. He stayed in the game, however, so officially this wasn't a concussion.
The concussion protocol is the same in the Super Bowl as it is in Week 1. If a players needs to be evaluated for a concussion, he has to come out of the game regardless of the circumstances. If the NFL's adherence to the concussion protocol reaches a point where starting quarterbacks routinely are pulled from postseason games at critical moments, the game could become less entertaining. But that's the harsh reality of the concussion crisis.
If any team is equipped to make a seamless transition from starting quarterback to backup quarterback during a potential game-tying drive in the Super Bowl, it's the Patriots. A lot of teams wouldn't mind having Jimmy Garoppolo as their starter.
MORE FROM YARDBARKER
Patriots News

Delivered to your inbox

You'll also receive Yardbarker's daily Top 10, featuring the best sports stories from around the web. Customize your newsletter to get articles on your favorite sports and teams. And the best part? It's free!