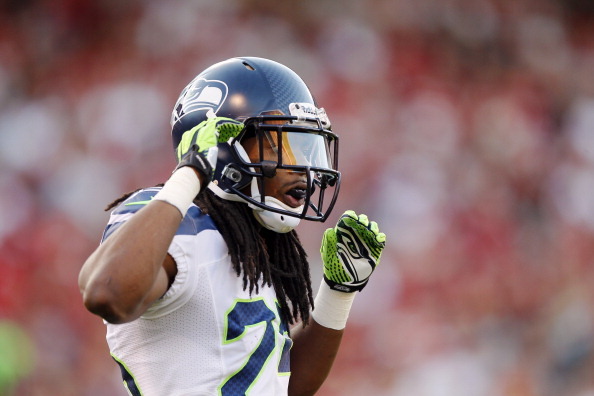 The Seattle Seahawks are getting prepared for their week 8 match-up against the Detroit Lions  and Richard Sherman is already going in.   Seahawks cornerback Richard Sherman, who doesn't shy away from controversy, changed his name on Twitter this week to "Optimus Prime."  If you recall, in "Transformers,"  Optimus Prime is the leader of the Autobots who are on the good guy side of things.  Optimus Prime's arch-nemesis is Megatron, the leader of the notoriously bad Decepticons. It just so happens that Richard Sherman will be matched up against Detroit Lions' wide receiver Calvin Johnson in week 8, who has held the nickname Megatron since his rookie season.  Shots fired! H/T Seattle Times   Article found on: Cosby Sweaters
MORE FROM YARDBARKER:
Hit Stick: What is the one sports video game fans need to buy this holiday?
MORE FROM YARDBARKER
NFL News

Delivered to your inbox

You'll also receive Yardbarker's daily Top 10, featuring the best sports stories from around the web. Customize your newsletter to get articles on your favorite sports and teams. And the best part? It's free!