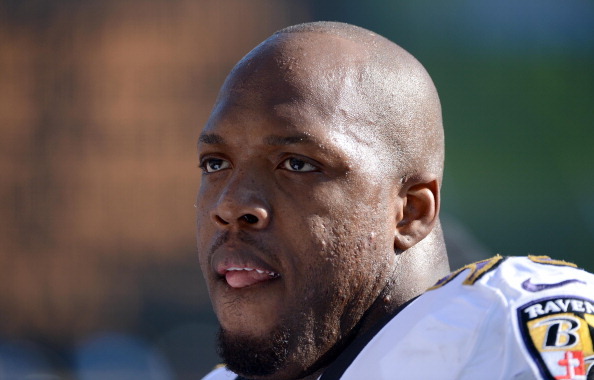 As the NFL community continues to reel from the murder-suicide committed by Chiefs linebacker Javon Belcher, the Baltimore Sun has a report of domestic abuse involving Terrell Suggs. According to the report, Suggs and his longtime girlfriend Candace Williams both filed domestic complaints back in November. And this isn't the first time the two have had domestic issues. Back in December 2009, Williams alleged that Suggs "knocked her down and spilled bleach following an argument over game-day tickets." Williams also alleged that Suggs "threw a soap dispenser at her head, hit her in the chest with his hand, and held a bottle of bleach over her and their 1-year-old son." Despite the allegations, Suggs was never investigated or charged. As for the most recent complaints, Suggs was forced to surrender multiple firearms in pursuant to a court order according to Suggs' lawyer, Warren Alperstein. "The guns were surrendered over to police pursuant to the court order, and they [Suggs and Willi...
Read the rest of this story...
MORE FROM YARDBARKER
NFL News

Delivered to your inbox

You'll also receive Yardbarker's daily Top 10, featuring the best sports stories from around the web. Customize your newsletter to get articles on your favorite sports and teams. And the best part? It's free!