The 'Committee approach' quiz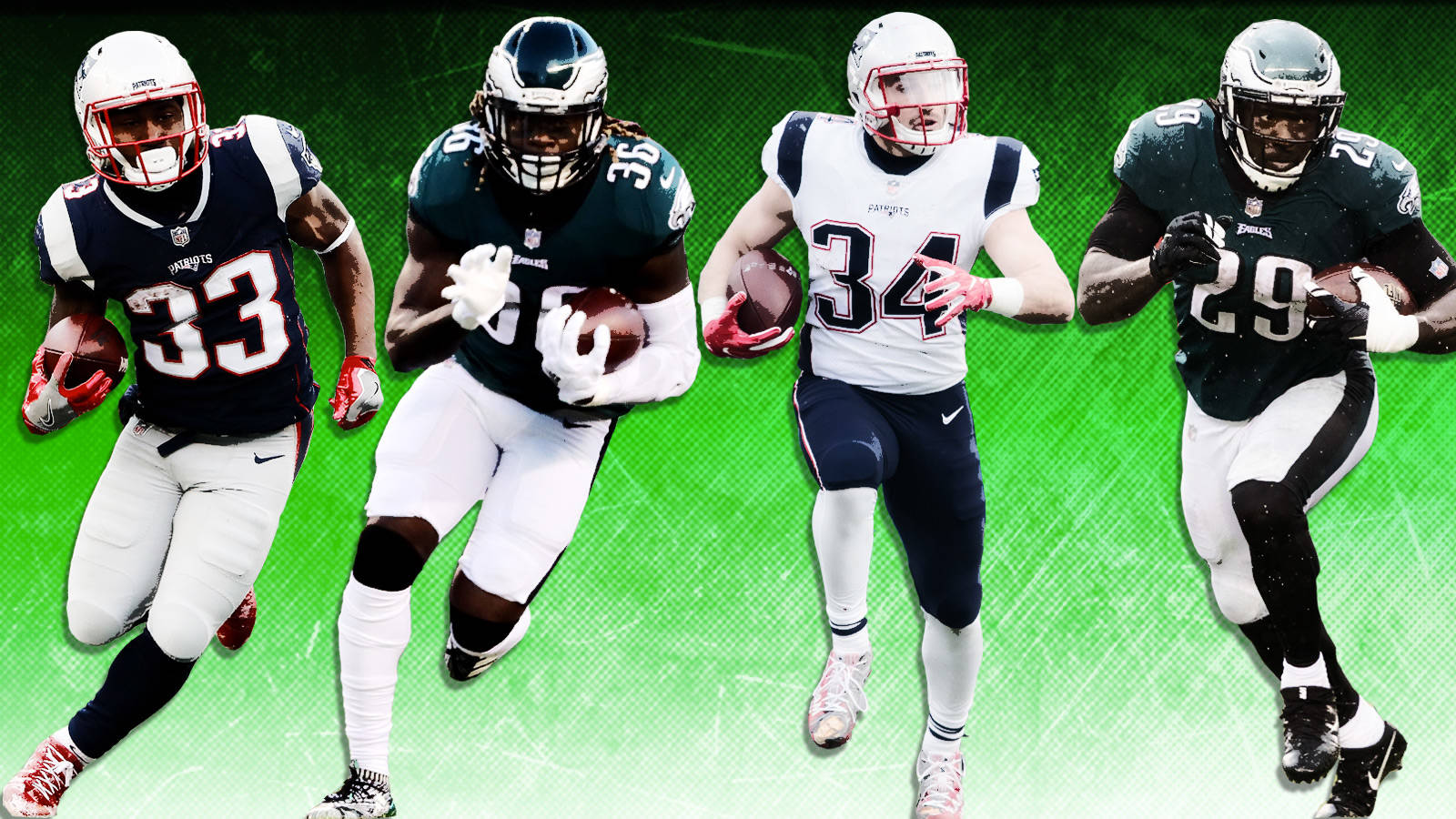 Yardbarker Illustration/USA Today Images
We're just days away from Super Bowl LII and most of the focus so far has been on the QBs and coaches, with good reason. Bill Belichick and Tom Brady are looking to add to their already legendary Super Bowl legacies, while Doug Pederson and Nick Foles are each trying to begin their own. But if you're looking for x-factors for Sunday's game, look no further than each team's collective running back groups.
Each team trots out a four-man running back committee in which none of the players were selected higher than the fourth round of the draft, if they were even selected at all. On the Pats side, you have James White (4th round), Dion Lewis (5th), Mike Gillislee (5th) and Rex Burkhead (6th), while Jay Ajayi (4th), Kenjon Barner (6th), LeGarrette Blount (undrafted) and Corey Clement (undrafted) stand on the Eagles sideline. The coincidences don't stop there, as arguably the most prominent member of each group, Lewis and Blount, began their careers on with the other team, although Blount probably looks back more fondly at his time in Boston than Lewis does regarding his stint in Philly. And while none of the eight players mentioned above have any really shot at taking home the MVP trophy we could see one or more names from this group to become the surprise player who walks away from this year's Super Bowl as a household name. 
Which brings us to today's quiz of the day. With both teams taking the committee approach when it comes to their ground games, we're not likely to see anyone top 100 rushing yards this Sunday. That's not uncommon because in Super Bowl history, a player has topped the century mark in rushing yards just 21 times. So, with that in mind, how many of those 21 can you name in five minutes?
Good luck!
CLUE: SUPER BOWL / YARDS / TEAM
QUIZ: Name every player to rush for 100 or more yards in the Super Bowl
MORE FROM YARDBARKER
NFL News

Delivered to your inbox

You'll also receive Yardbarker's daily Top 10, featuring the best sports stories from around the web. Customize your newsletter to get articles on your favorite sports and teams. And the best part? It's free!