The case for Tom Brady's retirement if the Patriots win Super Bowl LII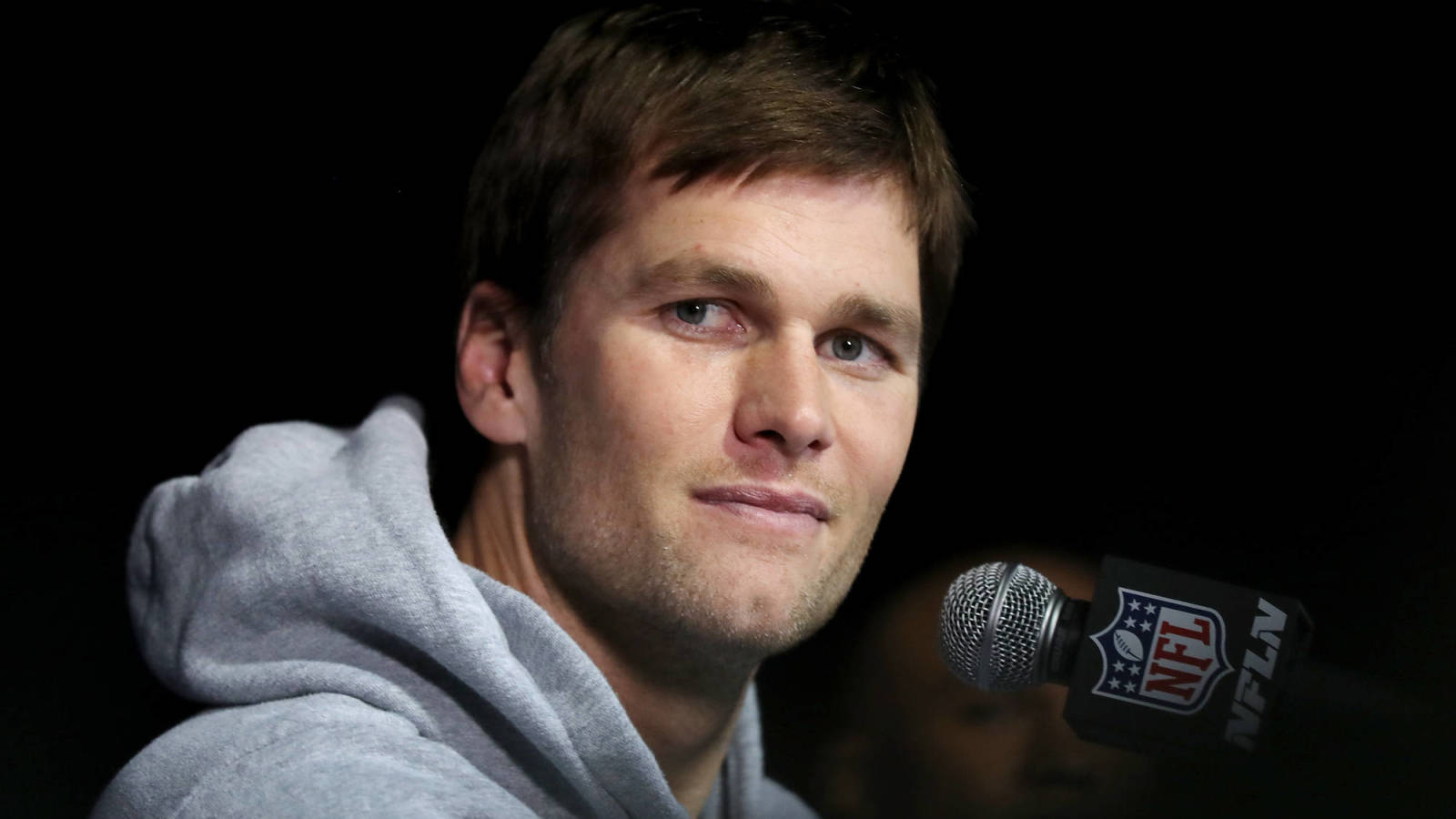 Elsa/Getty Images
A number of firsts would be unlocked for Tom Brady if the Patriots win Super Bowl LII. He would be the first player in NFL history to win six Super Bowls, breaking the tie he currently holds with Charles Haley. He would be the first quarterback over the age of 40 to win a title. He already owns the record for most Super Bowl MVP awards, though he could extend that total to five.

Frankly, there aren't many more firsts left for Brady to achieve. It's basically running up the score beyond this point. While there's nothing wrong with that, per se, one has to wonder when it will be enough, or if it's even worth it.

A victory in Super Bowl LII means the only real achievements left to set would be getting the Patriots to sole possession of first place in franchise Super Bowl titles with seven. There's also the possibility of the 2018 Patriots completing the first three-peat in modern NFL history, (the Packers won three straight titles from 1929-31). Teams have won back-to-back Super Bowls eight times and none have even played in a third consecutive one. Perhaps Brady thinks he's up to the challenge, though the Patriots have come up short in that respect before.

The organization would certainly like that he try, and is now heavily invested in Brady being the one to get them there, considering the team traded away heir apparent Jimmy Garoppolo at the midpoint of this season. Just because the only pro team Brady has played for is counting on him doesn't mean he necessarily owes them anything. If Brady walked away, even if it leaves the Patriots in a precarious position for the foreseeable future, it wouldn't be reasonable for a franchise to begrudge not only the most accomplished quarterback in its history, but of all time.

Sure, from an outside standpoint it's easy to tell an athlete to stop, and that there's nothing left to play for. Professional athletes are intensely competitive, which is the only way they got to where they are in the first place. That's not something easily shut off, even if the argument for it makes sense.

That said, while there's no reason for Brady to care about what some sportswriter has to say, there's plenty of pressure within his own household to retire. His wife, Gisele, has made it clear for years that she would prefer that her husband ends his football playing days. A career that spans more than 15 years in the NFL is already bound to have repercussions on his future health, playing into his mid 40s, as Brady has suggested he desires, is only likely to exacerbate matters. Last year, Gisele made headlines by commenting on concussions that she claims were not disclosed by her husband or the Patriots. Would she do it again if Brady opts to stick it? There's no way to know for sure, but it's clear she wouldn't be pleased with the decision. Given how upset that Brady was when a radio host brought up one of his kids during a segment this week, it would seem that family means a great deal to him. Yet he's flouted the demands of his wife for several years now.

It's a remarkable feat that Brady is still among the best at his position at the age of 40. That's unlikely to hold for much longer, no matter how strict his diet and workout regimen may be. Whether he retires now, or four years from now, Brady is going to go out as the greatest of all time. There's no amount of bumbling on the field that could undo that status. There's also not much left to burnish his legacy. Still, this is a guy who loses his temper even when he's winning. It's hard to imagine Brady enjoying himself being an average quarterback, or worse. Would Tom Brady really want to get another championship the way that Peyton Manning got his second Super Bowl title, as a liability the rest of the team had to carry to the Super Bowl? It's difficult to imagine so.

Tom Brady has accomplished just about all there is to do as an individual player. With another two seasons, he could capture the all-time career record for passing yards and touchdowns from his nemesis Peyton Manning, but in a way that scorched earth policy undoes his great advantage over Peyton. Manning was usually the one with better stats while Brady was the winner, the one who always came through in the clutch. Perhaps Brady wants both, and that's fine, but going out on top seems like a better coda than chasing statistical records. If those records are coupled with another title, then sure, it's a worthwhile gamble. But it's a gamble nonetheless, one that involves both his health and the possibility of struggling in ways he never has in his career.

Brady's days as an underdog story in the NFL were short-lived. The final years of his career, unless he decides to stop now, won't be a pursuit of greatness that he has already achieved, but an attempt to gain a stranglehold on the history of the sport. That smacks more of avarice, even pettiness, than ambition. Brady's choice is his, of course, but at some point enough has to be enough.
Patriots News

Delivered to your inbox

You'll also receive Yardbarker's daily Top 10, featuring the best sports stories from around the web. Customize your newsletter to get articles on your favorite sports and teams. And the best part? It's free!
MORE FROM YARDBARKER
Patriots News

Delivered to your inbox

You'll also receive Yardbarker's daily Top 10, featuring the best sports stories from around the web. Customize your newsletter to get articles on your favorite sports and teams. And the best part? It's free!