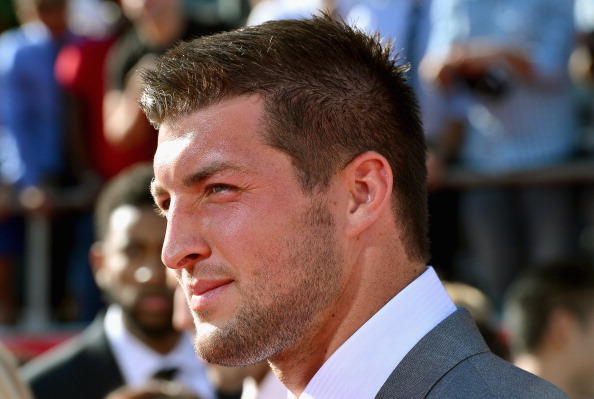 After his release from the Patriots, Tim Tebow had no luck finding a new home. Now, with his options all but exhausted, he's prepping for Plan B.
According to NFL Network's Ian Rapoport, Tebow has hired "prominent" broadcast agent Nick Khan, and could pursue a career in college football television.
Tebow is said to prefer analyzing college ball, but still is holding out hope a NFL team will come calling.
This is the most we've heard of Tebow's career since the preseason, when he completed 11 of 30 passes for 145 yards, two touchdowns and two interceptions. The mediocre numbers earned him a pink slip from the Pats, and caused 31 other teams to shy away from the once-ballyhooed quarterback.
While TV likely isn't Tebow's sole preference, it would suit him particularly well. He's regarded as one of the best college players in history, and a well-spoken individual who's no stranger to cameras and studio lights.
It's become absolutely clear that, despite what others think, Tebow has no interest in playing football in Canada.
Read the rest of this story...
MORE FROM YARDBARKER:
Cult of Sport: Before there was Ezekiel Elliott, there was Eric Dickerson
MORE FROM YARDBARKER
NFL News

Delivered to your inbox

You'll also receive Yardbarker's daily Top 10, featuring the best sports stories from around the web. Customize your newsletter to get articles on your favorite sports and teams. And the best part? It's free!