Last week Mark Sanchez's quarterback tutor Jeff Garcia came out and labeled Tim Tebow a distraction that needs to be traded.  Tebow's tutor didn't like those comments, and came back firing.  Steve Clarkson, a private quarterback coach who has worked with many NFL quarterbacks, is tutoring Tebow, and is not happy about how Tebow was treated. According to Star Ledger, Clarkson thinks Tebow was "sabotaged from the beginning of his trade to the Jets, and called Sanchez fragile minded." "I think he was purposefully sent to New York," Clarkson said of the trade from Denver. "From the standpoint: you send him to a situation where you have instability with your coach – you don't know if he's coming or going. You have a fragile-minded Mark Sanchez at quarterback. You stick Tim Tebow in there and you kill two birds with one stone. So if you're Denver you've got to be thinking 'We send him to New York we basically kill an opponent and at the same time Tim Tebow doesn't come back to bite us in the proverbial butt, if you will, because he's not going to make it out of there.' "You send him to Jacksonville, all of a sudden he's got that fanbase behind him and all of a sudden he's doing what he's done all his life, that's win games. That would put a lot of ill-will towards your organization. There is a lot of politics that go on with it. I think Timmy was just unfortunate to be in the wrong place at the wrong time." Shots fired by Mr. Clarkson, and the sad thing is I don't know if Tebow was sabotaged, but I do know he would have been much more successful in Jacksonville. Take that for what you want.  Clarkson didn't let up either. "I think in Tim's case they walked him into New York and said we got four plays for you," Clarkson said. "You execute these four plays and that's all your going to get. Well when you walk on the field and that's all you practice. And you don't get any meaningful reps and you walk into a game and basically the defense is telling your offensive line basically where the ball is going to go, it's pretty depressing and it doesn't give you much room for hope. I would hope whoever, wherever he ends up that they give him an opportunity and I think if they do they'll be pleasantly surprised. I think the guy still can play."
Original Story:
http://blacksportsonline.com/home/201...
MORE FROM YARDBARKER
Jets News

Delivered to your inbox

You'll also receive Yardbarker's daily Top 10, featuring the best sports stories from around the web. Customize your newsletter to get articles on your favorite sports and teams. And the best part? It's free!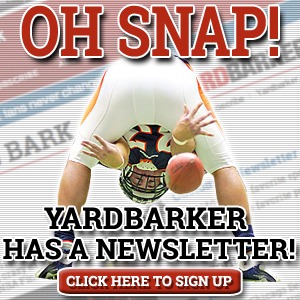 Latest Rumors
Best of Yardbarker

Today's Best Stuff

For Bloggers

Join the Yardbarker Network for more promotion, traffic, and money.

Company Info

Help

What is Yardbarker?

Yardbarker is the largest network of sports blogs and pro athlete blogs on the web. This site is the hub of the Yardbarker Network, where our editors and algorithms curate the best sports content from our network and beyond.