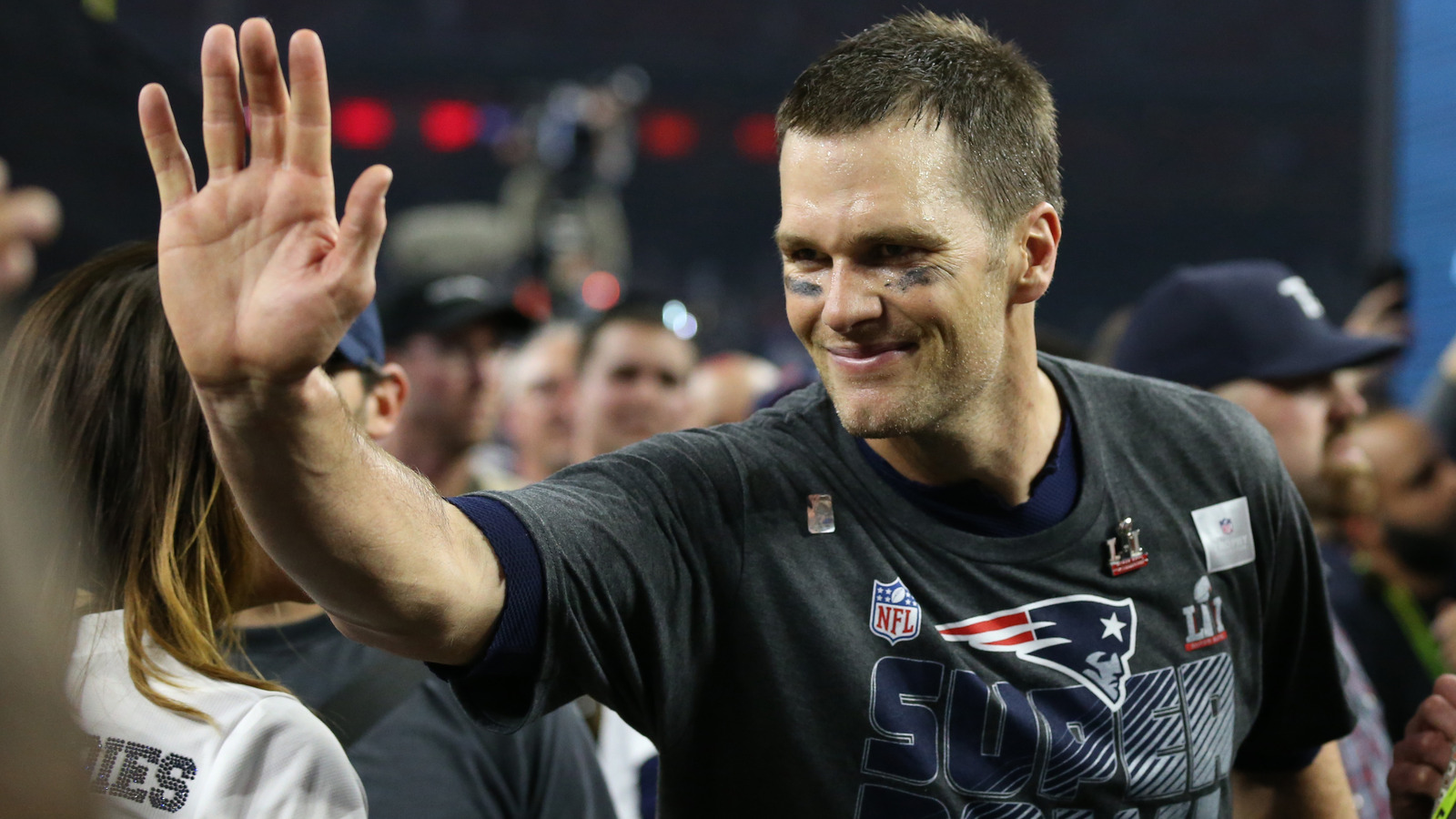 Tom Brady may have given a hint as to why he is skipping the White House visit.
Matthew Emmons-USA TODAY Sports
New England Patriots quarterback Tom Brady decided to pass on visiting the White House with his teammates on Wednesday, and a post he shared on social media may have explained why.
Shortly after he released a statement saying he had "personal family matters" to tend to, Brady wished his parents a happy anniversary on Instagram and wrote that it is "so special to celebrate together."
Brady's mother, Galynn, has been battling cancer and undergoing chemotherapy and radiation treatments. She was in Houston to watch her son lead one of the greatest comebacks in sports history in the Super Bowl, which was the first game of the season doctors cleared Galynn to attend.
A number of Patriots players have already said they will skip the White House because they don't want to be associated with Donald Trump, but Brady is a known Trump supporter. It's possible the four-time Super Bowl MVP simply doesn't want to deal with the negative publicity that would come from hugging Trump and having the president shower him in praise.
Or, perhaps Brady simply felt he needed to be with his parents on their special day given all the family has been through in the past year. If that's the case, it's hard to blame him.
MORE FROM YARDBARKER
Patriots News

Delivered to your inbox

You'll also receive Yardbarker's daily Top 10, featuring the best sports stories from around the web. Customize your newsletter to get articles on your favorite sports and teams. And the best part? It's free!