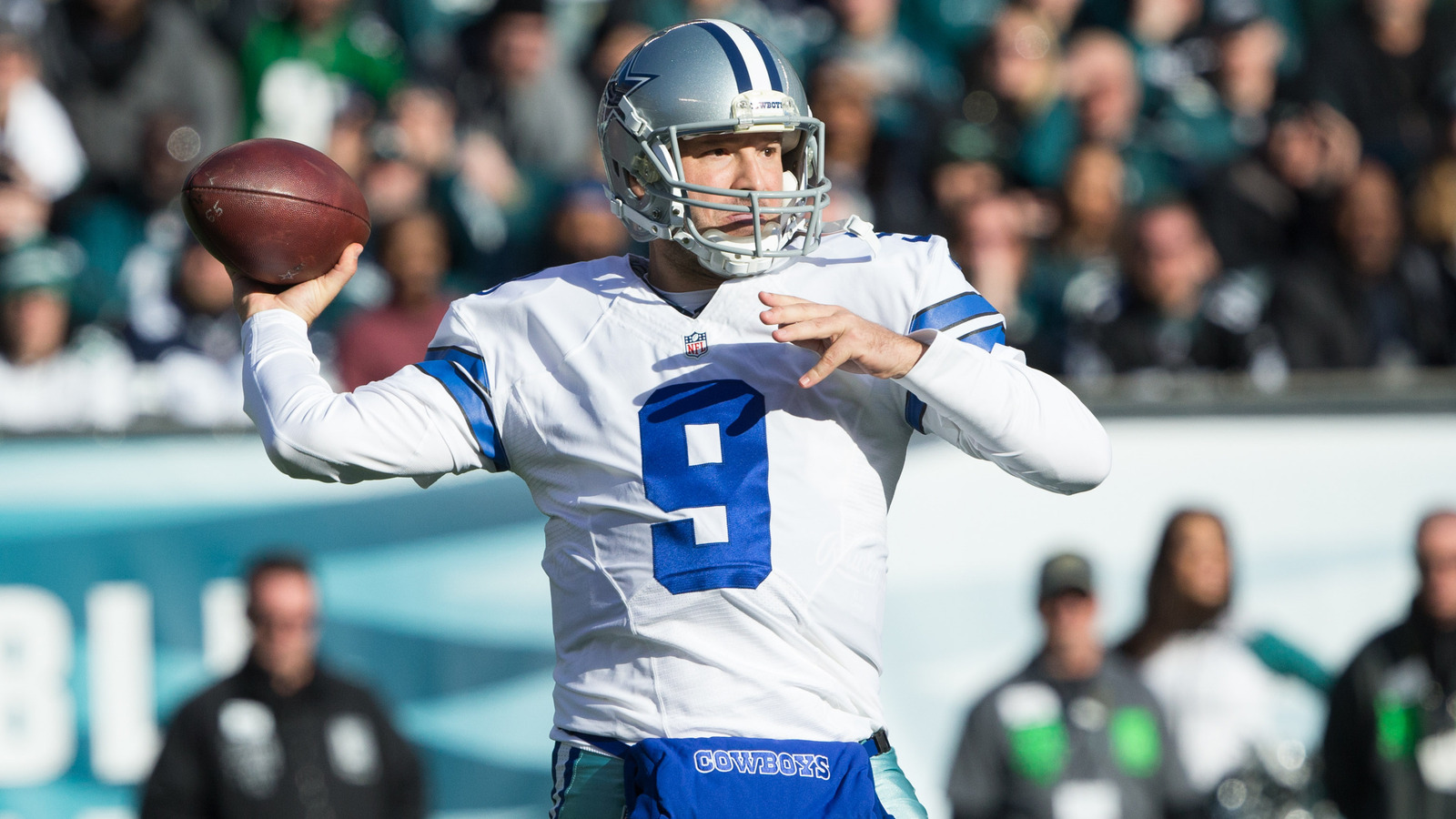 Tony Romo has a career waiting for him in television if he wants it.
Bill Streicher-USA TODAY Sports
Tony Romo has not yet been released by the Dallas Cowboys, and no one knows where he will end up this offseason. The stalling has led to speculation about Romo retiring, but it does not sound like he is ready to give up playing just yet.
During an appearance on "The Rich Eisen Show" on Friday, Sports Illustrated's Peter King said Romo recently turned down a "very, very good job offer." The revelation came after Eisen asked about Romo possibly getting a job with a television network.
"He had a job offer out there. A very, very good job offer that he turned down for now," King said. "I'm not going to say what it was, but I think it's interesting that these TV rumors have surfaced. That's where I believe, eventually one day, Romo is going to have a very good opportunity."
King said he could also see Romo getting into coaching when the 36-year-old decides he is done playing. He described Romo as a "quarterback nerd" who loves studying the mechanics of the position, so working as a QB coach is a possibility.
For now, it appears Romo is intent on playing in 2017. The Cowboys are still trying to get teams to make a trade for him, but the likelihood of that happening is extremely low. Reports have claimed for months that Romo is interested in playing for one specific team, but that interest may not be mutual. As long as Romo doesn't decide to retire, we should know what the solution will be at some point in the coming weeks.
MORE FROM YARDBARKER
Cowboys News

Delivered to your inbox

You'll also receive Yardbarker's daily Top 10, featuring the best sports stories from around the web. Customize your newsletter to get articles on your favorite sports and teams. And the best part? It's free!