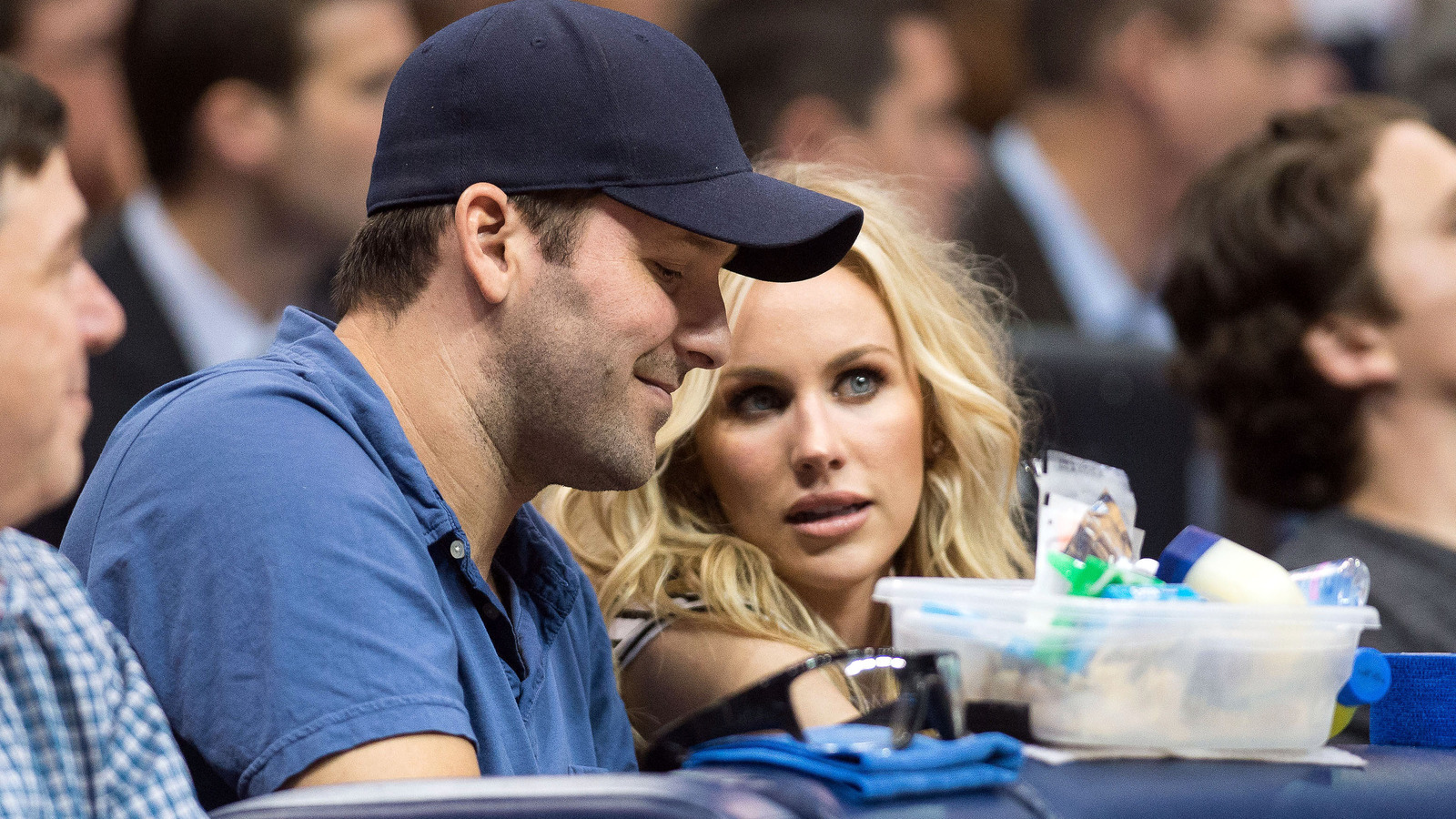 Tony Romo's wife weighs in on how the couple handled a difficult season.
Jerome Miron-USA TODAY Sports
Tony Romo's wife says the couple enjoyed the Dallas Cowboys' magical 13-3 season despite her husband watching it play out from the sideline. Although Candice Romo did admit the season was still tough on them. 
Even after Romo made his widely praised conciliatory speech conceding the starting job to Dak Prescott, Candice says he still managed to remain positive.
"I always call him Pollyanna," she said, via The Dallas Morning News. "He's kind weirdly an optimist, which is why I think he's really succeeded in the NFL. Because you kind of have to be. I think if I had been in his position for all these years, I would have just crumbled under my own demise [but he] genuinely finds the good in these situations."
Despite Romo watching his career with the Cowboys come to its all-but-certain end as Prescott prospered, his wife insists the couple nevertheless enjoyed the 13-3 season.
"I think, honestly, Tony's been a part of the Cowboys for 14 years," she said. "We enjoyed this winning season as much as any. We were still a part of the team and really enjoyed. It was just as sad at the end as if he was throwing the ball."
Candice not only also confirmed the couple is expecting their third child during the interview, she also mentioned possible career options for her husband once his football career is finished.
And according to Candice Romo, Tony would make an "amazing DJ" or become a "good actor."
Romo's NFL career remains in relative limbo — that is until the Dallas Cowboys finally decide what to do with him — so Candice discussed her husband's talents off the gridiron during an interview earlier this week on KCTK 96.7 FM/1310 AM The Ticket.
"I joked that he could be an amazing DJ," she said. "He loves music.
"You know what I think he'd be really good at? An actor. This is really crazy, but I think he'd be such a good actor. He's really more of a creative I think. He has a good balance of that type-A and creative."
Romo will likely land on his feet with another NFL team regardless of whether the Cowboys trade him or outright release him. So don't expect the quarterback to be spinning any records or scheduling any auditions anytime soon.
MORE FROM YARDBARKER
Cowboys News

Delivered to your inbox

You'll also receive Yardbarker's daily Top 10, featuring the best sports stories from around the web. Customize your newsletter to get articles on your favorite sports and teams. And the best part? It's free!