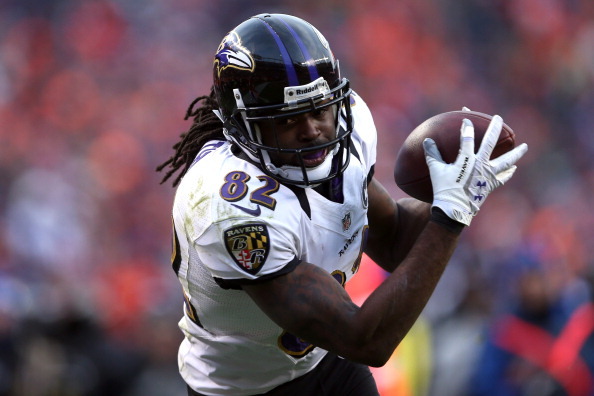 The Baltimore Ravens do not like the New England Patriots. That has become quite evident since Baltimore's 28-13 win in the AFC Championship Game on Sunday, but wide receiver Torrey Smith may have the most legitimate reason for not respecting Patriots fans. As you know, Smith lost his younger brother Tevin in a tragic motorcycle accident earlier this season. On Tuesday morning, the former Maryland Terapin took to Twitter to rip Patriots fans for sending him classless tweets about Tevin: Played a lot of games since my brothers death and I never received as many rude tweets after a win than Sunday…yet NE fans cry about class — Torrey Smith (@TorreySmithWR) January 22, 2013 People say some awful things when hiding behind a computer. It's one of the biggest downsides of social media and technology. While you can't hold the team responsible for the things their fans say, you can understand why Torrey would feel hostility toward Patriots fans if he truly has been hearing derogatory tweets from New England fans about his loss. If the Patriots and their fans were being cocky and arrogant leading up to the game (and Terrell Suggs certainly feels that they were), that's one thing. The fact that anyone would bring up the death of Smith's brother is despicable. H/T Andrew Siciliano The post Torrey Smith says Patriots fans sent him 'rude tweets' about brother's death appeared first on Larry Brown Sports. Related posts: Torrey Smith Knows All About the Patriots from Playing Madden Torrey Smith: Ray Lewis isn't the only guy here Torrey Smith Tackled By His Hair (Animated)
MORE FROM YARDBARKER:
Best athlete by state all time
MORE FROM YARDBARKER
NFL News

Delivered to your inbox

You'll also receive Yardbarker's daily Top 10, featuring the best sports stories from around the web. Customize your newsletter to get articles on your favorite sports and teams. And the best part? It's free!