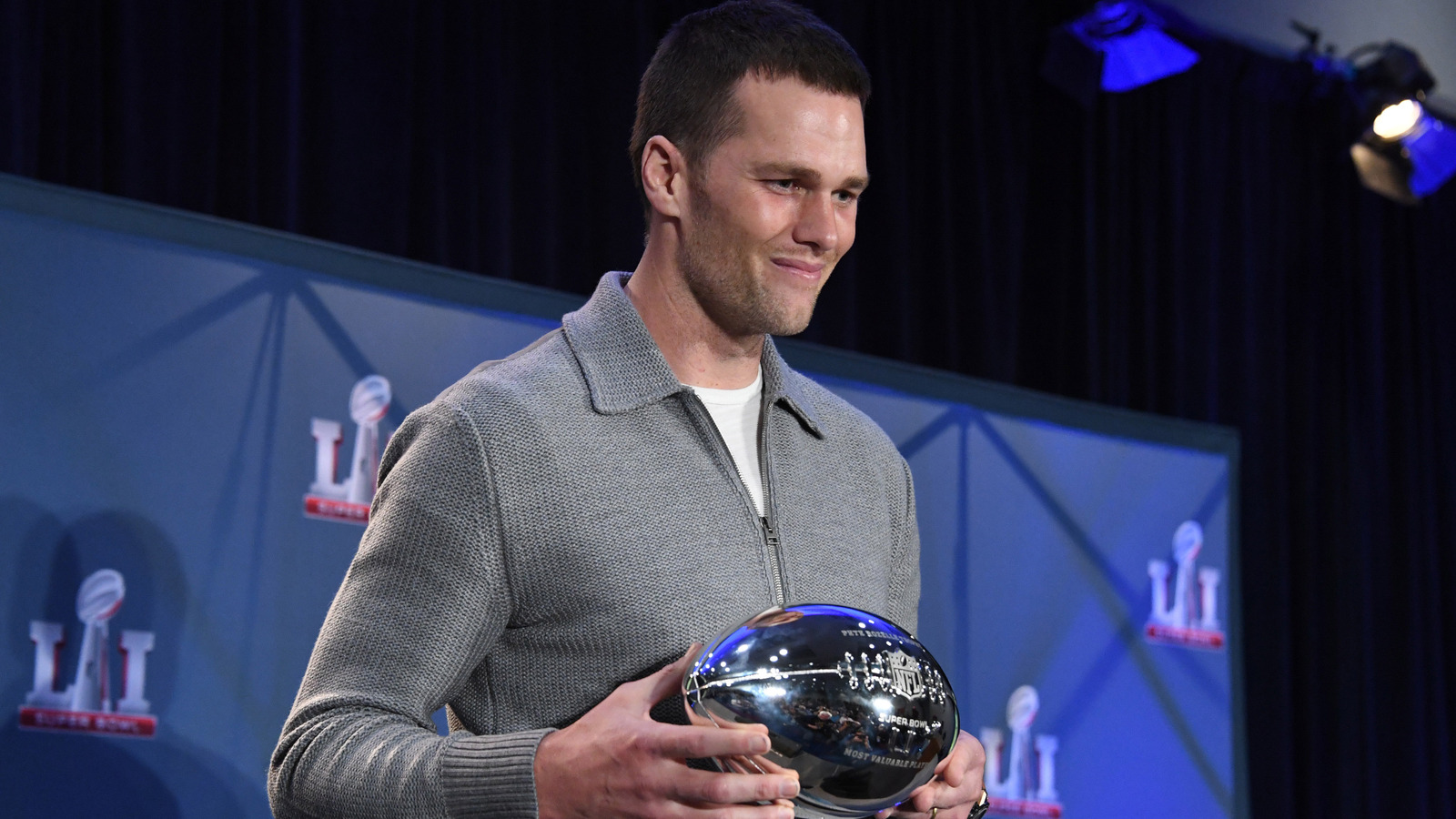 The man who stole Tom Brady's jersey was bold if nothing else.
Kirby Lee-USA TODAY Sports
A piece of footage that helped authorities identify the man who allegedly stole Tom Brady's game-worn Super Bowl jersey was released on Monday, and it shows just how bold the thief may have been.
Jay Glazer obtained the video for FOX Sports 1, and the reporter explained how a credentialed member of the media was shown walking into the locker room not far behind New England Patriots head coach Bill Belichick and later leaving with something tucked under his arm.
The man entered the locker room area holding a bag on his right side. When he left, he still had the same bag in addition to something tucked under his left arm. That something was believed to be Brady's jersey.
The NFL confirmed on Monday that Brady's jersey from Super Bowl LI was recovered in a foreign country (later revealed to be Mexico) in addition to the quarterback's jersey from his previous Super Bowl victory two years ago. Law enforcement officials believe the same individual shown in the video above stole both of Brady's jerseys, and they are also looking into the possibility of him swiping memorabilia from the MVP of Super Bowl 50.
MORE FROM YARDBARKER
Patriots News

Delivered to your inbox

You'll also receive Yardbarker's daily Top 10, featuring the best sports stories from around the web. Customize your newsletter to get articles on your favorite sports and teams. And the best part? It's free!