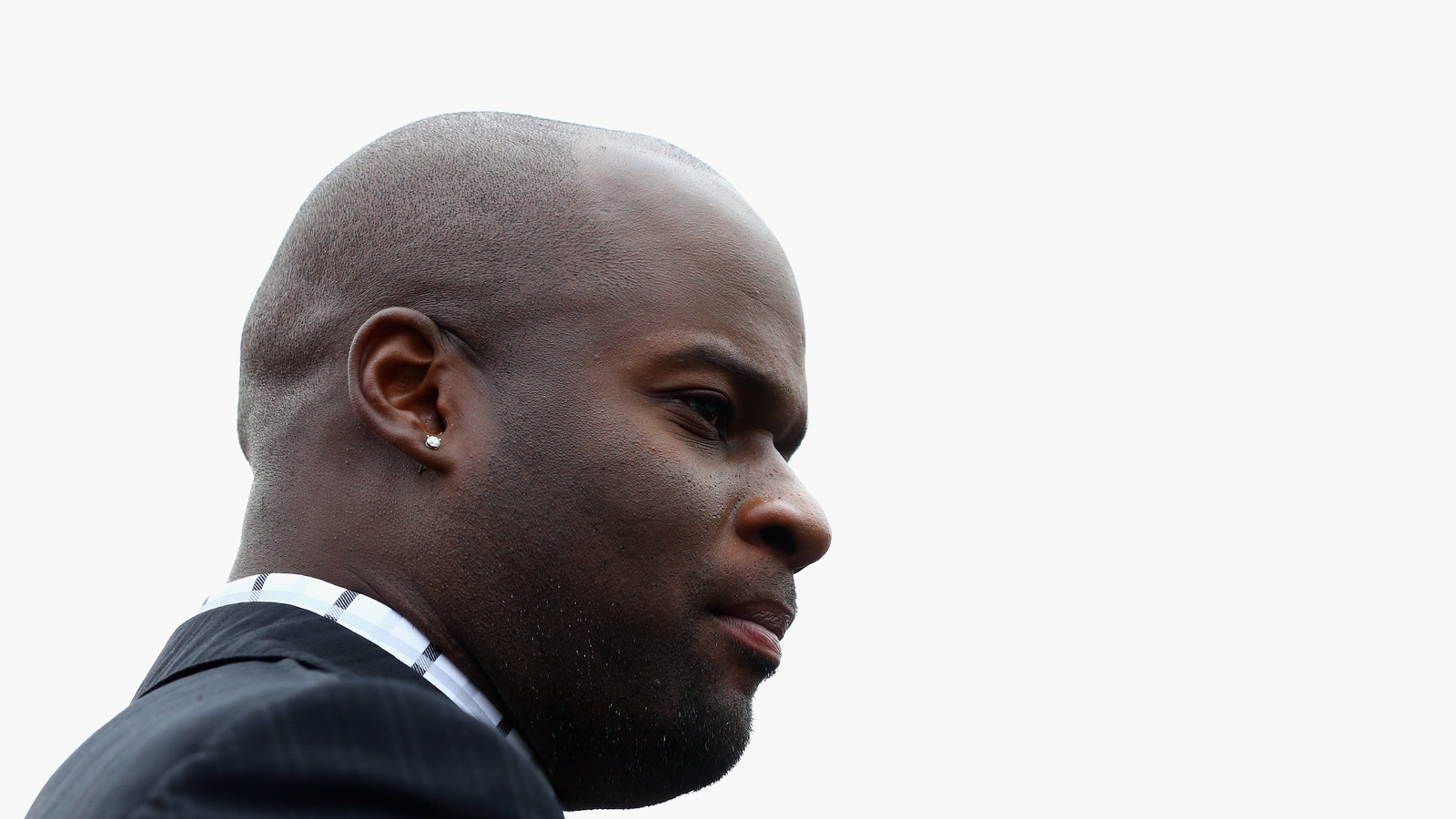 If Vince Young can find an NFL team interested in his comeback, he reportedly might have to serve a suspension first.
Ronald Martinez/Getty Images
Vince Young signed with an agent this week and wants to continue his professional football career, but it seems unlikely that an NFL team would sign him. And even if one did, Young could be facing disciplinary action from the league.
Young was arrested a little over a year ago for driving while intoxicated. He pleaded no contest to the charges last month and was sentenced to 18 months probation. As Mike Florio of Pro Football Talk notes, a DWI arrest typically triggers an automatic two-game suspension under the NFL's new personal conduct policy.
Young's blood alcohol level was 0.246 at the time of his arrest, which is more than three times the legal limit. He has been ordered to complete 60 hours of community service, attend a drunk driving course and install a breathalyzer in his car that will not allow him to start his vehicle if he has been drinking.
The NFL could give Young a break since he was out of the league at the time of his arrest, but it won't matter in all likelihood. The former Texas star was unable to make a regular season roster in each of his final three seasons in the league, so there's no reason to think he'll find work now at age 33.
Young filed for bankruptcy in 2014, which was not a surprise when you hear some of the stories about his insane spending habits. He currently has a position working for the University of Texas football program.
MORE FROM YARDBARKER
NFL News

Delivered to your inbox

You'll also receive Yardbarker's daily Top 10, featuring the best sports stories from around the web. Customize your newsletter to get articles on your favorite sports and teams. And the best part? It's free!