Seahawks defensive efforts equal wins
No matter how you want to analyze it, pick it apart, or complain about it, the Seattle Seahawks beat the Green Bay Packers on Monday Night Football to improve to 2-1 on the season heading into a divisional tilt with the St. Louis Rams.
As ESPN and other national media outlets continue to ridicule the Seahawks' improbable win — for whatever reason that might be — their suffocating defensive efforts the past two weeks have been an implausible afterthought.
Regardless, one sack and punishing hit at a time, this defense is becoming the bruising unit that Pete Carroll and company envisioned when they arrived in Seattle just two seasons ago.
And the rest of the team is feeding off their fiery performances as they steamroll into St. Louis.
The Rams, who sit at 1-2 on the season and last in the NFC West, are coming off of a demoralizing 23-6 loss to the Chicago Bears that saw quarterback Sam Bradford get sacked six times.
Not a welcoming sign for the recently anemic Rams offense after seeing the Seahawks harass reigning MVP Aaron Rodgers to the tune of eight sacks in the first half alone.
Riding a three game win streak, and winning 13 of their last 14 against the Rams dating back to 2005, the Seahawks will look to establish themselves on the road, something they haven't been able to do in recent years.
Stuff the run and the sacks will come
Following suit from last week, if the Seahawks can stop Stephen Jackson and the Rams running game, like they have been against opposing rushing attacks all season, it will force Bradford to drop back to pass — something this defense will gladly encourage.
The Rams have given up 12 sacks through three games — the second highest total in the NFL — presenting the opportunity for the defensive front four to plow through a skeptical Rams offensive line en route to putting Bradford on his back.
James Carpenter could make his season debut this week against the Rams
Led by Chris Clemons and Bruce Irvin, the defensive line has a chance to put up a sack total that rivals that of last week.
Jackson has had trouble running against the Seahawks throughout his career.
In 16 games, Jackson has never eclipsed the 100-yard rushing mark against a Seahawks defense and has just eight touchdowns, without a single multiple touchdown game to his name.
Going up against the Seahawks' run defense that has given up average of just 58.7 rushing yards per game, coupled with a nagging groin injury, Jackson could be in for a long day with very few touches.
Bradford is going to have to beat the Seahawks with his arm, opening up chances to create pressure off the edges.
Shuffling the big boys up front
The Seahawks got great news this week with the announcement that last year's first round pick James Carpenter would be available after recovering from a torn ACL suffered late in the season.
Carpenter, who has been practicing aside left tackle Russell Okung, figures to start at left guard which will shuffle up the rest of the line.
Paul McQuistan, the regular starter at left guard for the first three games, will most likely shift over to right guard in place of J.R. Sweezy.
Carroll has said that McQuistan is capable of playing both guard positions and would likely be an improvement at right guard ahead of Sweezy, who will be lined up against the Rams' stud defensive lineman Chris Long.
Can Chris Clemons do it again against the Rams this week? (Sport PR Photos)
A huge void — literally — will need to be filled as John Moffitt is listed as doubtful for Sunday with an undisclosed knee injury he suffered against the Packers.
Obviously nothing is set in stone, but there could be a lot of shuffling throughout the game. We don't know how much Carpenter will play — if he plays at all — but it's something to watch for as the game unfolds.
As a run first team, the offensive line play is going to be crucial this week in run blocking, but also in pass blocking.
Russell Wilson found himself running for his life on multiple plays last week, which attributed to his porous completion percentage and inability to stretch the defense down the field.
If the offensive line isn't supplying protection or is ineffective in the run game, the Seahawks have several options, thanks to the return of Carpenter.
Don't be so conservative in the passing game
As the offensive line goes, so will the passing game.
Darrell Bevell has been fairly conservative in the passing game, letting Wilson acclimate to the offense and the speed of opposing defenses.
Carroll has reinforced the notion that they're going to do whatever they can to limit the chances of giving the ball up as much as possible, but this week would be a good time to see what the kids arm can do.
The Seahawks rank dead last in passing and Wilson has yet to throw for over 153 yards in a game.
Granted, that has drastically limited his interceptions on the season (1), but with Marshawn Lynch being able to run the ball so effectively, the play-action pass is going to create opportunities down the field.
The most impressive throw that I've seen out of Wilson this season came on the last drive against the Packers when he stepped up into the pocket and fired a dart to Sidney Rice for a 24-yard completion.
It's those types of throws that can, and will be, open up this offense in time.
It'll be interesting to see how the offense progresses in week four.
After three weeks to read, understand and react to opposing defenses, it's time for Bevell to open up the playbook a bit and let Wilson show off his arm.
This offense has been dreadfully stagnant thus far and is famished for some life in the passing game.
Keep the laundry off the field
The replacement referees are gone and with that goes the ability to make excuses for penalties throughout the game. The Seahawks committed 14 penalties last week and 13 in week one against the Cardinals.
Mix in a five penalty game against the Cowboys and they lead the league in penalties with 32.
There was a large majority of those penalties that could have gone either way, but it's the jumping offsides, the inexcusable false starts, and blatant holding penalties that have plagued this team in critical aspects of the games all season.
Hopefully Pete Carroll and company finally open up the playbook for Russell Wilson
As previously mentioned, there is no room for excuses any longer. They need to be smart and focused or these penalties are going to come back and bite them at the most inopportune time.
No room for a letdown
Its an old omen that after a dramatic win, such as the one on Monday night, teams come out flat in their next game.
When traveling on the road, to an earlier time zone, it becomes imperative that the Seahawks don't let the high of the Packers win result in a lackluster performance this Sunday.
This is a game that the Seahawks need as they head into the toughest stretch of their schedule.
After back-to-back road games against the Rams and the Carolina Panthers, the New England Patriots come to town followed by another two game road trip to San Francisco and Detroit.
This is a game that the Seahawks have to win, not only to gain confidence heading into this tough stretch, but it's a game that playoff teams are supposed to win.
And I do believe that the Seahawks are a playoff caliber football team.
The Rams are still rebuilding and, even though they are young and talented on both sides of the ball, they're still the doormat of the NFC West however you write it.
Every game is important throughout an NFL season but this game is especially important sitting at 2-1 and looking for their first victory within the division.
The pieces are in place for this to be a special season in Seattle and the Seahawks have an opportunity to quiet the naysayers this weekend with a dominating performance against the hapless Lambs.
CLICK HERE CHECK OUT THE SEAHAWKS BLOG IN OUR CLUBHOUSE AT NWSB!
© Britton Ransford for North West Sports Beat, 2012. | Permalink | No comment |
Follow NWSB on Twitter or join US on Facebook for real-time updates OR... | Share This on Twitter | Share NWSportsBeat.com on Facebook
Post tags: Bruce Irvin, Chris Clemons, Darrell Bevell, James Carpenter, NFC West, Pete Carroll, Russell Wilson, Seahawks, seattle, Seattle Seahawks, Seattle Seahawks Blog, Seattle Seahawks vs. St. Louis Rams, St. Louis Rams
Original Story:
http://www.nwsportsbeat.com/seahawks/...
PLAYERS:
Pete Carroll
,
Sam Bradford
,
Aaron Rodgers
,
James Carpenter
,
Chris Clemons
,
Bruce Irvin
,
Paul McQuistan
,
JR Sweezy
,
Chris Long
,
John Moffitt
,
Russell Wilson
,
Marshawn Lynch
,
Sidney Rice
TEAMS:
Seattle Seahawks
,
Chicago Bears
,
St. Louis Rams
,
Green Bay Packers
,
Carolina Panthers
,
New England Patriots
MORE FROM YARDBARKER
NFL News

Delivered to your inbox

You'll also receive Yardbarker's daily Top 10, featuring the best sports stories from around the web. Customize your newsletter to get articles on your favorite sports and teams. And the best part? It's free!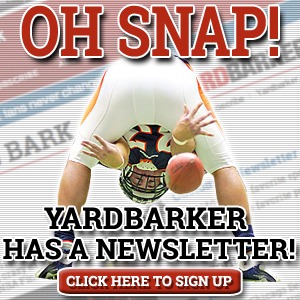 Latest Rumors
Best of Yardbarker

Today's Best Stuff

For Bloggers

Join the Yardbarker Network for more promotion, traffic, and money.

Company Info

Help

What is Yardbarker?

Yardbarker is the largest network of sports blogs and pro athlete blogs on the web. This site is the hub of the Yardbarker Network, where our editors and algorithms curate the best sports content from our network and beyond.