After spending 12 seasons in San Francisco, Frank Gore signed with the Colts in 2015 thinking he could earn a Super Bowl ring. It hasn't worked out that way. The Colts missed the playoffs in each of Gore's first two seasons in Indianapolis, and this year they look like perhaps the worst team in the [more]
The NFL season is still in its embryonic stage. Just two weeks in, we're still trying to figure out which teams are pretenders, which teams are contenders, and so on.For players who started the year badly, there's still time to turn it around. However, that time runs out quickly. The central question to the NFL is "What have you done for me lately?" Performances from past...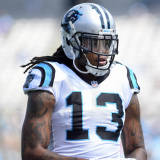 Week 3 in the NFL will deliver fans some amazing matchups. Nine 0-2 teams will be aiming to save face and put their first win on the board. But, as much as these struggling franchises are trying to win, we expect more performances to continue sabotaging those plans.There are currently a handful of starting quarterbacks, including two Super Bowl champions, that have scored only one...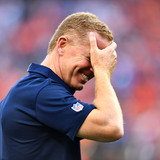 1.—In a game delayed by lightning, the Denver Broncos provided a thunderous statement by lighting up the Dallas Cowboys, 42-17. The home team dominated all three phases of the game, leaving millions of Cowboys fans wondering what just happened to their beloved team.In short, Jason Garrett had a bad day as the Cowboys head coach. Dak Prescott had a worse day as the Dallas QB. Ezekiel...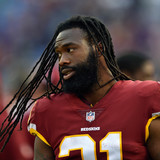 Frank Gore has a new backup running back. According to ESPN's Adam Schefter, the Indianapolis Colts have claimed Matt Jones off waivers from the Washington Redskins. A former starter for the Redskins, Jones fell out of favor big time last season. He was benched seven games into the year for then rookie Rob Kelley. It led to speculation that the Redskins would move on from the former...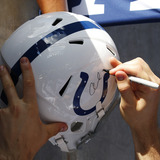 A young Indianapolis Colts fan who has valiantly battled serious health issues scored a memorable touchdown during Sunday's training camp practice.Michael Deiter, 10, has undergone a mind-boggling eight open heart surgeries already in his young life. But on Sunday, he was in the huddle with the Colts offense as running back.After being warmly greeted by several players, including...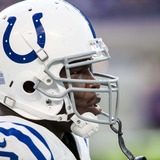 Frank Gore has quietly rumbled his way to No. 8 on the all-time rushing list. Yet there are some people who will forget about or diminish all he's accomplished in his NFL career. Whenever the dust settles on his time in the NFL, he'll emerge as a surefire Hall of Famer. Arguments to the contrary are futile.The 49ers drafted Gore out of the University of Miami with the No. 65...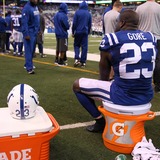 Two consecutive .500 seasons have left Frank Gore frustrated over the regression of the Colts since he signed with them in 2015.The Colts finished 11-5 each season from 2012 through 2014 and made the playoffs each year. They had one of the NFL's top young quarterbacks in Andrew Luck and looked set for a string of postseason appearances reminiscent of when Peyton Manning was there...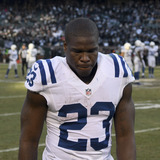 When running back Frank Gore signed on with the Indianapolis Colts in 2015, the team was coming off of three playoff seasons in a row.Then, everything came to a screeching halt. After two 8-8 campaigns since joining the Colts, Gore has every right to speak out."It didn't happen,'' he said, per Mike Chappell of CBS 4 Indy. "And yeah, it was frustrating. It's a team game...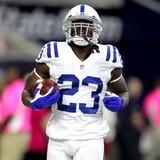 It seemed like a great idea when Frank Gore joined the Indianapolis Colts in 2015. Gore, one of the most consistent backs in recent history, would join an Andrew Luck-led offense and provide balance to a team ready to make a title push. Now the Colts are the laughingstock of the laughingstock. The Colts sit dead last in the AFC South, football's worst division. A 2-4 record...
MORE STORIES >>
Colts News

Delivered to your inbox

You'll also receive Yardbarker's daily Top 10, featuring the best sports stories from around the web. Customize your newsletter to get articles on your favorite sports and teams. And the best part? It's free!