Found February 17, 2012 on Fox Sports Detroit:
We always take the good ones for granted. When things are going well, theyre the forgotten figure. And when things are not going well, they become the whipping boy. Such is the plight of a professional head coach. A mixture of tactician, disciplinary and psychologist, a head coach must put his team in the best position to win by making tough personnel decisions without bruising too many egos. Its a delicate juggling act because if you lose your team, youll soon be pounding the pavement, looking for your next coaching opportunity. Because of the volatile nature of their position, todays head coach is defensive, cryptic and sometimes honest to a fault. Their honesty usually is in the form of harsh criticism of a player, their team or the old standby -- the media. Imagine being second-guessed on everything and youll begin to understand the coaching profession. Youre continually on trial and always guilty unless you can prove otherwise. Thats why you rarely see a coach let their guard completely down. There are very few coaches who can navigate their way through this mine field any better than Red Wings head coach Mike Babcock. As the old saying goes, Babcock won't be on the Christmas-card lists of many of his players, but he does get the job done and has made a majority of them better players. Polished but still rough around the edges, Babcock has an ego, is intelligent, charming and abrasive. And you always know where you stand with him. Intense is the one word that best describes demeanor. Hes always searching for that competitive edge, looking for that minute detail that will put the Wings over the top. Many who know him wish he would take a step back and enjoy his accomplishments or at least savor the moments. But Babcock isnt made like that. During the season, hes a runaway train, surging towards his only destination -- the Stanley Cup. On Monday, I saw Babcock actually slow down for the first time. As his team was on the verge of breaking the NHLs record for consecutive home victories, Babcock talked about how the Wings have already exceeded his expectations. He approached this season with tremendous apprehension, even wondered if the Red Wings were a legitimate playoff team. Babcock didnt know what to expect, but it sounded like he wouldnt have been too surprised if his team fell flat. Then Babcock named almost every player on the Detroit roster as being better this year than previous seasons. He praised them as the most consistent team hes ever coached. Usually a coach leaves such accolades until after the season has concluded, once hes had some time to decompress and get his emotions in check. For Babcock to be this open about his team at this point in the season says a lot about where he believes the Wings are headed. Babcock didnt mention coaching, so let me do it for him. Without Babcocks relentlessness, the Wings would not have been close to this record. There are many elements that go into the success of team, but the key ingredient is the coach. Mike Babcock might not win many popularity contests, but he does win hockey games. Which is all that really matters in the end.
Original Story:
http://www.foxsportsdetroit.com/02/17...
THE BACKYARD
BEST OF MAXIM
RELATED ARTICLES
Todd Bertuzzi was ordered to provide information to the lawyers for former NHL player Steve Moore for an agreement he had with then-Vancouver Canucks coach Marc Crawford. Crawford and Canucks owner Orca Bay had come to an agreement with Bertuzzi that would provide Moore with a financial benefit. The court decision on Thursday comes months after that - and Master Ronald Dash of...
DETROIT (AP) -- Pavel Datsyuk scored with 5 seconds left to give the Detroit Red Wings 22nd consecutive home victory, 2-1 over the Nashville Predators on Friday night. Two nights after breaking the NHL single-season record for consecutive home victories, the NHL-leading Red Wings tied Boston's multiple-season mark. The Bruins closed the 1929-30 season with 20 victories at home...
DETROIT (AP) -- The Detroit Red Wings' three best players combined on a spectacular late goal to bring them within one victory of another record. Pavel Datsyuk scored with 5 seconds left to give the Red Wings' their 22nd consecutive home victory, 2-1 over the Nashville Predators on Friday night. Three nights after breaking the NHL single-season record for consecutive home...
Paul Sancya/ Associated Press By Rhys Richards (@RREsq) For American hockey fans, age 21 was the last time the number meant something because they could finally legally enjoy an adult beverage with their friends, family, and fellow fans. Canadian hockey fans cannot even claim that moment when 21 meant something. Nevertheless, all hockey fans, especially fans of the Detroit Red...
Henrik Zetterberg will miss his first game of the season when the Red Wings to go their 22nd straight win Friday. Meanwhile, Danny Cleary was placed on IR (Photo by Getty Images) ...
7:00 PM CT – Predators (33-18-6) @ Red Wings (39-17-2)Players to watch:NSH- Ryan SuterNot only does Suter have nine points in the last nine games, but he has seven points in his last seven games against the Wings.DET- Todd BertuzziBertuzzi has picked up an assist in each of his last five games against Nashville. He will be an important player tonight with Zetterberg out.Starting...
Rocker Alice Cooper is known, at least in the sports world, for his love of golf after playing in all those celebrity tournaments. His real passion is hockey. A native of Detroit, he grew up with the bruising Red Wings teams of the 1950s and `60s, and played pickup games on the frozen lakes in the area. A Phoenix-area resident, Cooper has been a fervent and knowledgeable fan of...
The NHL's Detroit Red Wings are definitely king of the castle when it comes to their home rink of  Joe Louis Arena. The Red Wings set a brand new league record by winning for the 21st consecutive time at home on Feb. 14 with a 3-1 victory against the Dallas Stars.The old mark was set by the Boston Bruins in the 1929/30 season and then equalled by the Philadelphia Flyers in 1975...
Season Records Nashville Predators 33-18-6 Detroit Red Wings 39-17-2 Patric Hornqvist is out of the Predators lineup with an upper-body injury The Nashville Predators visit Joe Louis Arena on Friday night in their attempt to snap the Detroit Red Wings home winning streak. The Red Wings have won 21 consecutive home games this season and have a 24-2-1 home record since the start of...
Pavel Datsyuk scored with 5 seconds left to give the Detroit Red Wings 22nd consecutive home victory, 2-1 over the Nashville Predators on Friday night.
(source feed provided no summary content for this entry)
Babcock said Justin Abdelkader will move up to take Zetterberg's spot, and Tomas Tatar will be called up from the Grand Rapids Griffins to play on the fourth line.
Red Wings News

Delivered to your inbox

You'll also receive Yardbarker's daily Top 10, featuring the best sports stories from around the web. Customize your newsletter to get articles on your favorite sports and teams. And the best part? It's free!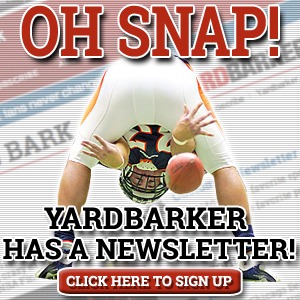 Latest Rumors
The Backyard

Today's Best Stuff

For Bloggers

Join the Yardbarker Network for more promotion, traffic, and money.

Company Info

Help

What is Yardbarker?

Yardbarker is the largest network of sports blogs and pro athlete blogs on the web. This site is the hub of the Yardbarker Network, where our editors and algorithms curate the best sports content from our network and beyond.