Found December 13, 2012 on The Detroit Sports Site:
With the NHL lockout dragging on, we'll take a daily look back at some games from the Detroit Red Wings' storied history… Baseball is done. For all intents and purposes, football is too. Welcome to the dog days of winter across Michigan. Yes, this is when Hockeytown really starts to miss the Detroit Red Wings while feeling the full effects of another ugly NHL lockout. Don't forget, though, that one year ago, hockey memories were still being made one by one at Joe Louis Arena and other rinks across the country. It's remarkable how much things can change in a year. Consider that on December 13, 2011, I was watching the Red Wings play the Pittsburgh Penguins chatting to the woman who would become my fiance in 2012. A Penguins fan, she couldn't wait for her team's first crack at this internet guy she knew from Hockeytown's team. "Are you excited? Our game is on tonight," I goaded. "I have to study, but I'll still be around at times during the game," she replied. I then proceeded to razz her about that. What dedicated medical school student would pair hockey with studying? I made sure to remind her I never put Red Wings hockey above my study time. Never. Nope. Not even in 2009, when I skipped mandatory review sessions during finals week to catch game two of the Western Conference Finals. Evgeni Malkin scored first for Pittsburgh near the end of the first period, and she could barely hold in her excitement. With some newfound bragging rights on the line, I was suddenly a bit testy. "I told you they stink on the road." My excuse machine had kicked into full damage control already. When she departed to read a journal article in the second, luck evened out a bit, as Pavel Datsyuk's wicked backhander beat Marc Andre Fleury for a tie score. Neither one of us saw Johan Franzen's go ahead goal, but we did see Dan Cleary make it 3-1 Red Wings, which emptied the Consol Energy Center to my delight."Why are they leaving? Detroit fans would never do that prematurely," I taunted. "It's over, we know it's over, she said. This night, the writing was on the wall. I was going to win what would become our first ever hockey rivalry game 4-1. Nights like December 13, 2011 are what make the dog days of the NHL regular season special. In the background of games playing out, so many important and fun moments happen within an 82 game schedule. Last week, my fiance told me it felt like hockey didn't even exist anymore. That about sums things up, especially as false hope and labor news dominate the daily headlines. Yuck. Until there's a resolution of some kind, we're only left with our own memories of special moments that played out just like last year's meeting between the Red Wings and Penguins.
Original Story:
http://www.thedetroitsportssite.com/2...
THE BACKYARD
BEST OF MAXIM
RELATED ARTICLES
A Detroit Red Wings prospect has pleaded guilty to drunken driving following his arrest in a Teletubby costume in western Michigan. The 61st District Court says Riley Sheahan pleaded guilty Thursday to operating a car with a blood-alcohol level of 0.17 or higher. He was placed on probation for a year and sentenced to 49 hours on a work crew. Sheahan, who plays for the Grand Rapids...
from Peter J. Wallner of Mlive,  Detroit Red Wings prospect Riley Sheahan pleaded guilty today to the super drunk offense of operating a vehicle with a blood-alcohol content of .17 or more. Charges of displaying or using false identification and driving the wrong way on Ottawa Avenue were dismissed. Sheahan, who plays for the Grand Rapids Griffins, was in Grand Rapids...
12/10/12 Boston (14-9-4) @ Detroit (18-8-1) In some much needed relief, Niklas Kronwall returns to action tonight on the blueline, he will return to the first pairing next to Ian White. Boston, who started out stronger than any team in the League, hit a big wall and has barely remained above .500, and only because [...]
Now things get a bit...Nuanced, I suppose. The property taxes that Olympia Entertainment and Ilitch Holdings owe they City of Detroit are supposedly unpaid very specifically because the Ilitches have been leasing Joe Louis Arena on an informal basis, as they claim to the Detroit News's Christine Macdonald... The reason the taxes haven't been paid is because the lease...
Oh boy, per the Detroit News's Christine MacDonald and the Free Press's Matt Helms: Mike Ilitch's entertainment empire owes Detroit nearly a million dollars in unpaid property taxes on Joe Louis Arena and Cobo Arena downtown dating back to 2009, according to documents obtained today by the Free Press. Questions about the Ilitch organization's financial obligations...
NHL News

Delivered to your inbox

You'll also receive Yardbarker's daily Top 10, featuring the best sports stories from around the web. Customize your newsletter to get articles on your favorite sports and teams. And the best part? It's free!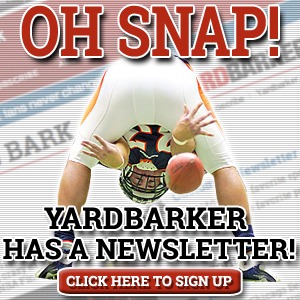 Latest Rumors
Best of Yardbarker

Today's Best Stuff

For Bloggers

Join the Yardbarker Network for more promotion, traffic, and money.

Company Info

Help

What is Yardbarker?

Yardbarker is the largest network of sports blogs and pro athlete blogs on the web. This site is the hub of the Yardbarker Network, where our editors and algorithms curate the best sports content from our network and beyond.