Found April 24, 2012 on The Predatorial:
PLAYERS:
Jimmy Howard
,
Corey Crawford
,
Alexander Radulov
,
Gabriel Bourque
,
David Legwand
,
Hal Gill
,
Shea Weber
,
Ryan Suter
,
Kevin Klein
,
Roman Josi
,
Francis Bouillon
,
Jack Hillen
,
Ryan Ellis
,
Keith Yandle
,
Oliver Ekman-Larsson
,
Derek Morris
,
Adrian Aucoin
,
Michal Rozsival
,
David Schlemko
,
Pekka Rinne
,
Mike Smith
,
Patric Hornqvist
,
Mike Fisher
,
Martin Erat
TEAMS:
Arizona Coyotes
,
Nashville Predators
,
Detroit Red Wings
,
Chicago Blackhawks
Our Western Conference Semifinals break down of the #3 Phoenix Coyotes vs the #4 Nashville Predators VS Who's better? OFFENSE - NASHVILLE If you're breaking this down by statistics so far out of the first round results, it would be a near push between both of these teams. Nashville man-handled a veteran Detroit team who had a ton of offensive talent up-front, good defense in their top d-line, and good goaltending. The Predators averaged 2.75 5-on-5 goals for/against the Wings over their 5 game series and scored 13 goals overall on Jimmy Howard. Phoenix took care of a fairly young Chicago team who played a high-flying offensive game just like Detroit, had a great top defensive pairing, and shaky goaltending. The Coyotes averaged only 1.10 5-on-5 goals for/against the Blackhawks over their 6 game series and scored 17 goals overall on Corey Crawford. Alexander Radulov, Gabriel Bourque, and David Legwand were the offensive juggernauts for the Preds, contributing 13 points in the 5 game series. Vermette, Yandle, Boedker, and Klesla led the Coyotes contributing 18 points in 6 games between the 4. While Corey Crawford has been a sieve for the Blackhawks all season, Jimmy Howard wasn't for the Red Wings. Nashville's ability to blast goals past the Wings netminder, on 5-on-5 at that, showcases the Predators ability to be able to score clean goals on good goaltenders. The weapons for the Coyotes didn't have much to battle against with Crawford and it makes me doubt they'll be on-par to duplicate their first round results when Rinne was able to stop the likes of Zetterberg, Franzen, Datsyuk, Hudler, Filppula, etc. Compared to Vermette, Yandle, Boedker, and Klesla? That doesn't spell doom for Nashville like Detroit's offense did. Overall, Nashville's weapons outgun Phoenix's weapons by a slight edge, on paper and potential in this series. Who's better? DEFENSE - NASHVILLE With the return of Hal Gill to the lineup for the Predators, the scale pretty much is lopsided in favor of Nashville. Looking at both sides of the spectrum: Nashville – Shea Weber, Ryan Suter, Hal Gill, Kevin Klein, Roman Josi, Francis Bouillon, Jack Hillen, and Ryan Ellis Phoenix – Keith Yandle, Rusty Klesla, Oliver Ekman-Larsson, Derek Morris, Adrian Aucoin, Michal Rozsival, and David Schlemko All three of Nashville's defensive pairings completely dominate Phoenix's matchups. With the boost that Nashville's bottom 4 defensemen (including swing defensemen Ellis and Hillen) gave during the series against Detroit, the depth and skill the Predators have on defense can't be matched throughout by Phoenix. Who's better? GOALTENDING – PUSH Even in the regular season, this still seems like a push in my opinion. REGULAR SEASON Pekka Rinne: 43-18-8, 2.39 GAA, .923 Sv%, 166 total goals allowed on 2153 shots faced Mike Smith: 38-18-10, 2.21 GAA, .930 Sv%, 144 total goals allowed on 2066 shots faced ROUND 1 Pekka Rinne: 4-1, 1.81 GAA, .944 Sv%, 9 total goals allowed on 160 shots faced Mike Smith: 4-2, 1.81 GAA, .950 Sv%, 12 total goals allowed on 241 shots faced THAT right there is the picture of equality. Both goaltenders know they can make the great saves when there teams need it the most. Mike Smith proved it last night in Game 6 when he stopped a barrage of shots all night long, stopping all 39 shots including 28 over the course of the first two periods. Pekka Rinne proved it in BOTH games in Detroit (3 and 4), stopping 81 of 84 shots as the Red Wings threw EVERYTHING they could at him. It'll be interesting to see which goaltender breaks first. While my money is on Mike Smith to be the goaltender on the losing side of this fight, the only time this season these two behemoths faced off against each other was on March 12th: A 5-4 Nashville win in a shootout. Makes you wonder if the goaltenders are SO good they won't be able to stop anything?….which doesn't make too much sense, but the writing is already on the wall. Who's better? SPECIAL TEAMS - PHOENIX Boy oh boy, what happened to Nashville's stout powerplay during the first round against Detroit? After finishing the regular season with the number one powerplay in the league, Nashville's man advantage was all but invisible in the first round going 2 for 22 (9.1%, 15th out of 16 teams). Phoenix on the other hand? 4 for 19 (21.0%, 6th out of 16 teams) against a ugly Chicago penalty kill. Granted, the Coyotes were going up against a weaker overall Chicago team then how Nashville was going up against Detroit. Yet, still, Nashville's deadly powerplay was silenced while Phoenix went scored on a little over 1/5 of all of their powerplays. Penalty Kill? Things don't look that much better. Nashville finished top ten in penalty killing at the end of the season, but was shorthanded a preposterous 23 times in 5 games, allowing 4 goals (79% kill rate, 10th out of 16 teams). Phoenix on the other hand? 19 times shorthanded over 6 games allowing only ONE goal (94.7 kill rate, BEST in the playoffs currently). If Nashville's powerplay was invisible in the first round, it may be difficult to get rolling in the second against Phoenix's penalty kill. Yet, as we won't know until the puck drops on Friday, currently Phoenix has the definitive edge. The X-Factor: Detroit Red Wings – MIKE SMITH Mike Smith faced a barrage of shots from the Chicago Blackhawks and lived to tell the tale after a 6 game overtime-filled slugfest with the 2010 Stanley Cup champions, giving the Phoenix Coyotes their first playoff series win since moving to the desert from Winnipeg. Yet, if the Yotes want to move on to the Western Conference Finals, then Mike Smith is going to have to stone the Nashville Predators. It's reasonably a tough feat to do, seeing that the Predators have some DEFINITE weapons on their lineup that were able to beat Jimmy Howard over 5 games. Can Mike Smith do the same job? He'll need to if Phoenix wants to advance The X-Factor: Nashville Predators – PATRIC HORNQVIST/MIKE FISHER/MARTIN ERAT SILENCE from these players in the first round, Hornqvist/Fisher/and Erat combined for a total of 5 assists between them. That's going to have to improve if Nashville wants to taste the conference finals for the first time in their franchise history. Mike Fisher knows what it takes to go deep in the playoffs, he did it before with Ottawa, going all the way to the Stanley Cup Finals before losing to Anaheim. Fisher and Erat are both going to have to find their scoring touch they seemed to have lost in the first round. Both were victims of the crossbar multiple times throughout the series and perhaps the Hockey Gods will move that black piece of rubber a couple of centimeters in this series. As for Hornqvist? He's going to have to screen out Mike Smith. Nashville's forwards did a great job in the first round of screening out Jimmy Howard, and they will absolutely have to do the same (plus more) against Mike Smith, who saw nearly everything that came his way against Chicago. Hornqvist has a Holmstrom-like presence at the net and draws the ire of many a player when he plants himself in the crease. If Nashville wants a mid-May date in round 3, THESE players have to get to work. Game By Game Prediction: Game 1: Nashville 2, Phoenix 1 (OT) Game 2: Phoenix 2, Nashville 1 Game 3: Nashville 2, Phoenix 0 Game 4: Phoenix 3, Nashville 2 Game 5: Nashville 3, Phoenix 1 Game 6: Nashville 3, Phoenix 2 (OT) Final – Nashville wins the series over Phoenix, 4 games to 2 I toyed with the idea that all of these games could go to overtime and it would be a 7 game series, however I just don't see it. Low scoring? Yes. Close games? Absolutely. Overtime? We'll see it. However after a 4 game split between the two clubs, Nashville will grab the Game 5 swing-game and finish things off in the friendly confides of Bridgestone Arena, where they wouldn't have it any other way.  
Original Story:
http://www.thepredatorial.com/2012/04...
THE BACKYARD
BEST OF MAXIM
RELATED ARTICLES
If the Nashville Predators spent the last 13 seasons chasing the Detroit Red Wings which they did what does it mean now that they have finally caught them? More specifically, what does it mean to their efforts to try and re-sign All-Star defenseman Ryan Suter and what does the series victory mean to Suter? In exactly two months and one week Suter will hit the open market if the...
The Nashville Predators' General Manager, David Poile, has been nominated for the General Manager of the Year Award for the third consecutive season. Poile has been nominated every year of the award's existence and is the only general manager to accomplish that feat. (Photo: Nashville Predators) "It is a tremendous honor. I say that because the voting is done by the other 29...
During the NHL postseason, players of all positions need to step up and help out their teams in order for any particular squad to make it all the way to the fourth round of the Stanley Cup playoffs. One of the surprise performances for the Nashville Predators during the first round series against the Detroit Red Wings was the play of rookie Gabriel Bourque. During the five-game series...
Schedule Game 1 - Predators at Coyotes, Jobing.com ArenaGame 2 - Predators at Coyotes, Jobing.com Arena Game 3 - Coyotes at Predators, Bridgestone ArenaGame 4 - Coyotes at Predators, Bridgestone Arena Game 5 - Predators at Coyotes, Jobing.com Arena, (if necessarily)Game 6 - Coyotes at Predators, Bridgestone Arena, (if necessarily)Game 7 - Predators at Coyotes, Jobing.com Arena...
It comes as no surprise that Nashville Predators' General Manager David Poile was nominated as a finalist for the NHL GM of the Year.This is the third year that Poile has been nominated for the yet un-named trophy and he is yet to win it. Two seasons ago he lost to Phoenix GM Don Maloney who brought the Coyotes out or rubble and took them to the playoffs. Last season Vancouver...
Any team is happy to find one franchise player to build around. Detroit coach Mike Babcock looks at the Nashville Predators and sees three: goaltender Pekka Rinne, defensemen Shea Weber and Ryan Suter. The trio reflects the Predators' approach of building a team from the net out. Rinne, Weber and Sutter are a key reason Nashville will be playing in the second round of the Western...
The National Hockey League announced today that Pekka Rinne was one of three finalist for the 2012 Vezina Trophy that will be given out at the NHL Awards Show at the Wynn Encore Hotel in Las Vegas on June 20.The Vezina Trophy is voted upon by NHL General Managers and goes to the "goalkeeper adjudged to be the best at his position."The other nominees are Henrik Lundqvist...
CHICAGO (AP) -- Phoenix Coyotes defenseman Rostislav Klesla had to leave the ice in Game 6 after the first 69 seconds of play Monday night when he was injured in a collision with Chicago Blackhawks wing Brendan Morrison near the net. Klesla headed to the locker room holding a towel to the right side of his head. Klesla has a goal and three assists in the first five games.
NEW YORK (April 24, 2012) — Doug Armstrong of the St. Louis Blues, David Poile of the Nashville Predators and Dale Tallon of the Florida Panthers are the three finalists for the 2011-12 NHL General Manager of the Year Award, the National Hockey League announced today. Voting for this award was conducted among the 30 Club General Managers and a panel of NHL executives, print and...
The Western Conference match-ups are set for the second round of the Stanley Cup playoffs. The Nashville Predators will face the Phoenix Coyotes and the St. Louis Blues will take on the Los Angeles Kings. Both Nashville and Phoenix won twice in their four-game season series, but the Coyotes came out on top because one of the contests that the Predators won was decided in a shootout...
With their 4-0 win over the Chicago Blackhawks on Monday night, the Phoenix Coyotes advanced to the Western Conference Semifinals for the first time since 1987. The Nashville Predators, who disposed of the Detroit Red Wings in five games, will play the Coyotes in the second round. The round will start in Glendale, Arizona for games one and two and then return to Nashville for games...
from John Manasso of FoxSports Tennessee, These days, a somewhat typical Detroit player is speedy wing Valtteri Filppula. The Finn had 23 goals in the regular season and 66 points – more than any member of the Preds—but he did not score during the playoffs and had only two assists. That's because during the playoffs, it gets harder to score and as Babcock emphasized during...
NHL News

Delivered to your inbox

You'll also receive Yardbarker's daily Top 10, featuring the best sports stories from around the web. Customize your newsletter to get articles on your favorite sports and teams. And the best part? It's free!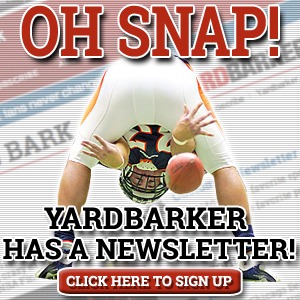 Latest Rumors
Best of Yardbarker

Today's Best Stuff

For Bloggers

Join the Yardbarker Network for more promotion, traffic, and money.

Company Info

Help

What is Yardbarker?

Yardbarker is the largest network of sports blogs and pro athlete blogs on the web. This site is the hub of the Yardbarker Network, where our editors and algorithms curate the best sports content from our network and beyond.