NHL Weekender: Trade rumors overshadow All-Star weekend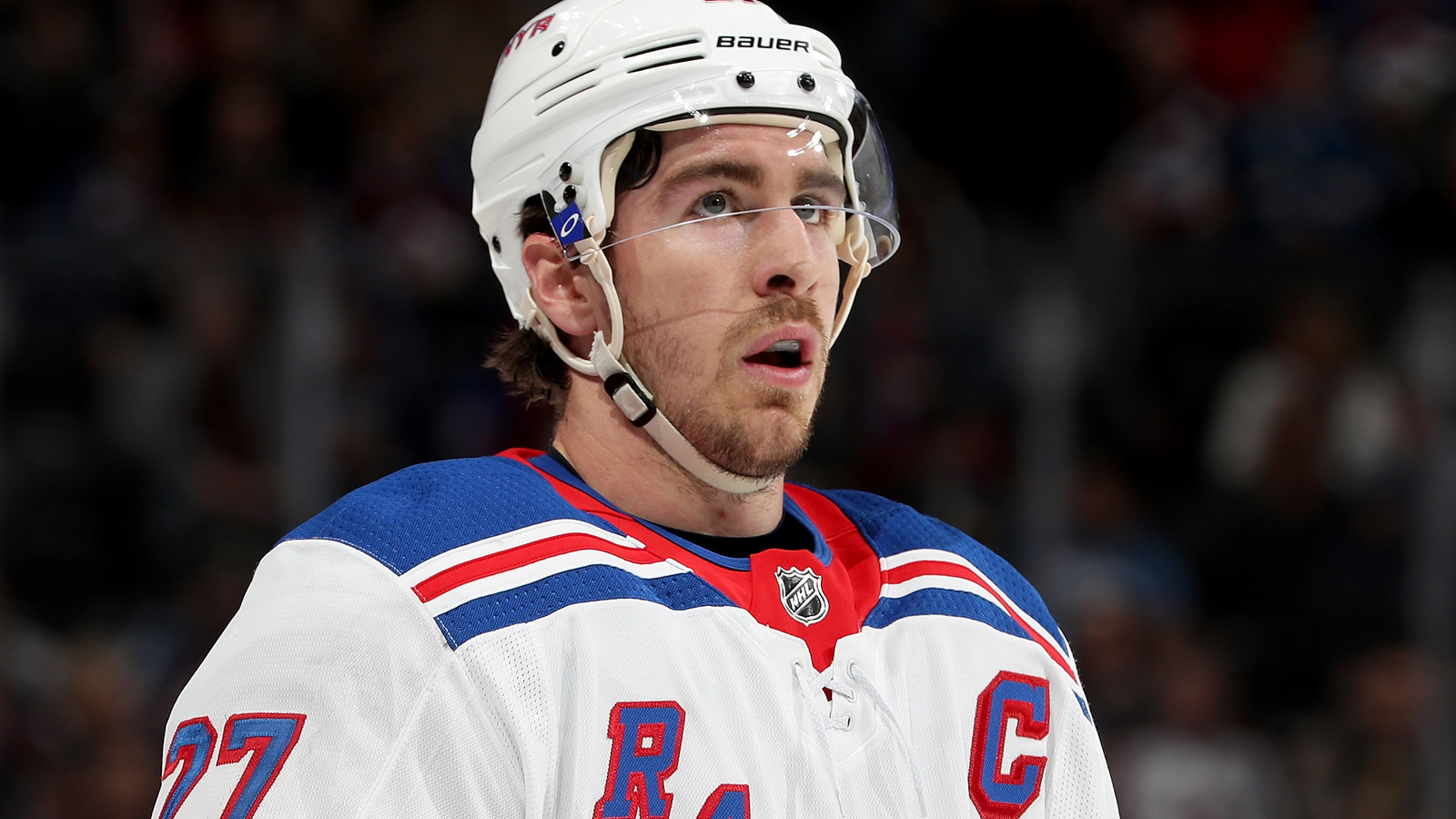 Matthew Stockman/Getty Images
At the end of every workweek, Yardbarker takes a look at what the NHL has in store for the weekend. We'll see whose stock is soaring, who needs to get their acts together and what tilts are promising to keep you on the edge of your seat. In this week's episode, goaltender interference remains a mystery, and we get you ready to survive All-Star weekend.
Who's on fire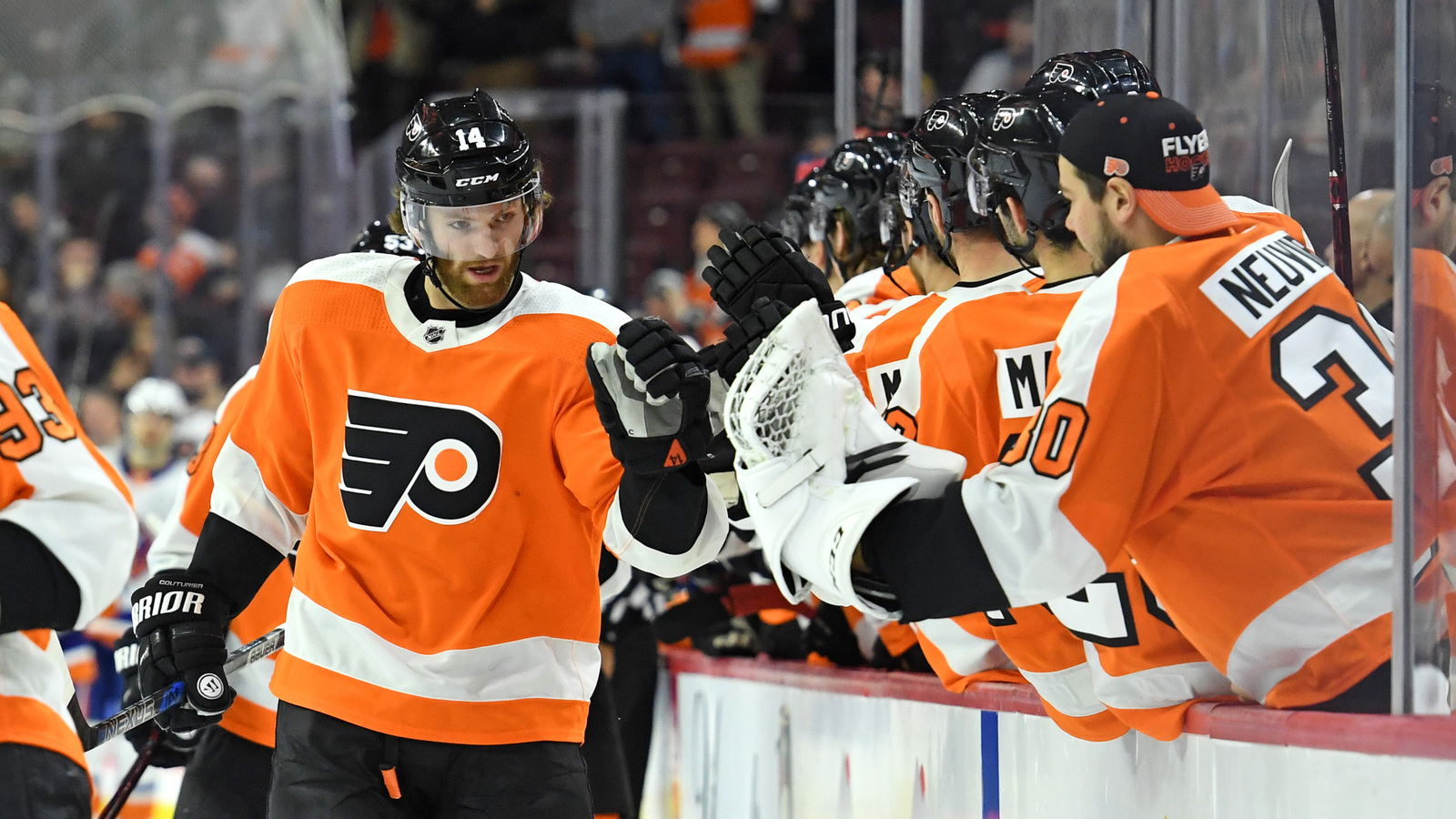 Eric Hartline-USA TODAY Sports
The Bruins continue to impress, but the team in the Eastern Conference that's really surprising everyone is the Flyers. Philadelphia has gone an astounding 8-2-0 over its last 10 games, including back-to-back overtime wins against the Capitals and Red Wings, respectively. The Flyers may head into the All-Star break with a 5-1 loss to the East-leading Lightning, but they also have made their way into a playoff spot.
Speaking of surprising teams becoming potential playoff contenders, what has gotten into the Avalanche? Behind red-hot Nathan MacKinnon, Colorado tallied an astonishing 10 straight victories before falling to Montreal Tuesday. While typically dominant teams in the Western Conference have faltered before the break, the Avs find themselves in a position to make a push past regular-season hockey — especially if they make the right moves at the trade deadline.
Who's on a skid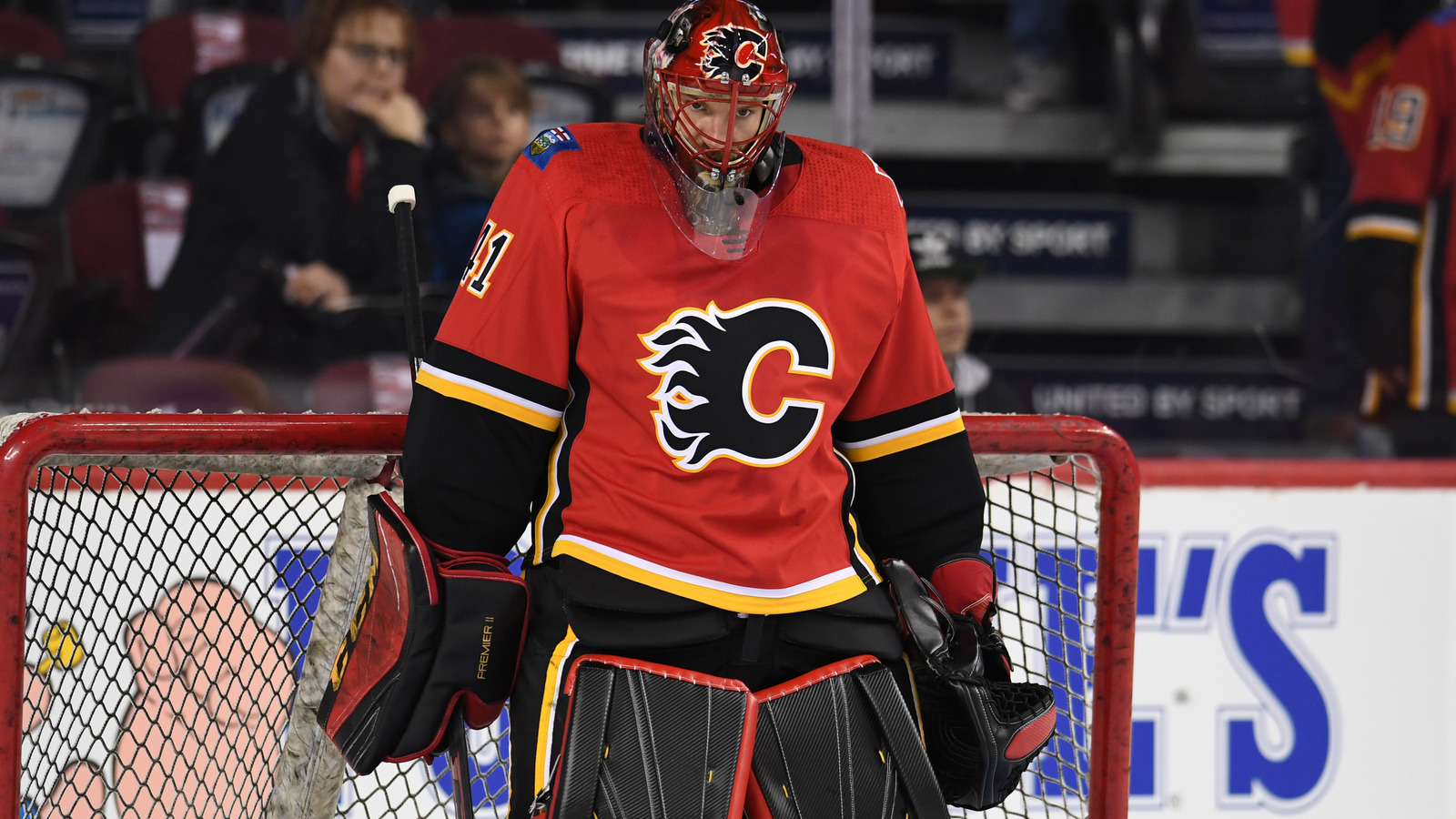 Candice Ward-USA TODAY Sports
Technically, the Rangers are no longer on a skid since they snapped their three-game losing streak with a 6-5 win over the San Jose Sharks on Thursday night. However, it wasn't a pretty win, and the Blueshirts have an uphill battle ahead of them after the break. With Chris Kreider and Kevin Shattenkirk both out indefinitely, New York is missing an edge it'll need as the Rangers face tough teams coming down the stretch, including Toronto, Nashville, Dallas and Boston coming out of the break.
Out west, the once-dominant Calgary Flames have seemingly lost their fire. After going into their bye with a winning streak, they haven't been unable to put another notch in the win column. What's worse is that they've lost four in a row — two games in overtime and two in the shootout. Did the break cause them to lose their edge? Will the All-Star break help them reset?
Quotables
Isaiah J. Downing-USA TODAY Sports
Last season, Yardbarker took a look at the fairly new "goaltender inference" challenge and speculated that the rule needed some clarification. It would seem that there is still inconsistency and plenty of questions.
Blue Jackets bench boss John Tortorella was asked about the rule and responded: "The only thing consistent about goaltender interference this year is that you never know what you're going to get."
More than likely, much of the league agrees with Torts on this one.
Trade talk
Jeff Curry-USA TODAY Sports
You know the trade deadline is going to be bananas when captains and franchise faces are being thrown into the cyclone of rumors. Montreal's Max Pacioretty has already been in the mix for a while. Whispers are now swirling that Rangers captain Ryan McDonagh could be leaving New York, and Erik Karlsson's days in Ottawa reportedly could be numbered as well. Of course, we won't know more until after the All-Star break. Which brings us to...
What to watch this weekend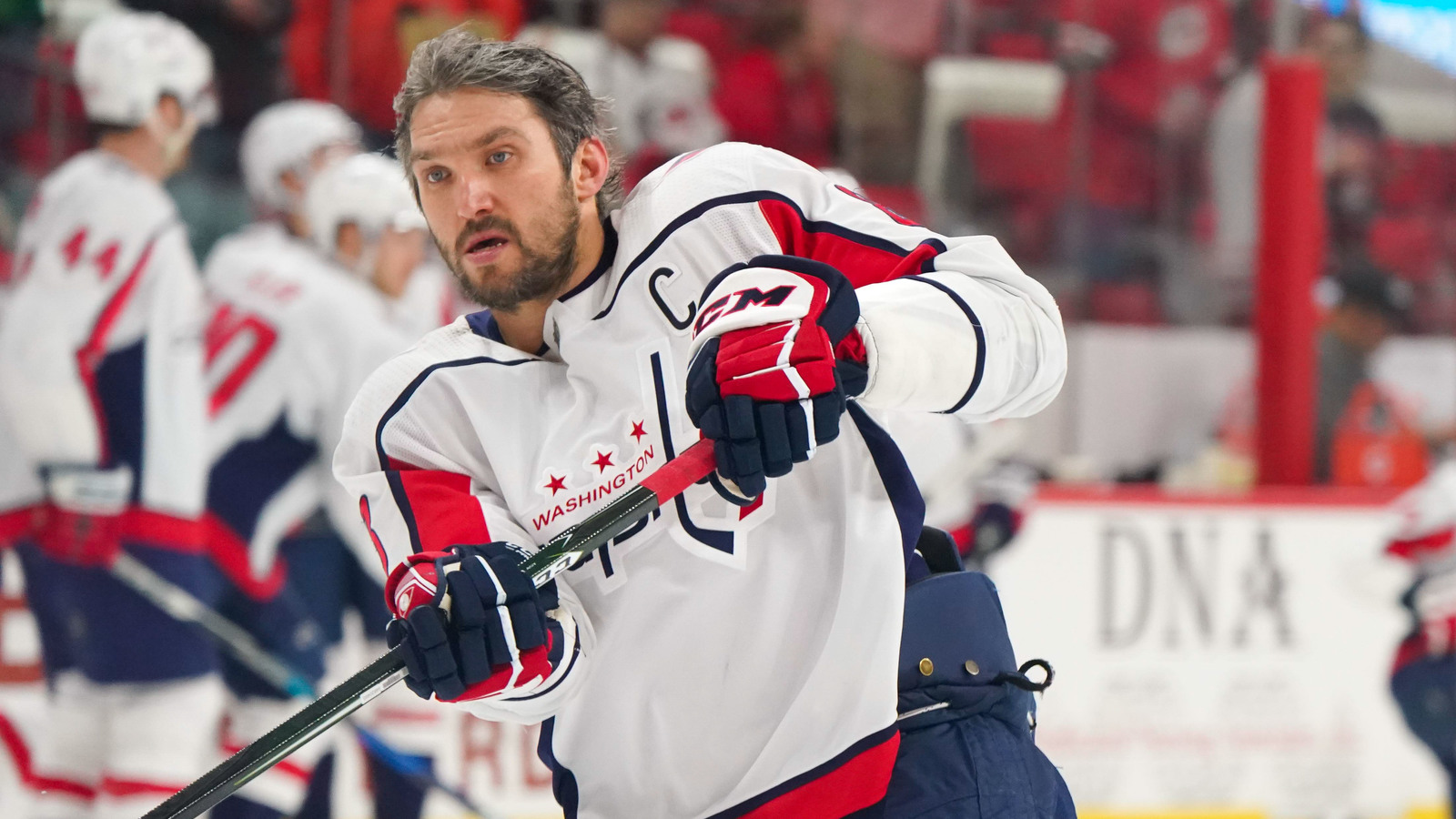 James Guillory-USA TODAY Sports
NHL All-Star Game: Sunday, Jan. 26 3:30 p.m. EST, NBC
Understandably, All-Star fetes aren't everyone's cup of tea, and every NHL All-Star weekend has been kind of a letdown since the John Scott year. Nevertheless, this is a slow weekend for sports in general with the Super Bowl and Winter Olympics still a week or so away. Our recommendation is to skip over all the fluffy stuff on Friday and most of Saturday — besides the skills competition on Saturday night. The three-on-three tournament on Sunday will be entertaining because, well, three-on-three is fast-paced and engaging.
However you choose to watch the festivities this weekend, we recommend keeping the remote nearby. Unless you're an avid Kid Rock fan, you may feel the need to give your mute button a workout.
NHL News

Delivered to your inbox

You'll also receive Yardbarker's daily Top 10, featuring the best sports stories from around the web. Customize your newsletter to get articles on your favorite sports and teams. And the best part? It's free!
PLAYERS:
Nathan MacKinnon
,
Chris Kreider
,
Kevin Shattenkirk
,
John Tortorella
,
Max Pacioretty
,
Ryan McDonagh
,
Kid Rock
TEAMS:
Colorado Avalanche
,
New York Rangers
,
Montreal Canadiens
,
Boston Bruins
,
Philadelphia Flyers
,
Detroit Red Wings
,
Calgary Flames
,
Columbus Blue Jackets
,
San Jose Sharks
MORE FROM YARDBARKER:
QUIZ: Name the current captains of every NHL team
Can you name the current captain for each NHL franchise in six minutes?
Good luck!
CLUE: TEAM / SEASON NAMED CAPTAIN
Note: Four teams (Arizona, Buffalo, Toronto & Vegas) do not currently have a captain, while Carolina has co-captains.
MORE FROM YARDBARKER
NHL News

Delivered to your inbox

You'll also receive Yardbarker's daily Top 10, featuring the best sports stories from around the web. Customize your newsletter to get articles on your favorite sports and teams. And the best part? It's free!