The Nashville Predators took an early lead and never relinquished it as they held on to beat the Detroit Red Wings 3-2 at Joe Louis Arena on national television on Sunday afternoon.
Detroit fired 34 pucks at the net in the final period and were credited with 19 shots officially and they maintained puck possession for most of the third period.
Pekka Rinne was at his best, stopping 41 of 43 Detroit shots. Jimmy Howard played well in the loss, allowing three goals on 22 Nashville shots.
The Predators scoring came from Shea Weber, Kevin Klein, and Sergei Kostitsyn. Pavel Datsyuk and Henrik Zetterberg added goals for Detroit.
Klein should also be credited for the save of the game when he dove in front of a shot from Cory Emmerton on the empty side of the net early in the third period that would have tied the game.
The win was the first at Joe Louis Arena for the Predators in the postseason.
Through three games, the series could not be any closer with each game having a 3-2 final score and going down to the final horn in each one.
The Predators lead the series 2-1. Game four will be Tuesday night in Detroit at 6:30.
Make the jump for more details from the game...
At The Puck Drop...
In Goal:  Pekka Rinne (1-1-0, 2.52, .907) versus Jimmy Howard (1-1-0, 2.53, .904).
Scratches: Detroit - Jakub Kindl, Riley Sheaman, Jan Mursak, Chris Conner, Darren Helm, and Joey MacDonald. Nashville - Matt Halischuk, Brian McGrattan, Colin Wilson, Jack Hillen, Hal Gill, Jack MacLellan, and Chet Pickard.
First Period...
Detroit opened with the same lineup as game two while the Predators replaced Matt Halischuk, who was shaken up on Friday, with Jordin Tootoo and Ryan Ellis made his NHL postseason debut taking over for Jack Hillen who was somewhat ineffective in the first two games.
Drew Miller was called for goalie interference for plowing into Rinne 1:35 into the contest. The Preds put plenty of pressure on Howard and Weber picked up a goal off of a rebound off a Alexander Radulov shot and a touch by Andrei Kostitsyn with plenty of Preds and Wings crowding the net. The Preds had three shots on the man-advantage.
The Preds went back on the man advantage at 8:56 when Niklas Kronwall was called for hooking David Legwand. The Preds had no shots but the Wings had a short-handed breakaway by that broken up by Rinne on a great poke check.
Detroit got their first chance on the power play at 12:53 when Legwand tripped Valtteri Filppula. The Wings had three shots and Rinne and the Preds penalty kill were solid.
Both teams played well in the opening period and NBC called the scoring chances even at five.
1st Period       Goals            Shots          Corsi            PIMs     
Faceoffs
Predators
        1         9        18       1-2:00 14-9  61%
Red Wings 
          0        11        18       2-4:00 9-14  39%
Second Period...
Henrk Zetterberg drew a roughing penalty from Jordin Tootoo at 1:21 when he chicken-winged Tootoo's stick and Tootoo hit him in the back, knocking him into an official.
Klein looked like a speedy forward and put the Predators ahead 2-0 at 3:30 on a breakaway off a pass from Marty Erat where he fooled Howard and hit the corner of the net. Brad Stuart was called for hooking on the play but it was waived off with the goal.
Nashville went back on man advantage at 8:06 when Franzen slashed Mike Fisher. The Preds had one flurry where Howard was very lucky that the whistle blew as the puck ended up in the net after being blown dead.
With 23 seconds left in the Franzen penalty, Kyle Quincy cross-check Radulov to put the Preds on a brief five on three advantage. The Preds had three shorts on the five on four and one on the five on three but the Wings held firm.
Offsetting penalties were called at 14:33 when someone on the Preds bench interfered with Franzen and Franzen retaliated against Hornqvist.
During four on four, Roman Josi got his pocket picked by Datsyuk behind the Preds net at 15:03 which resulted in an unexpected wrap-around by Datsyuk on Rinne who never saw it coming.
Four on four returned at 17:46 when Mike Fisher and Todd Bertuzzi were each called for roughing as they had a mutual take down. As time expired on the penalties, Sergei Kostitsyn was called for high-sticking Dan Cleary with eleven seconds left as he retaliated for a few shots in the back at the boards.
Controversy reigned as the period ended as Franzen put a rebound into the net as time was expiring and the overhead cam, synced with the clock, clearly showed that time expired before the puck crossed the red line.
Momentum clearly turned to the Red Wings after the Datsyuk goal and the Predators looked to be almost non-competitive in the four on four situations where they were out shot 4-1..
2nd Period       Goals            Shots          Corsi            PIMs     
Faceoffs
Predators
        1         9        17      4-8:00 10-10 50%
Red Wings
          1        13        25      4-8:00 10-10 50%
Third Period...
The period opened with 1:49 of carry-over power play for Detroit on the Kostitsyn penalty. The Wings managed one shot officially as Rinne stood tall on a couple of others.
During the face off at 14:49, play was stopped and the the drop was moved to neutral ice after Tomas Holmstrom and Frankie Bouillon mixed it up a little.
Detroit put intense pressure on the Preds and Klein stopped a goal by blocking a shot from Cory Emmerton on an empty side of the net at 5:41.
Detroit clearly dominated puck possession during the middle half of the period and the Preds rarely got the puck into the Wings' defensive zone.
With 3:30 left, Sergei Kostitsyn decided not to pass on a two on one rush and broke his eleven game scoring drought, putting the puck past Howard. Fisher and Klein assisted.
Detroit pulled Howard at 18:13. Legwand was called for holding Datsyuk at 18:23 to give the Wings a two skater advantage. Zetterberg faked Rinne just enough and put the puck off his shoulder into the net with 53.1 seconds left to pull the Wings within a goal at 3-2.
The Preds killed the remainder of the goalie pull and took a big sigh of relief when the horn sounded.
3rd  Period       Goals            Shots          Corsi            PIMs     
Faceoffs
Predators
        1        4         8      1-2:00 10-10 50%
Red Wings
        1       19        34      0-0:00 10-10 50%
Final...
fo 24-19  35-43 corsi
Final     Goals            Shots          Corsi            PIMs     
Faceoffs
Predators
        3        22        43      6-12:00 32-26 55%
Red Wings
        2        43        77      6-12:00 26-55 55%
More Later...
Buddy Oakes for PredsOnTheGlass
Original Story:
http://www.predsontheglass.com/2012/0...
PLAYERS:
Pekka Rinne
,
Jimmy Howard
,
Shea Weber
,
Kevin Klein
,
Sergei Kostitsyn
,
Pavel Datsyuk
,
Henrik Zetterberg
,
Cory Emmerton
,
Jakub Kindl
,
Jan Mursak
,
Chris Conner
,
Darren Helm
,
Joey MacDonald
,
Matt Halischuk
,
Brian McGrattan
,
Colin Wilson
,
Jack Hillen
,
Hal Gill
,
Jack Maclellan
,
Chet Pickard
,
Jordin Tootoo
,
Ryan Ellis
,
Drew Miller
,
Alexander Radulov
,
Andrei Kostitsyn
,
Niklas Kronwall
,
David Legwand
,
Valtteri Filppula
,
Brad Stuart
,
Mike Fisher
,
Roman Josi
,
Todd Bertuzzi
,
Dan Cleary
,
Tomas Holmstrom
TEAMS:
Detroit Red Wings
,
Nashville Predators
MORE FROM YARDBARKER
NHL News

Delivered to your inbox

You'll also receive Yardbarker's daily Top 10, featuring the best sports stories from around the web. Customize your newsletter to get articles on your favorite sports and teams. And the best part? It's free!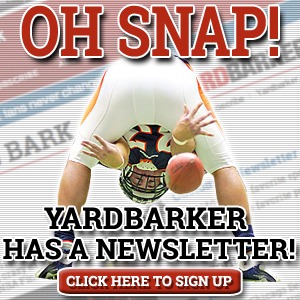 Latest Rumors
Best of Yardbarker

Today's Best Stuff

For Bloggers

Join the Yardbarker Network for more promotion, traffic, and money.

Company Info

Help

What is Yardbarker?

Yardbarker is the largest network of sports blogs and pro athlete blogs on the web. This site is the hub of the Yardbarker Network, where our editors and algorithms curate the best sports content from our network and beyond.